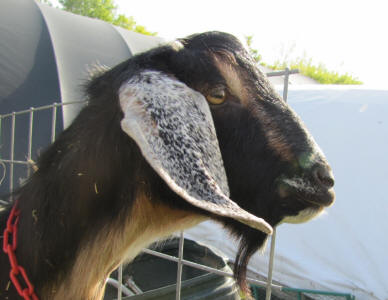 Green Gables MB Amazing Comet *B

5th generation - American

1 VCH leg

Sire: VMCH Green Gables SS MoonBeam *B (4th gen AM)
ss: +B Echo Hill's Shining Star (4th gen AM)
sd: Green Gables USG Trillium 2*P (3rd gen AM)
Dam: Green Gables EHJ Amazing Grace 1*P (4th gen AM)
ds: +*B Echo Hill's Jasper (3rd gen AM)
dd: Green Gables Milk N'Honey Raisin (3rd gen EX)

View extended pedigree here

DOB: 2/10/14

Percentage: 53.12/46.88 (Nubian/Nigerian)

Height: 28" (at 3yrs old)

G6S Normal by testing

COMET is a buck that combines some of my favorite smaller lines and well attached udders. His dam Grace, is only 25" tall, but a wonderful milker with a gorgeous udder that is tightly attached and easy to milk. On his sire's side, he has Trillium, who is also a smaller doe at just under 25 and also produces a lot of milk from a VERY tightly attached udder. Comet brings excellent breed character, length of bone and dairy character into one prettily marked package. He has an amazing topline, strong feet and legs with gorgeous angulation to his rear legs, and lots of length and body capacity. I really look forward to using this boy in our herd. We will be doing some linebreeding on his dam and granddam to solidify some of these wonderful traits. We have two of his daughters in the herd: Misty Morning and Lady Elegance

Dam, Grace's udder

Virtual Show Record

2015 - 2nd place yearling buck behind GG Winchester who took GCH (class of 13) - Ring 1 MDGA Summer V-Show

2015 - 8th place yearling buck (class of 13) - Ring 2 MDGA Summer V-Show

2014 - GRAND CHAMPION Jr. Buck and 1st place Int. buckling - Ring 2 MDGA Summer V-Show

2014 - 4th place Int. buckling - Ring 1 MDGA Summer V-Show

Paternal granddam, Trillium's udder

Comet's relatives...
Pictures of Comet:
A few days old: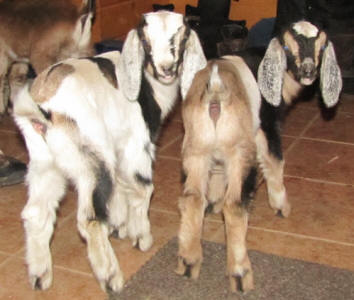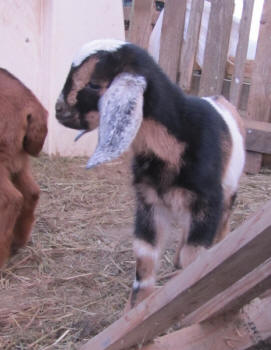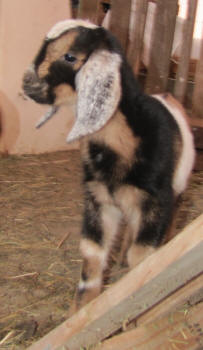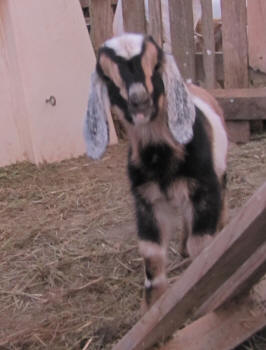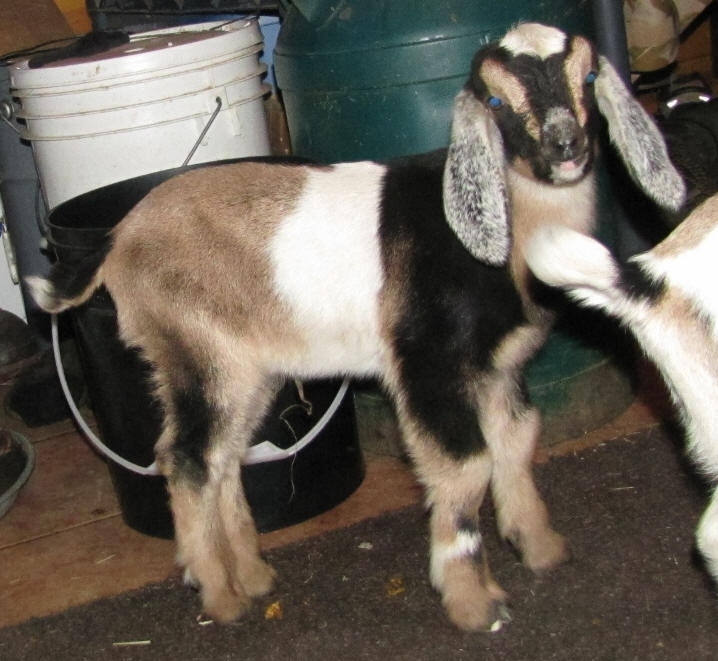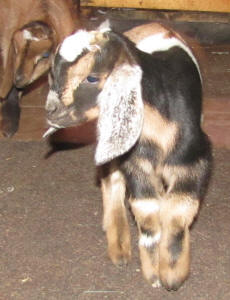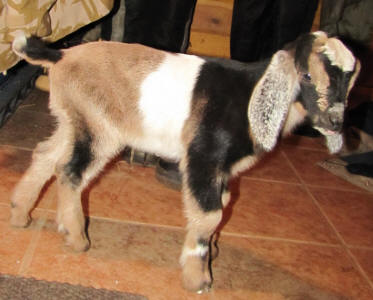 Summer V-Show pictures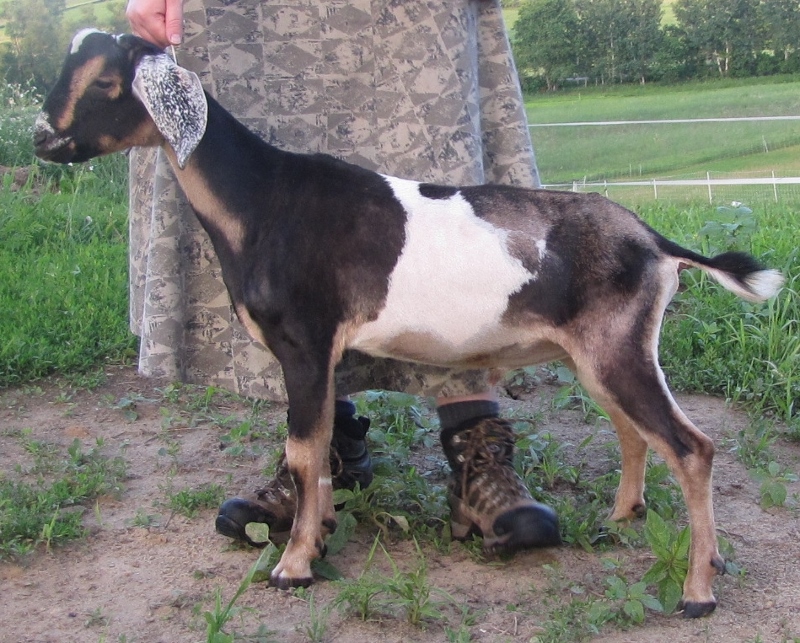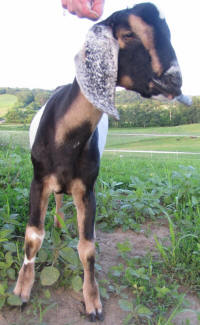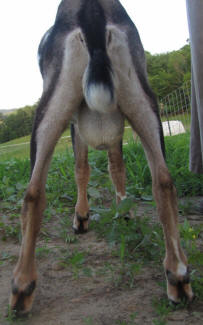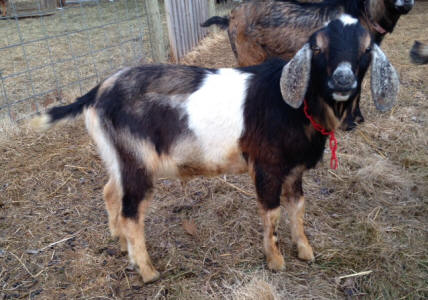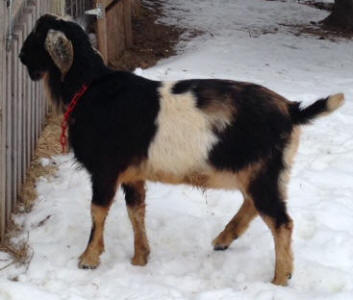 1st day back home (little buckling in picture is his son Moonstone, also joining the Green Gables herd)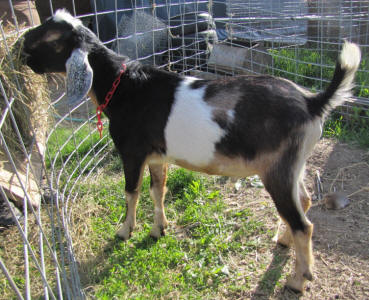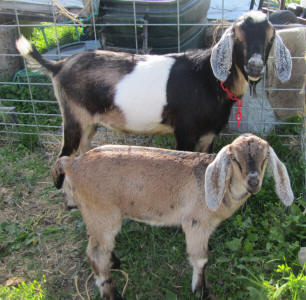 Comet's summer 2015 v-show pictures (yearling)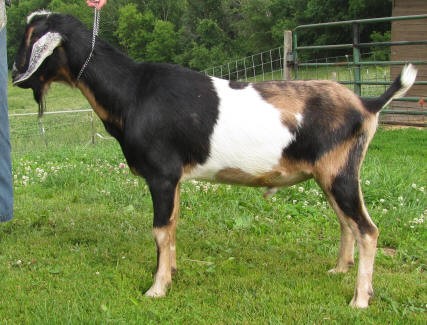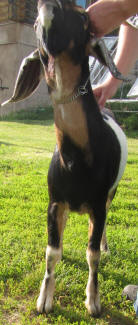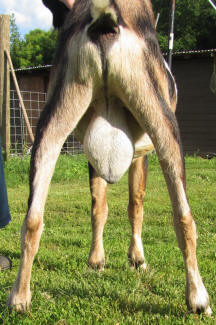 A few more photos: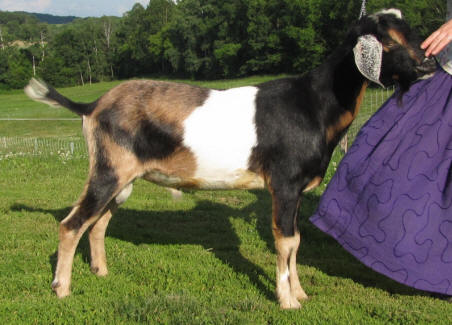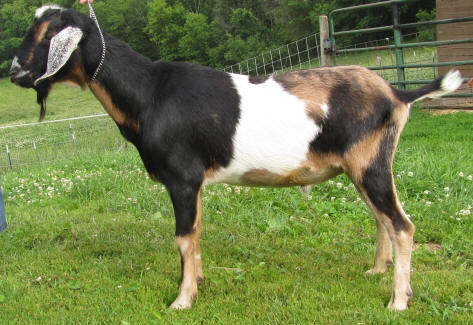 In these 'on the move' pictures, you can see his extreme length of body and level topline: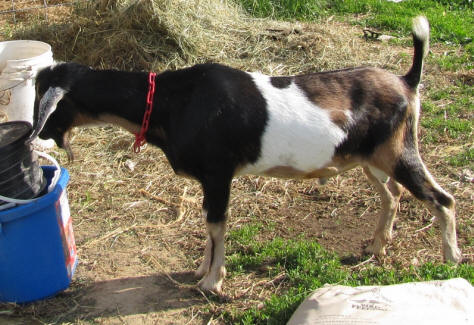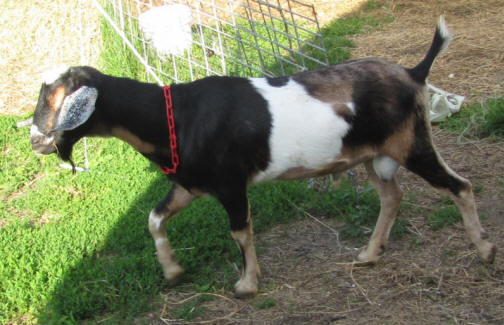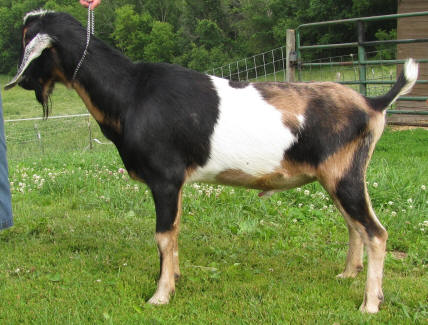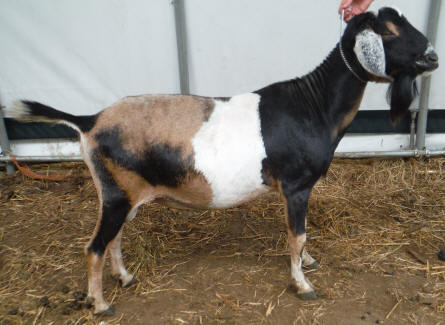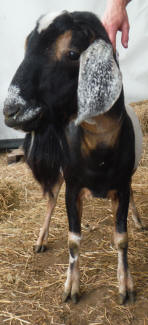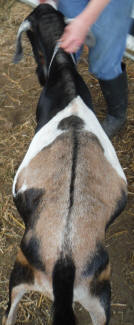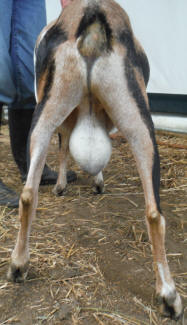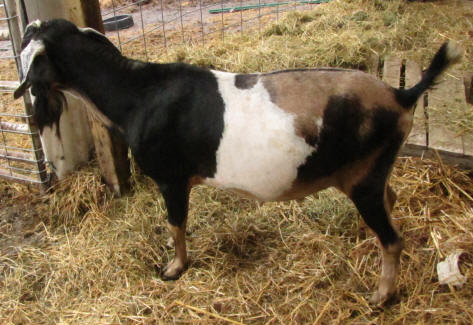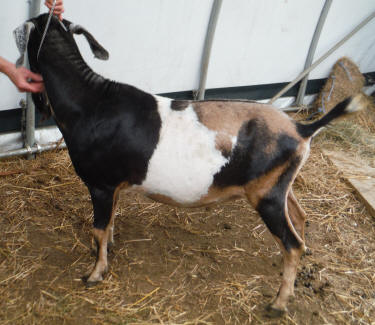 Mini Nubian Dairy Goats Wisconsin