At Green Gables, we are dedicated to raising our food and animals in the most responsible and healthy way possible. Our land is maintained organically without any pesticides or herbicides. Our animals are cared for in a natural, holistic manner, given plenty of attention and affection, water, fresh air and sunshine and a natural diet. We prefer using herbal wormers and have minerals, diatomateous earth and kelp available for them free choice.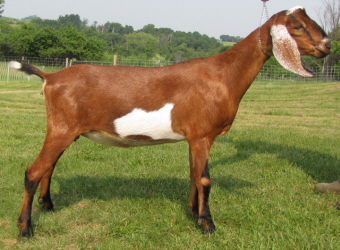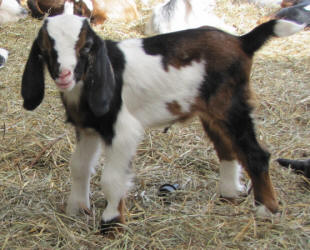 We focus on milk production with quality udders and easy to milk teats. We also strive for correct conformation and breed character. Our dairy goats are very colorful, we have Mini Nubian goats with white, chocolate, cream, gray, black, tan, brown, red and gold colors. All our dairy goats are bottle-fed as kids and are VERY friendly. People who visit often comment on two things - the health and shiny coats of the goats and their incredible, friendly personalities.
Our MiniNubian breeding stock are registered with the Miniature Dairy Goat Association (MDGA) Some are also registered with The Miniature Goat Registry (TMGR).