Pictures of Trillium...
Trillium as a baby (these were just too cute - I couldn't pick just one!):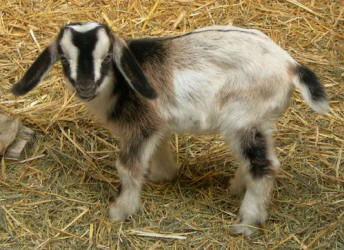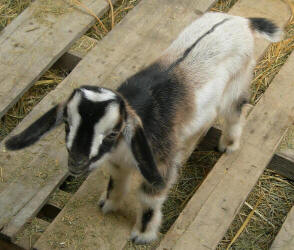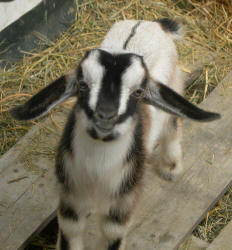 'Trilly' at about three months old.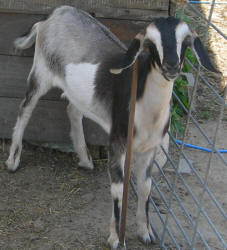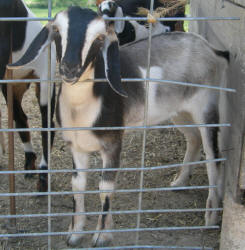 Trillium as a dry yearling.
Summer '09 v-show pictures (she did NOT want to cooperate for the side picture!):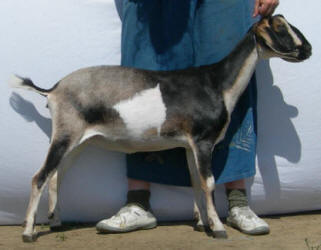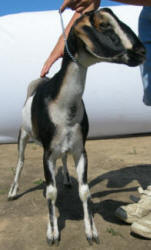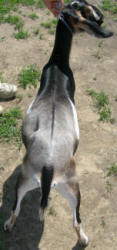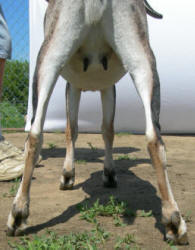 Just for fun...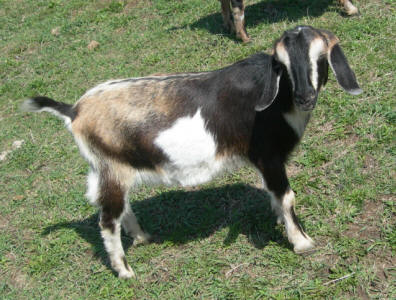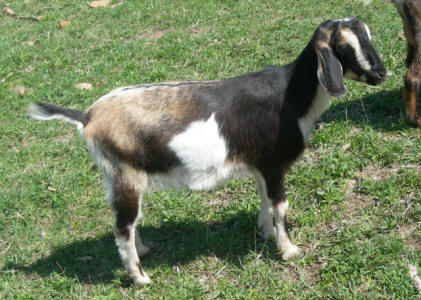 Fall '09 v-show pictures. As soon as you put the collar on her, she immediately looks worse than in real life! She is such a pretty, correct doe that these pictures do not do her justice. They do show her rich, unclipped color though.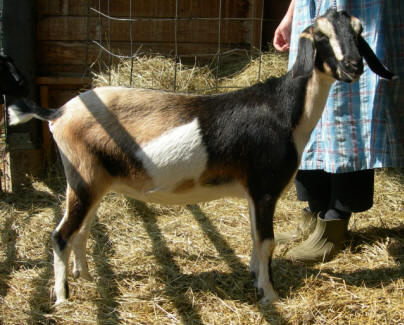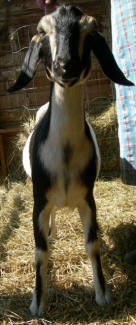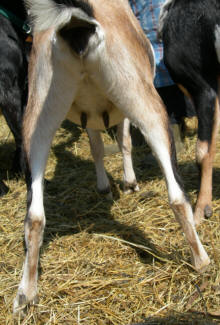 Trillium's large, correct, 1st freshening udder.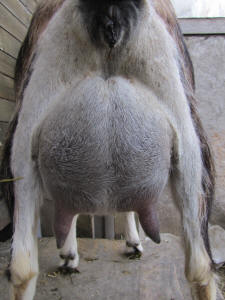 Trillium's Summer 2010 V-Show pictures (unclipped). Sadly she got mastitis about 2 weeks into her lactation, so her production was waaay down for these pictures. And, like her dam, she is NOT photogenic and looks horrible in pictures compared to real life.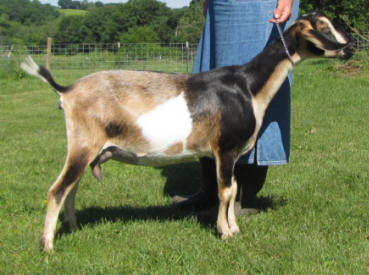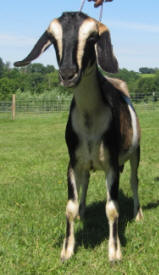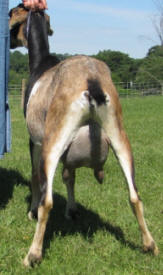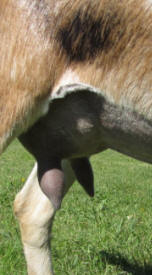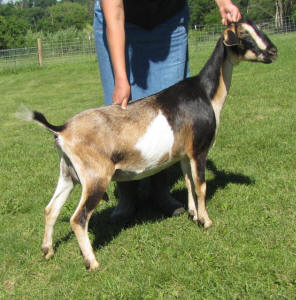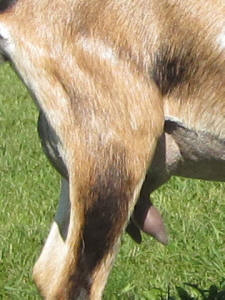 Trillium's breed character: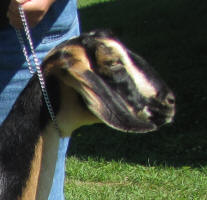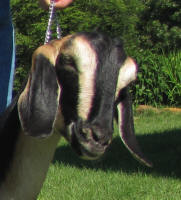 Trillium's 2nd freshening udder (2 & 4 weeks fresh):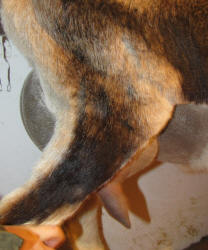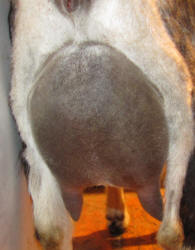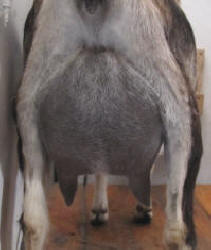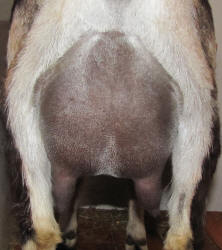 Trillium's Fall V-Show pictures.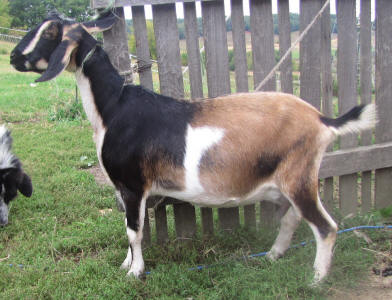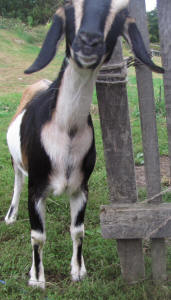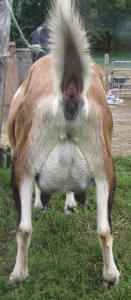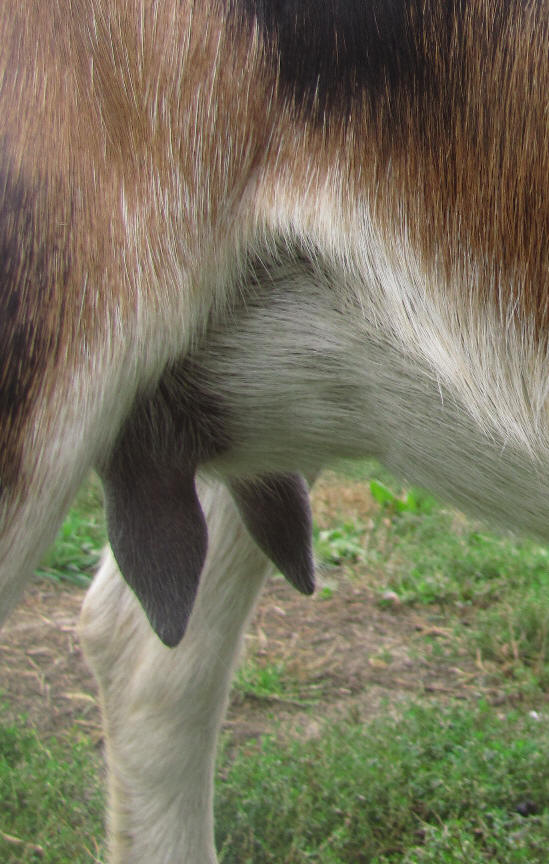 Trillium's 2012 v-show pictures (4 year old class)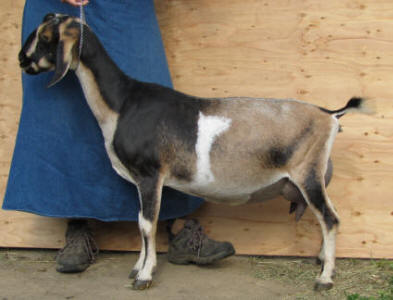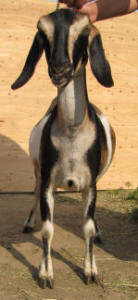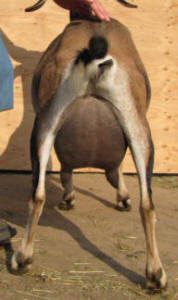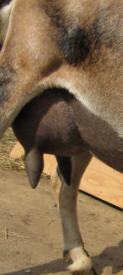 A few more pictures from Trillium's v-show photo shoot - she's so pretty!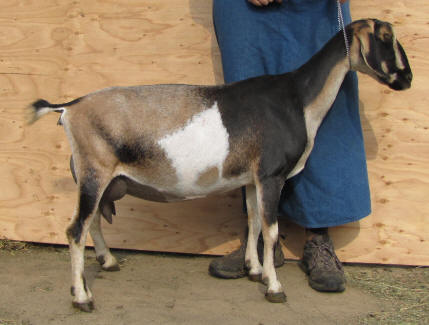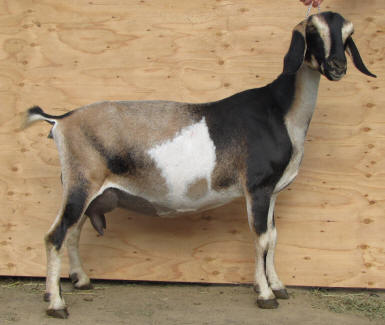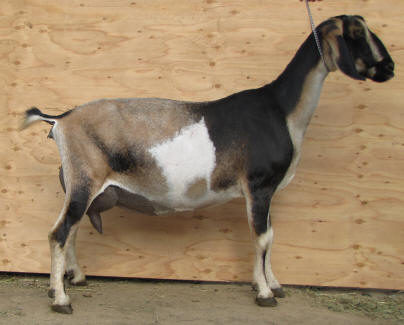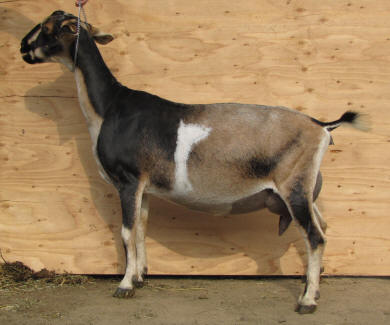 Trillium's working udder at 6 years old and just a few weeks fresh. She still has super high, tight attachments - this udder doesn't budge!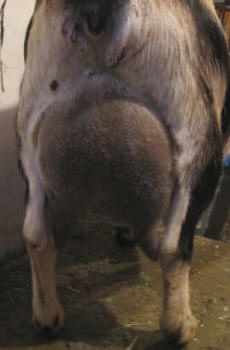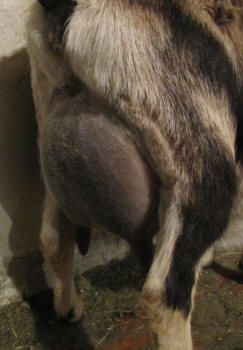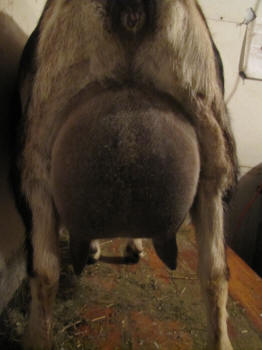 Trillium's V-Show pictures Fall, 2014 (7 yrs old and at the end of her lactation)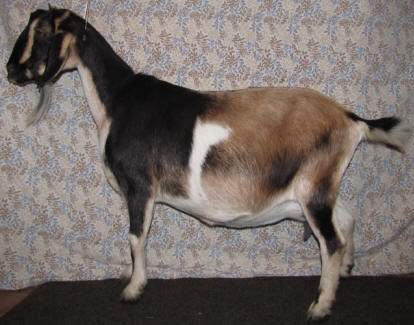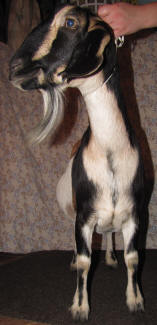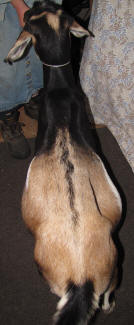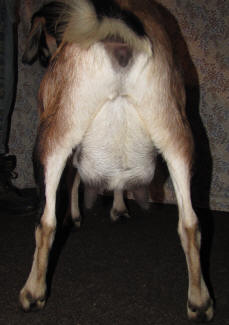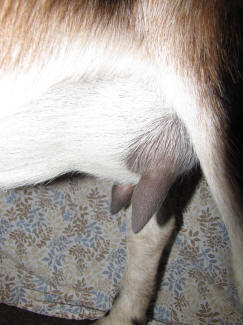 Trillium's udder in 2015 (8yrs old). love how her udder is still snugly attached and holding up very well.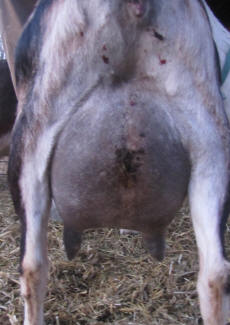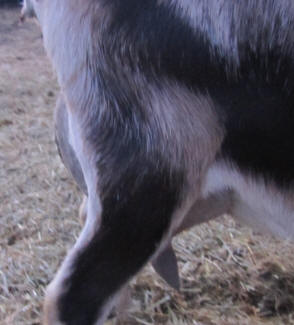 Trillium's Summer 2015 v-show pictures. This is her 6th freshening.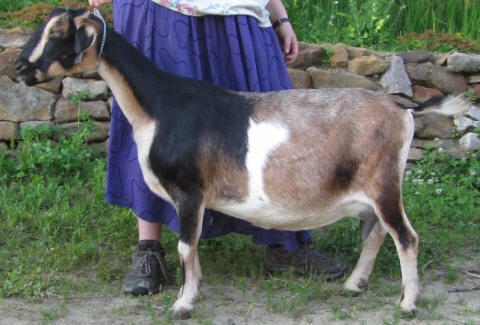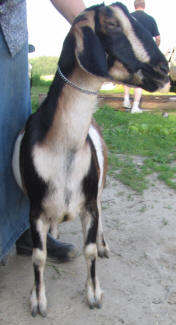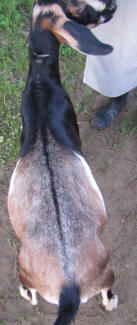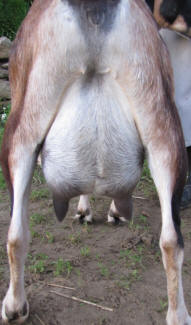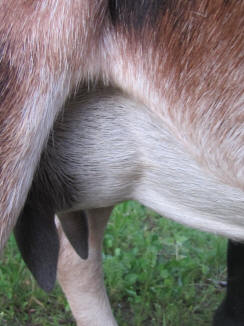 Trillium's udder at 9 years old. Last picture is after milking with an empty udder. I like how you can see her very nice lateral attachments in this picture.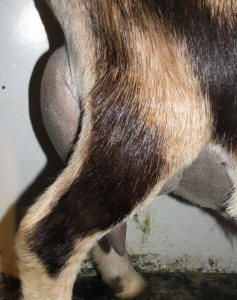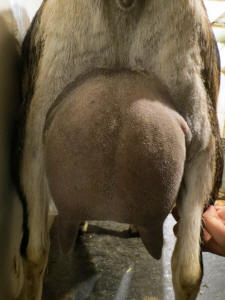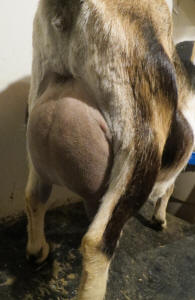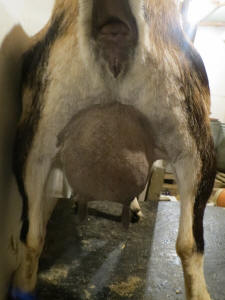 Trillium's 2017 Summer V-Show pictures at 9 years old.