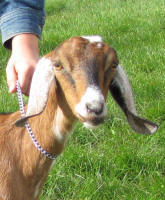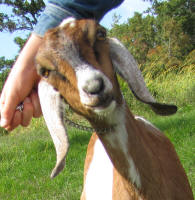 Green Gables SS Shining Hope 2*P

5th generation - American
2 V-CH legs

***FOR SALE $750***

Sire: +B Echo Hill's Shining Star (4th gen)
ss: FMCH Rainbow Meadow's Charlie Brown
sd: Hidden Creek's Sierra Wind
Dam: Green Gables EHJ Amazing Grace 1*P
ds: +*B Echo Hill's Jasper (3rd gen)
dd: Green Gables Milk N'Honey Raisin (3rd gen)

View extended pedigree here

DOB: 3/30/10

Percentage: 53.12/46.88 (Nubian/Nigerian)

Height: 26" (at 6 years old)

G6S Normal by testing

Hope is our first 5th gen American doe that we retained. She is soooo pretty and sweet. She is a beautiful combination of her dam and sire in conformation. Hope has a lovely topline, smooth blending, tons of body capacity, and stands on very correct feet and legs. She has lovely breed character and a beautiful face. Hope's dam, Grace, has a well shaped, soft udder with long, easy to milk teats and lots of very high butterfat milk. Hope's sire, Star, also comes from great milking lines and Hope's udder is beautiful! Her udder is high, wide and well shaped with a tight medial. Her teats are actually overly long, but since she's pretty much perfect in every other way, I can work with long teats. *smile* Hope is one of our smaller does and yet is milking extremely well - She is averaging 5# a day and peaks around 8#.

Hope is only for sale because we have to sell adults in order to be able to keep kids and not end up with hundreds of goats. :) She is going instead of someone else because her teats make milking her harder than milking the other does - her teats are very large and her orifices are small. Her daughter we have retained is very easy to milk with good length teats and large orifices. We have two more Hope daughters we have retained that have not kidded yet. We also have her 3/4 sister and two half brothers in the herd, so she is related to much of our herd already.

Hope's ff udder

Virtual Show Record

2015 - GRAND CHAMPION SR. DOE and 1st place aged doe - MDGA Summer V-show

2015 - 2nd place aged doe - MDGA Summer V-show

2010 - GRAND CHAMPION and BEST Jr. DOE in SHOW - Ring 1 MDGA Fall V-Show

2010 - 1st place Int. doeling - Ring 2 MDGA Fall V-Show

MDGA Milk Records:

Year

Age at

Freshening

(yr-mo)

Days in

Test

Total

Milk

in test

Ave

Butterfat%

Total

Butterfat

in test

Ave

Protein%

Total

Protein

in test

Comments
2012
2-01 (ff)
223
733#
-
-
-
-
BARN RECORDS
2012
2-01 (ff)
One day test
4.4#
4.13%
-
3.04%
-
48 total points - Earned Milk Star!

Click on the pictures below to see Hope's kids

Hope's relatives...

4 Generations of quality udders - Misty, Raisin, Grace and Hope:
Pictures of Hope:
Just born: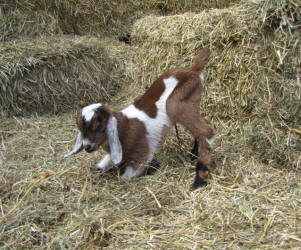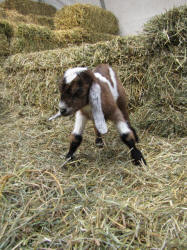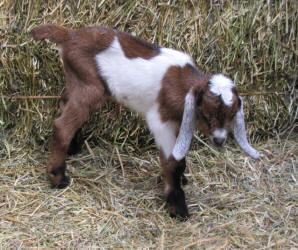 A few days old: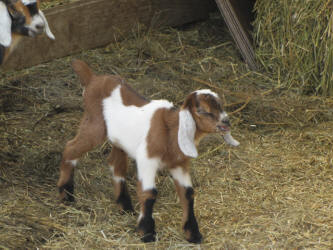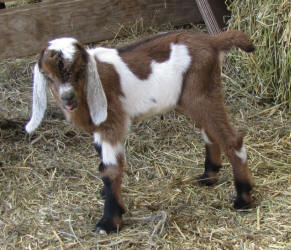 Hope in the pasture with her 3/4 sister, Peppermint (same sire & their dams are out of the same buck):
Hope's Fall 2010 V-Show pictures (unclipped):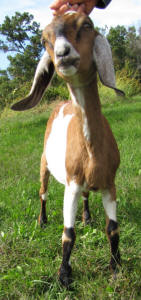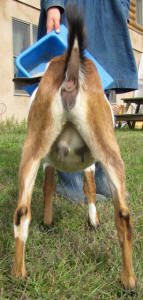 Hope's lovely breed character: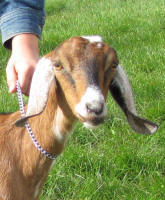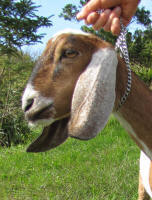 Hope's LOVEY first freshening udder: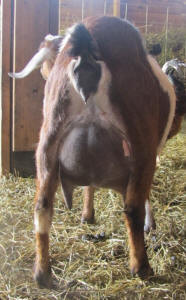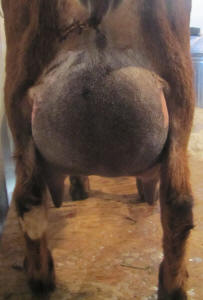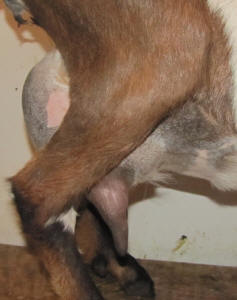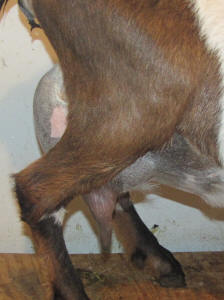 Hope's 2015 Summer V-show pictures. I FINALLY got good pictures of this beauty!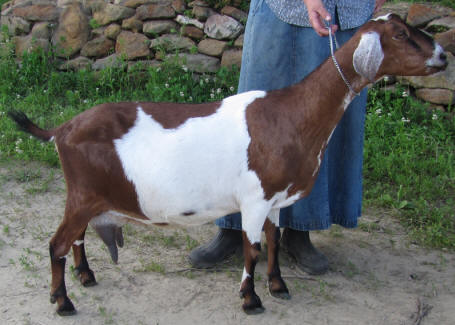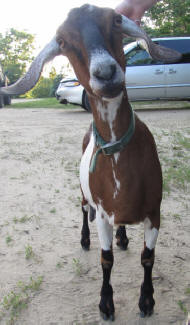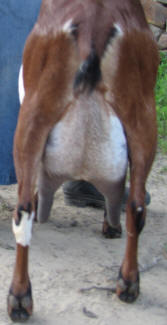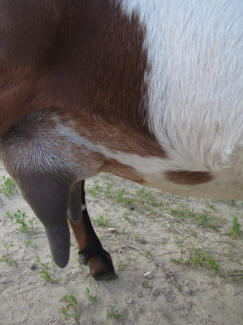 A few more pictures of this gorgeous girl.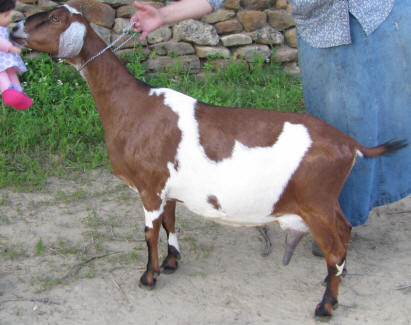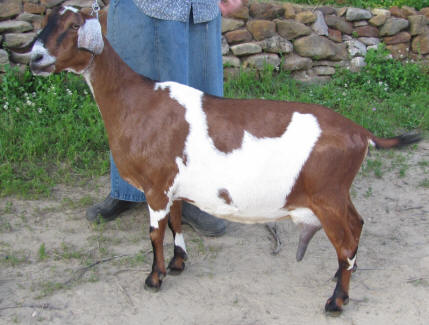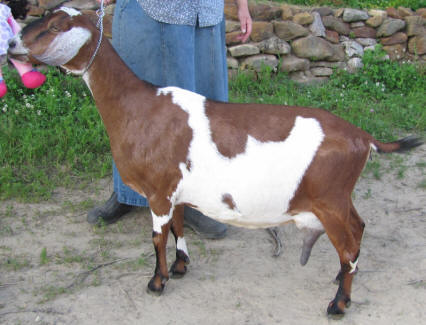 Silly girl showing off. She was the easiest doe to get pictures of as she was SUPER interested in the little doll we were using and just stood so nicely!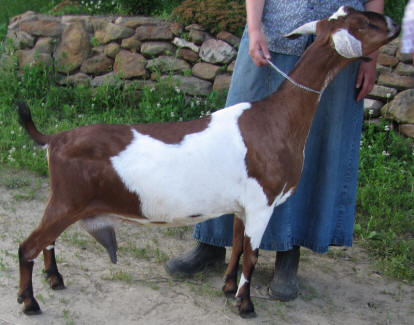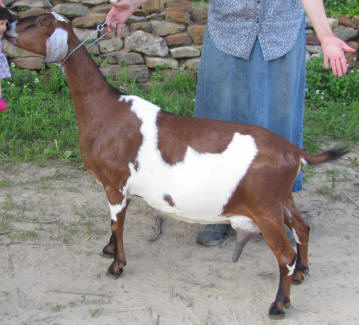 Hope looking GREAT at 7 years old. Totally not set up or clipped well and with terrible lighting. She's held up quite well and I expect has many more productive years ahead of her. Unfortunately she is standing in hay in most of the pictures, so you can't see how well her feet have held up, but they are still very strong!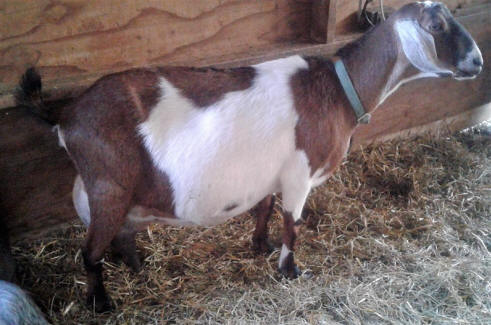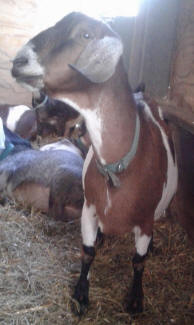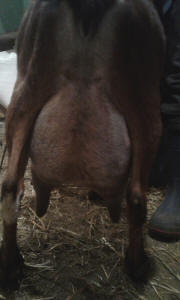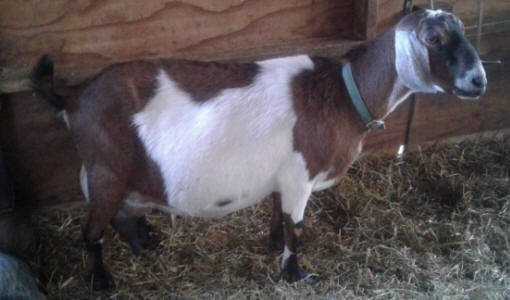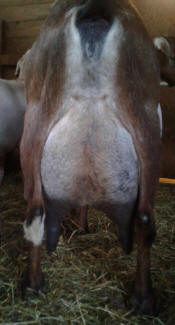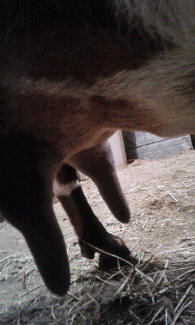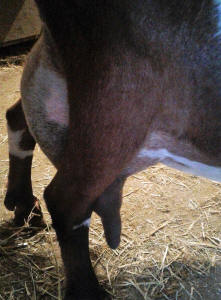 Mini Nubian Dairy Goats Wisconsin