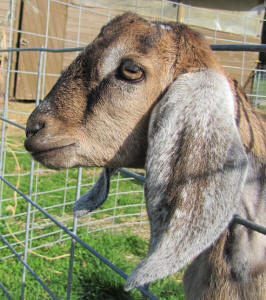 Silver Creek AC Amazing Moonstone

1st generation - Experimental

Sire: Green Gables MB Amazing Comet (5th gen)
ss: VMCH Green Gables SS MoonBeam *B (4th gen)
sd: Green Gables EHJ Amazing Grace *P (4th gen.)
Dam: Kuhtz Dream SLM Mercy (Nubian)
ds: CH Kuhtz Dream Goodlookin Deva (Nubian)
dd: State Line Mambo (Nubian)

View extended pedigree here

DOB:

Percentage: 75/25 (Nubian/Nigerian)

Height:

G6S Normal by testing

Moonstone is a little buck that I just HAD to add even though I already own his sire. He has amazing milk and udder genetics on both sides and brings in some new Nubian blood to my herd. Moonstone's dam, Mercy, is a small Nubian doe (28.75") with an LOVELY, correct udder and a long, steady lactation (almost 10# at peak and steady at 8# after that). She also has a very correct topline with a long, wide, level rump, something hard to come by in Nubians and MiniNubians. Moonstone inherited his mother's excellent topline, width of body and over all lovely conformation. This boy also has stunning breed character with super long, wide ears and a roman nose. He may mature on the taller side as he is 75%Nubian, so will be bred to our smaller does with lower Nubian percentages. His sire is also joining our herd this year and is a very correct buck out of one of our smallest MiniNubian does who is an excellent milker with a very correct udder. She is also the highest butterfat producer in our herd. His Paternal granddam is a Nubian doe who has excelled in the show ring with a lovely udder and very high butterfat as well. Oh, and I forgot to mention that in addition to having awesome conformation and super strong udders and milk behind him, he is also moonspotted. Looking forward to seeing this guy's contributions to our herd!

Dam's udder

Virtual Show Record

2015 - 2nd place Intermediate buckling - Ring 1 & 2 MDGA Summer V-Show

Dam's udder

Moonstone's relatives...

More pictures of Moonstone's LOVELY dam:
---
Pictures of Moonstone...
As a baby:
Note the incredible WIDTH on him at only a few days old!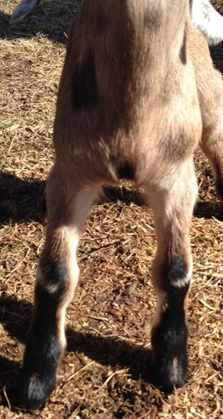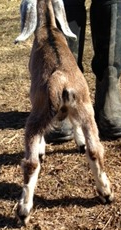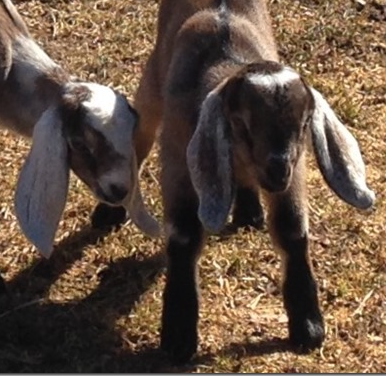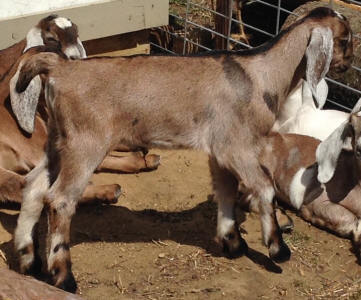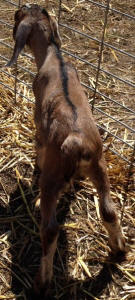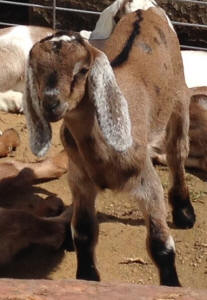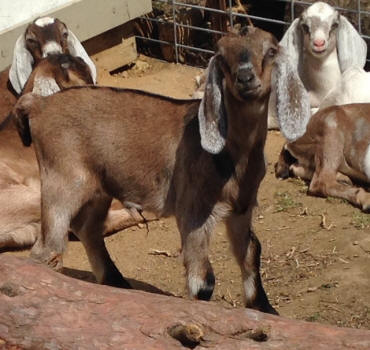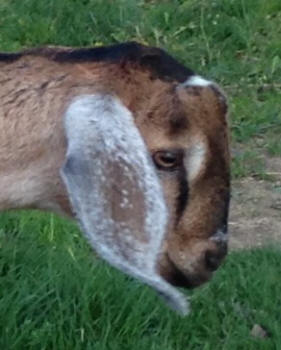 1st day here at Green Gables. Pictured with his sire, Comet, who also came back to Green Gables. LOVE these boys!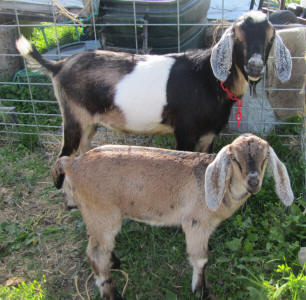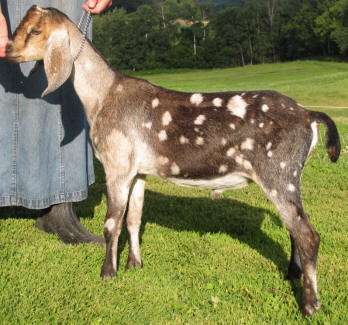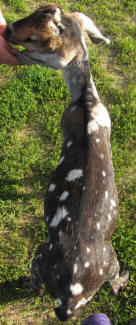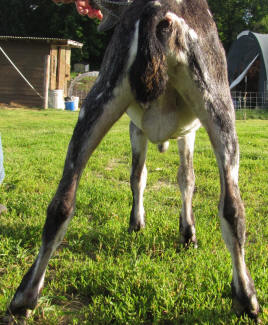 More pictures of this gorgeous guy.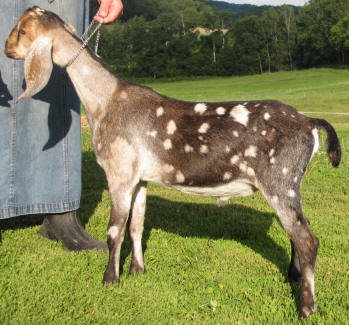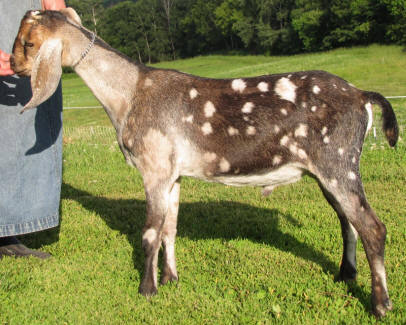 Mini Nubian Dairy Goats Wisconsin