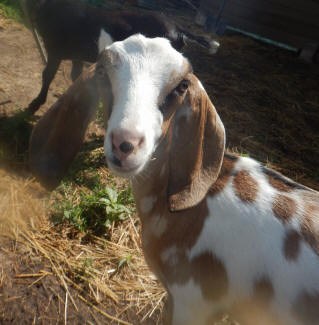 Green Gables SF Sunbeam

5th generation - American

Sire: Green Gables SS Solar Flare *B (4th gen)
ss: +B Echo Hill's Shining Star (4th gen)
sd: Green Gables USG Trillium 2*P (3rd gen.)
Dam: Green Gables BF Not Ashamed (4th gen)
ds: FCH Beloved Freedom (3rd gen)
dd: Green Gables SS Shining Hope 2*P (5th gen)

View extended pedigree here

DOB: 3/12/16

Percentage: 57.78/42.22 (Nubian/Nigerian)

Height: 24" (at 1yr old)

G6S Normal by parentage

SUNBEAM first amazes everyone with her stunning coloring. But when you look closer, you also see lovely breed character and conformation. She comes from heavy milking lines. Her sire, Sunny, puts nicely attached udders on his daughters (why we chose to breed him to Ashley).

Virtual Show Record

2016 - 2nd place Int doeling (class of 19!) - Ring 1 MDGA Summer V-show

2016 - 8th place Int doeling (class of 19!) - Ring 2 MDGA Summer V-show




Sunbeam's relatives...
Pictures of Sunbeam:
A few days old: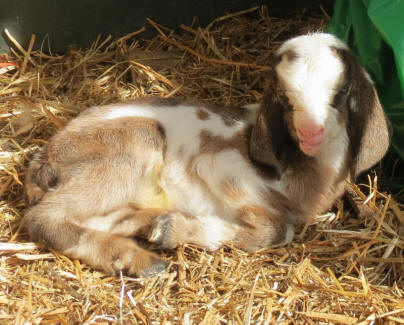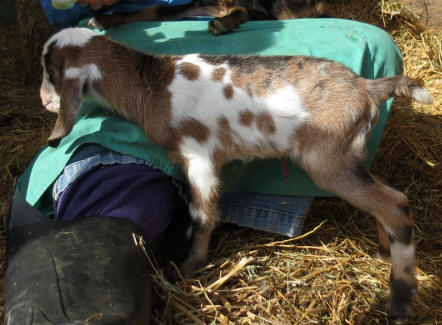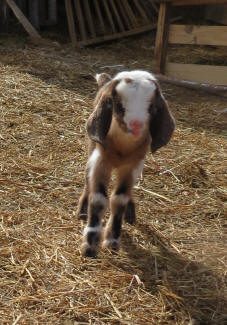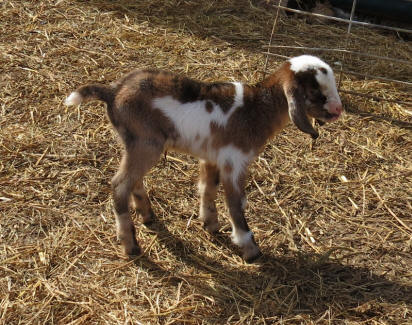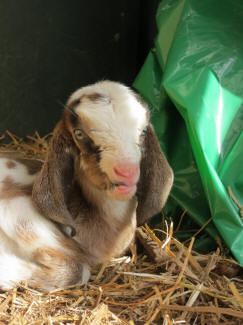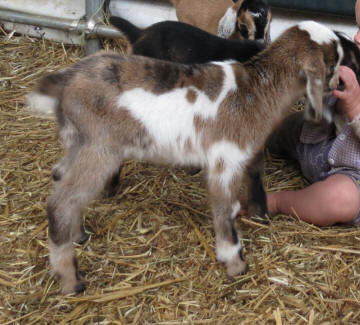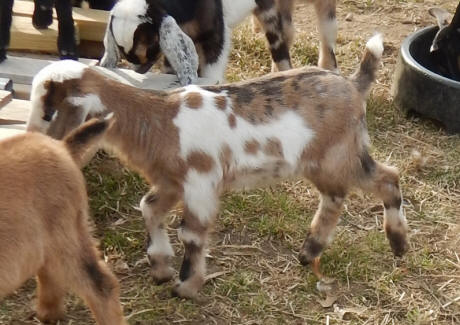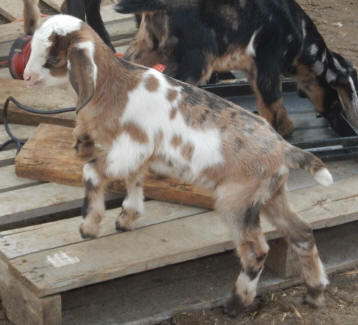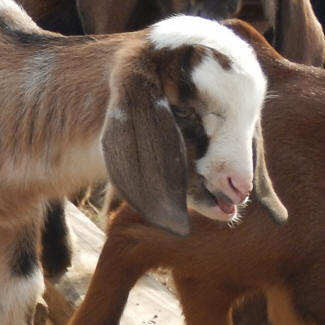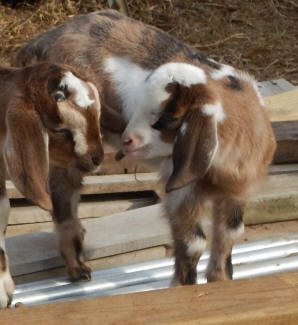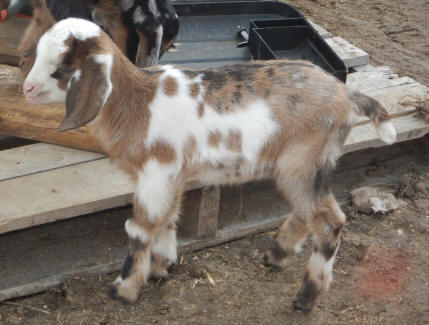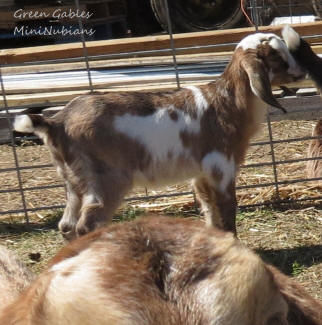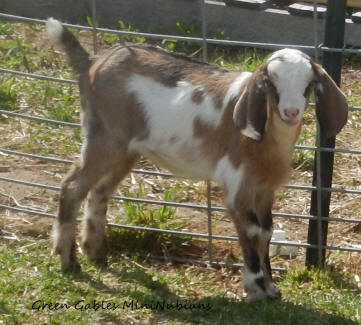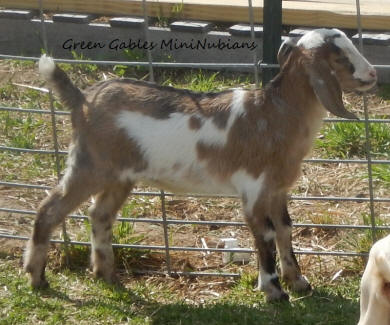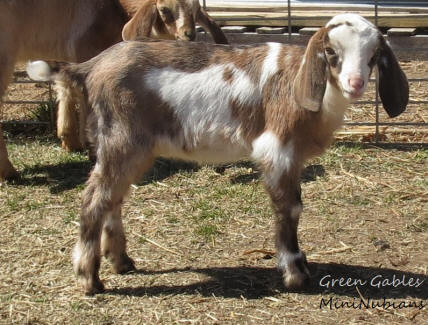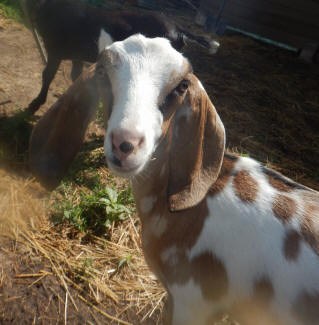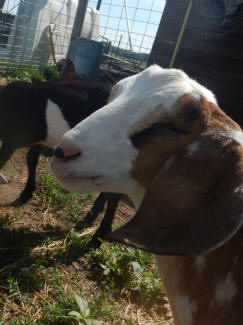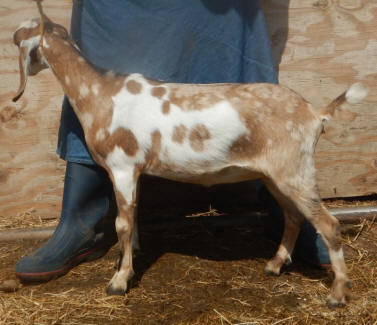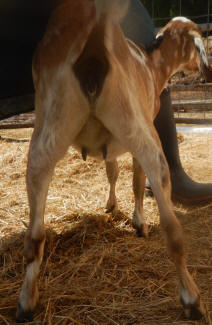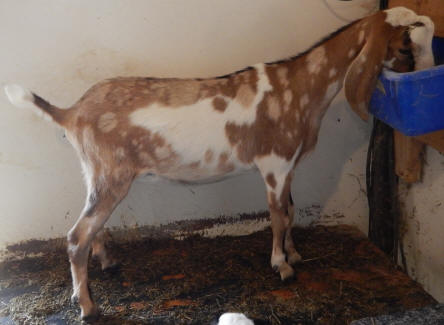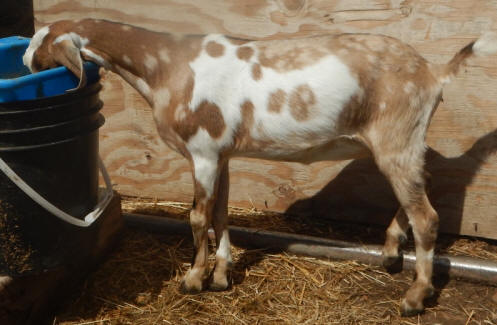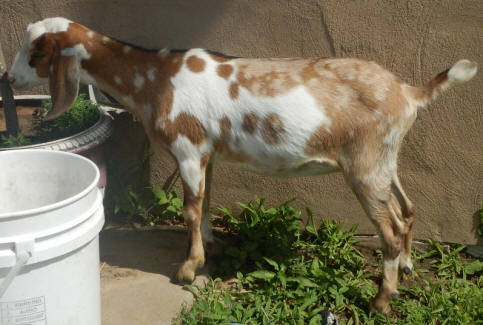 Mini Nubian Dairy Goats Wisconsin