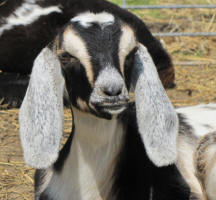 Green Gables B Summer Serenade

3rd generation - American

Sire: Green Gables EHJ Beethoven
ss: +*B Echo Hill's Jasper
sd: Green Gables CB Zephyr
Dam: Green Gables E Summer Breeze
ds: Green Gables EHJ Eureka! (3rd gen)
dd: Green Gables Windy Night (1st gen)

View extended pedigree here

DOB: 3/28/10

Height: 25" (at 20 months old)

Serenade is a beautiful result of linebreeding. She has those gorgeous NUBIAN ears, beautiful conformation and lovely color. She has LONG written all over her - long ears, long body and long legs and even a long tail. Serenade is very smoothly blended like her dam and has a 'look at me' personality. She loves people and attention. Serenade freshened as a yearling with a BEAUTIFUL buckling. Her udder is very well shaped with a nice medial. The v-show judges really liked her but she didn't have enough maturity to compete for GCH or RsCH against does like Ivory, Sapphire and Jasmine. I look forward to watching this beautiful little doe mature.

Serenade's dam, Summer

Virtual Show Record

2011 - 1st place Yearling milker - Ring 1 & 2 MDGA Summer V-Show

2010 - 3rd place Intermediate doeling - Ring 1 MDGA Summer V-Show

2010 - 2nd place Intermediate doeling - Ring 2 MDGA Summer V-Show

MDGA Milk Records:

Year

Age at

Freshening

(yr-mo)

Days in

Test

Total

Milk

in test

Ave

Butterfat%

Total

Butterfat

in test

Ave

Protein%

Total

Protein

in test

Comments
2012
1-10
One day test
2.7#
5.41%
-
3.84%
-
34 total points
2011
1-01
187
330.9
4.71%
15.59
3.39%
11.20
Bred back early

Click on the pictures below to see Serenade's kid

Serenade's relatives...

Beethoven, Serenade's sire

Summer, Serenade's dam

Zephyr, Beethoven's dam (daughter of Windy)

Windy, Summer's Dam & Beethoven's granddam

pictured as a 4 year old 3rd freshener

Jasper

Sire of Beethoven & Summer's sire, Eureka

Easter, Jasper's dam

Eureka, Summer's sire (son of Jasper)
Pictures of Serenade...
As a baby: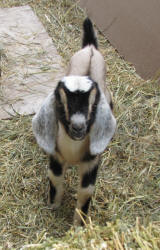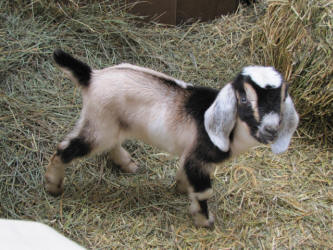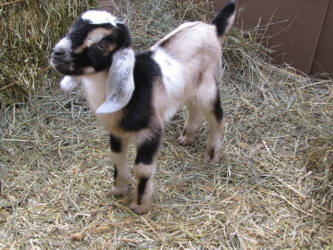 After her first clipping: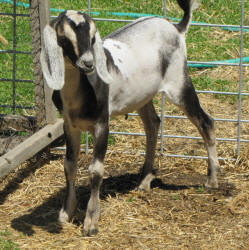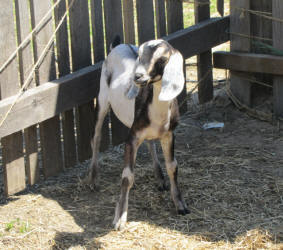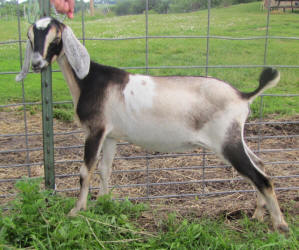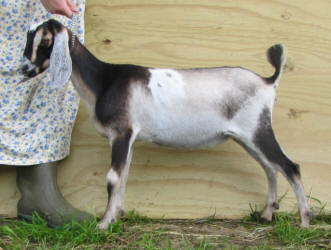 Serenade's Summer 2010 V-Show pictures: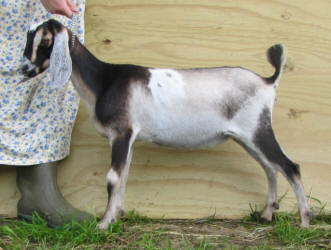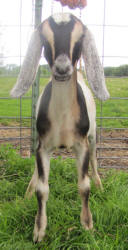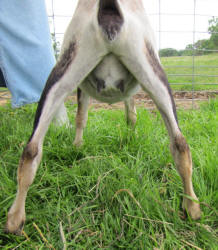 Serenade's beautiful first freshening udder (as a yearling)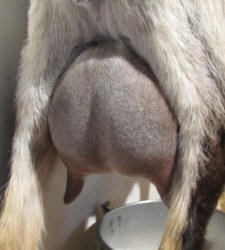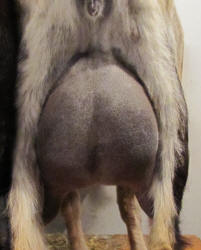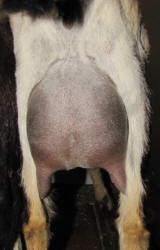 Serenade's Summer 2011 V-Show pictures: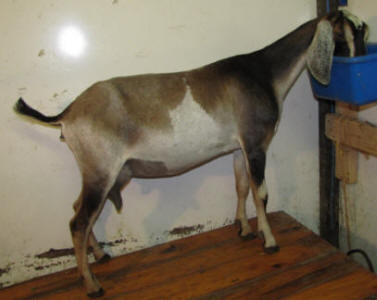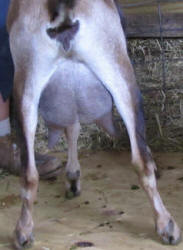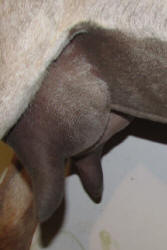 Previous | Next
Mini Nubian Dairy Goats Wisconsin