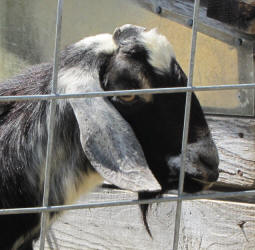 Green Gables EHJ Beethoven

3rd generation - American

Sire: +*B Echo Hill's Jasper (3rd gen)
ss: Echo Hill's Lord Apollo
sd: Hackman Farms Easter Sunrise
Dam: Green Gables CB Zephyr (2nd gen)
ds: Country Dreams Charlie Brown
dd: Green Gables HDH Windy Night

See extended pedigree here

DOB: 6/3/08

Height: 27.25" (measured at 2yrs.)

Beethoven is a beautiful buck with good breed character and nice conformation. He has one of the widest chests I've seen in a MiniNubian and an overall excellent front end assembly. Beethoven is out of one of my all time favorite bucks, +*B Echo Hill's Jasper, and I plan on using him to do some linebreeding. Beethoven's dam has a beautiful, correct udder. Beethoven gave us several BEAUTIFUL kids including his daughter Laurie who is in our herd.

| | | |
| --- | --- | --- |
| Beethoven's face | Virtual Show Record | Zephyr's 2nd freshening udder |

Click on the photos below to see pictures of Beethoven's kids

Some of Beethoven's relatives...

Jasper, Beethoven's sire

Beethoven's dam, Zephyr:

Above, First freshening 2 year old

Udder shown below at 2nd freshening (3 yrs old)

Jasper's parents:

Zephyr's Parents:


Beethoven's daughter's

Clover (photo courtesy Daina), Bluebell (photo courtesy Rebecca) and Laurie - triplet sisters out of Rosebud:

Polly (dam Molly)

Dolly (littermate to Polly - dam Molly)
Pictures of Beethoven...
As a kid: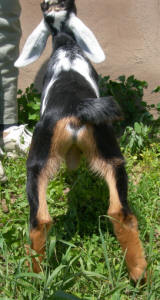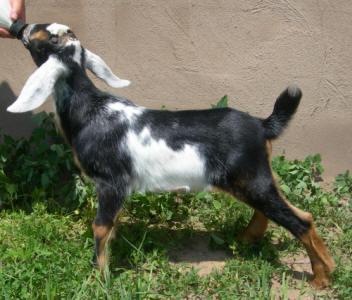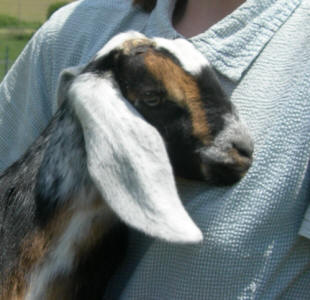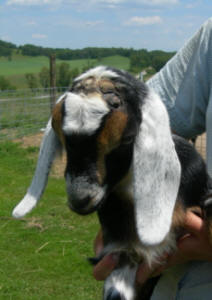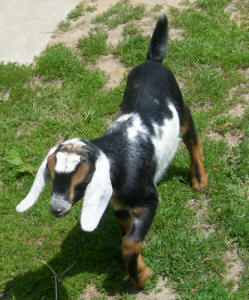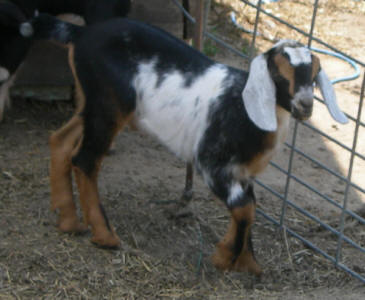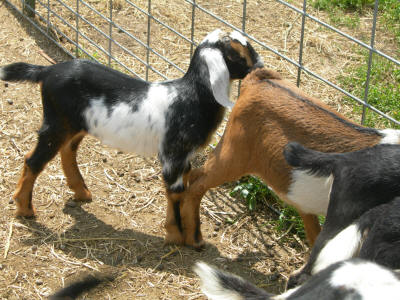 Beethoven with his friends (Beethoven is in the center):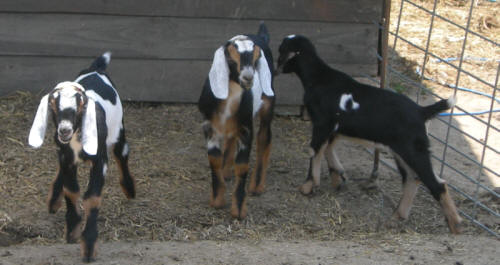 A few very 'bucky' pictures of Beethoven shortly after his return to our farm (I hope to get some conformation shots in 2010):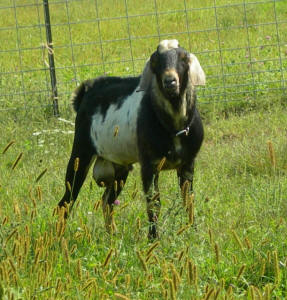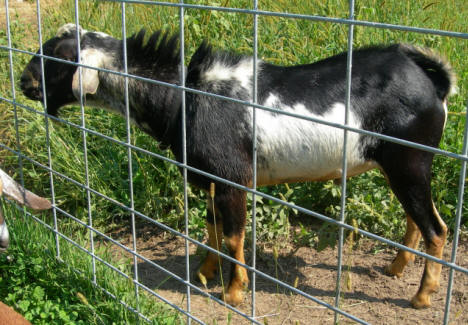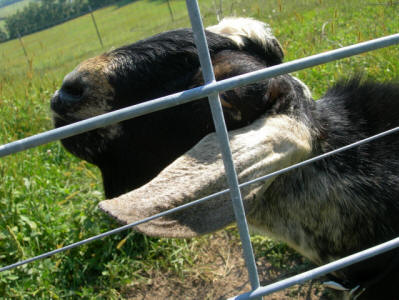 Beethoven in his winter coat: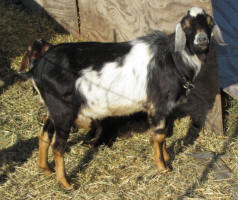 Beethoven, Summer of '10 (a little thin and HATING to have his picture taken!):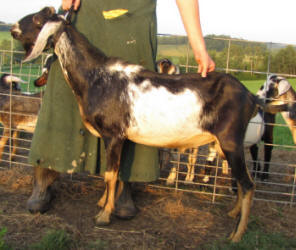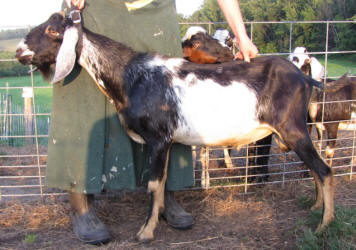 Mini Nubian Dairy Goats Wisconsin