Green Gables E Summer Breeze

2nd generation

Sire: Green Gables EHJ Eureka! *B (3rd gen)
ss: +*B Echo Hill's Jasper
sd: Country Dreams Rosebud 1*P
Dam: Green Gables Windy Night (1st gen)
ds: Heart's Delight Hershey
dd: The Sim's Muffin

View extended pedigree here

DOB: 4/10/08

Height: 26" (at 2 yrs)

SUMMER has VERY nice breed character and is a real sweetheart. Her sire, Eureka, is out of Rosebud and sired by Jasper. Eureka had wonderful breed character and sure passed it onto his babies. Summer's dam, Windy, milks well at about 6-7 lbs a day and is extremely easy to milk. Summer, like her dam, has nice long teats and is very easy to milk. Summer is a beautiful doe whose long, white ears and pretty face make her really stand out in a crowd.



Summer's dam, Windy

Virtual Show Record

2009: 2nd place Sr. Yearling (class of 8) and RESERVE CHAMPION Jr Doe - Ring 1 MDGA Summer V-show

2009: 4th place Sr. Yearling (class of 8) - Ring 2 MDGA Summer V-show

2008 - 1st place Jr. doeling in MDGA's Virtual show

Summer as a newborn




MDGA Milk Records:

Year

Age at

Freshening

(yr-mo)

Days in

Test

Total

Milk

in test

Ave

Butterfat%

Total

Butterfat

in test

Ave

Protein%

Total

Protein

in test

Comments
2010
1-11
207
445.9
5.51%
23.09
3.92%
16.86
Mastitis early
in lactation

Click on the photo below to view Summer's kids

Summer's relatives...

Eureka, Summer's sire

Summer's Dam, Windy

pictured as a 4 year old 3rd freshener

Eureka's Dam, Rosebud

Eureka's sire, Jasper

Zephyr, Summer's maternal half sister

Easter, Jasper's dam

View Summer's pedigree with more pictures of her ancestors here
Pictures of Summer...
As a baby: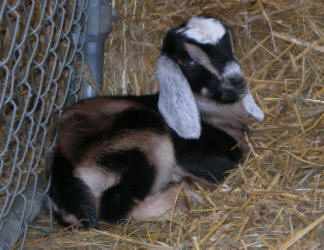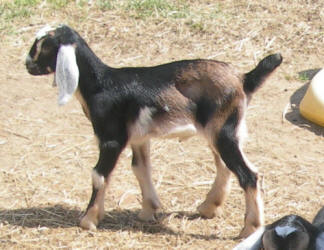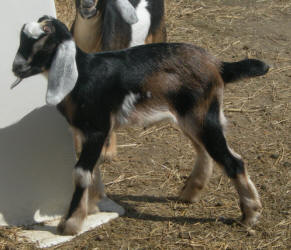 Summer at about 4 months old - these are her V-Show pictures: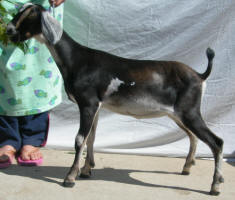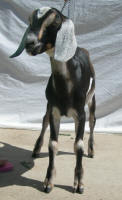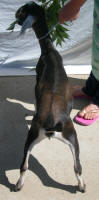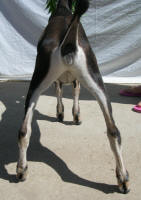 Summer's face as a yearling: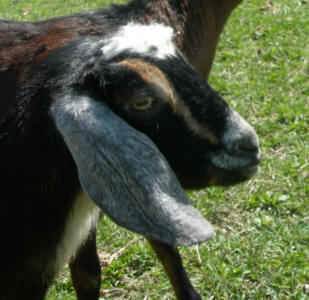 Summer as a dry yearling:
Summer '09 v-show pictures: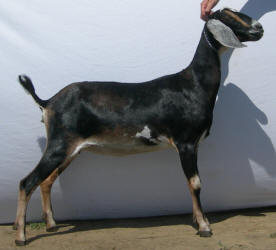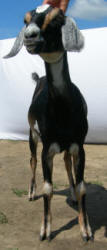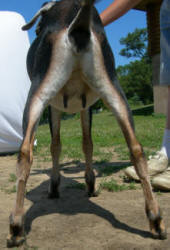 Fall '09 v-show - unclipped: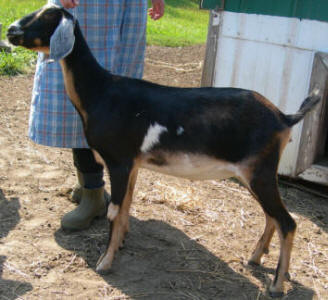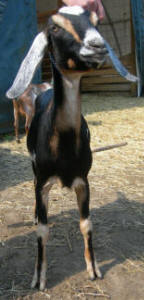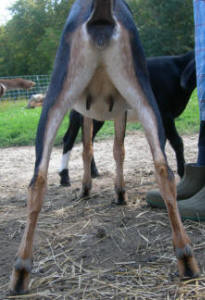 Summer's first freshening udder - compact with plumb, easy-to-milk teats (unclipped).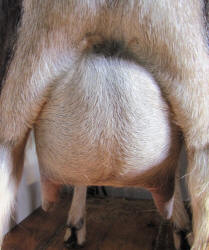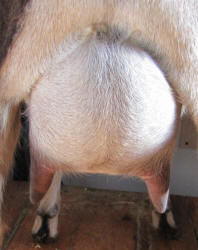 Summer's 2nd freshening udder: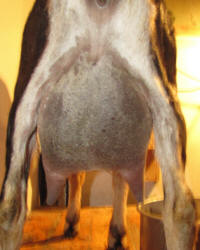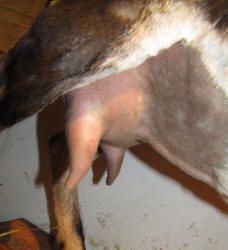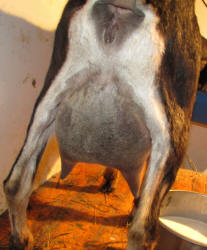 Previous | Next