Pictures of Daisy over the years...
As a baby: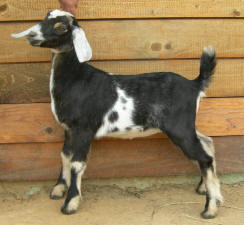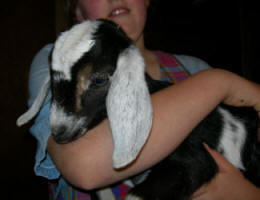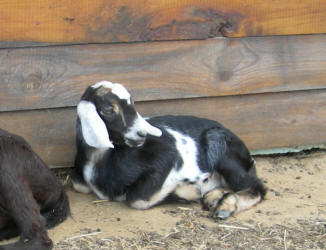 Daisy as a dry yearling (She was going through an 'awkward teenager' stage so doesn't look her best in these pictures):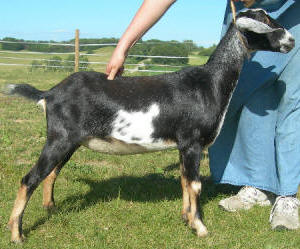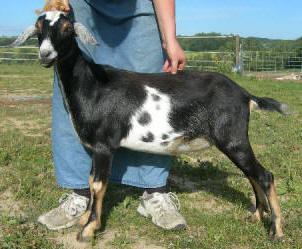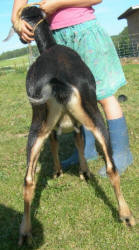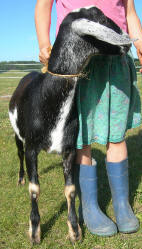 Daisy's first freshening udder: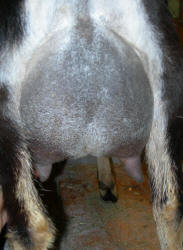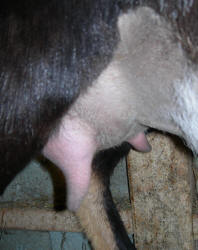 Daisy's 2nd freshening: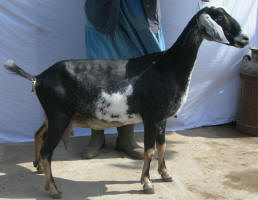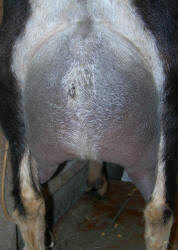 Daisy as a 2nd freshener:
Summer v-show pictures. Pictured at 3 months fresh:
Fall v-show pictures (unclipped). Pictured at 6 months fresh: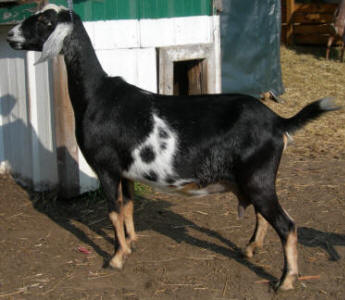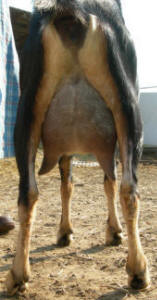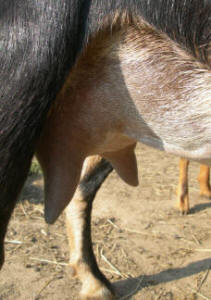 Daisy ready to burst with triplet doelings in 2010: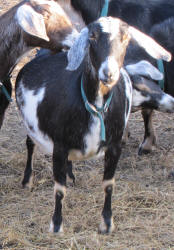 Daisy's udder her 3rd freshening at almost 3 weeks fresh. She is milking almost a gallon a day!!!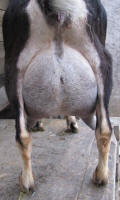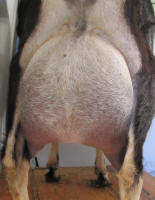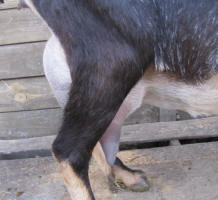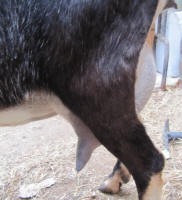 Daisy's Summer 2010 V-Show pictures (unclipped):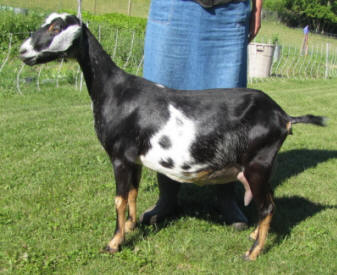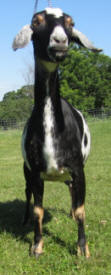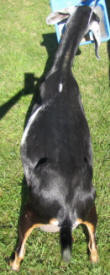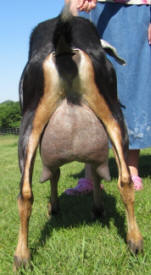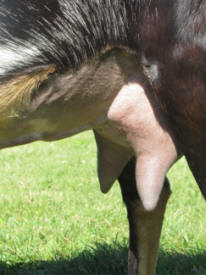 Daisy's Fall V-Show pictures.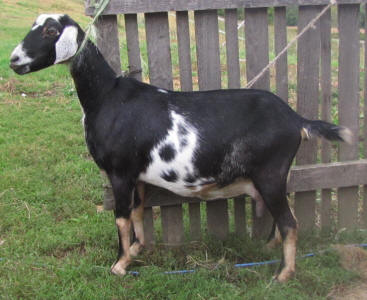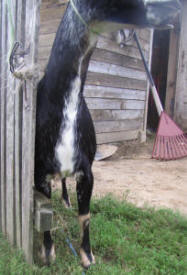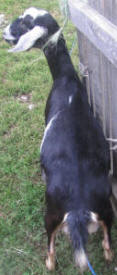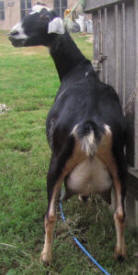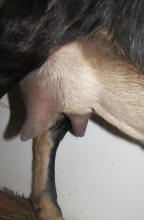 Daisy's 5th freshening udder. Still high attachments and easy to milk as always: