Pictures of Ivory...
Ivory as a baby: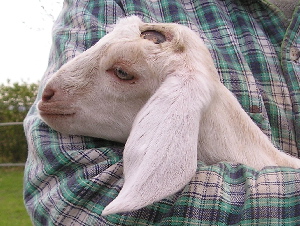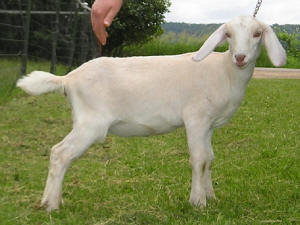 Ivory as a dry yearling (she was startled in the 2nd picture making her look weak in the chine and steeper in the rump):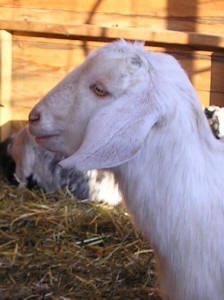 Ivory as a first freshener: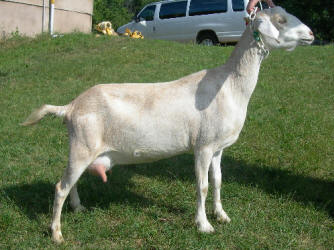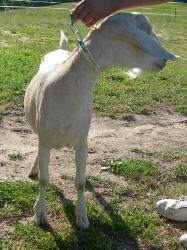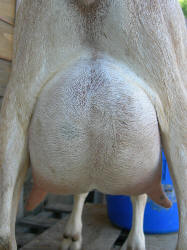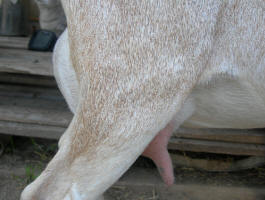 Ivory as a 3 year old 2nd freshener: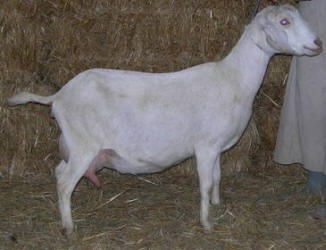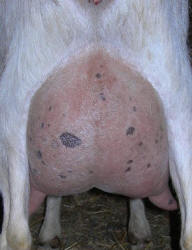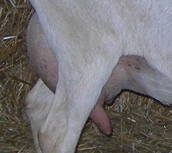 Ivory pregnant with sextuplets - 2 weeks from delivery. On the right is her udder after kidding with SIX: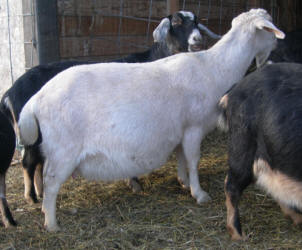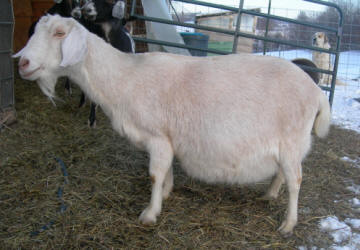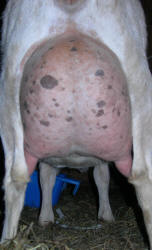 Ivory Summer of '09 - after having sextuplets, she looks great! (even though her udder isn't very full):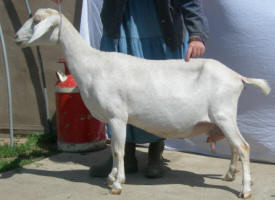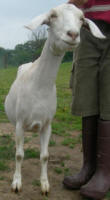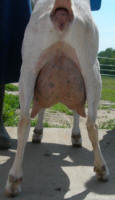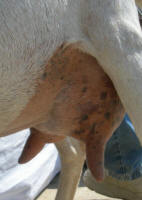 Fall '09 v-show pictures 7 months fresh, unclipped, and no helper to set her up... (Still took GCH MiniNubian milker with these pictures!!!)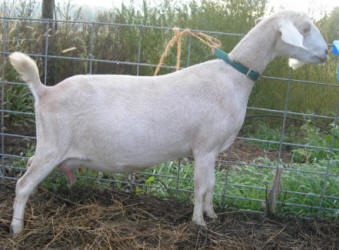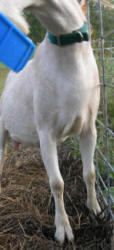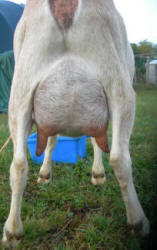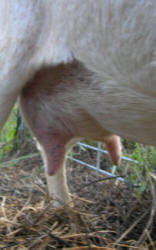 Ivory ready to burst with kids (2010):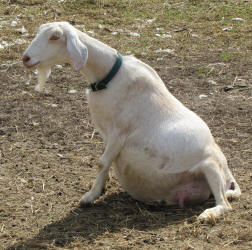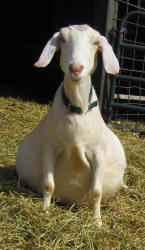 To see a funny video of Ivory sitting with her belly full of kids, visit: http://youtu.be/44DFLFlQXwY (video of Ivory starts at about 2:15)
Ivory's 4th freshening udder: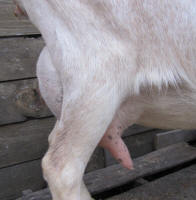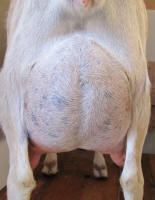 Ivory's Fall 2010 V-show pictures. Again unclipped and not uddered up very well at all...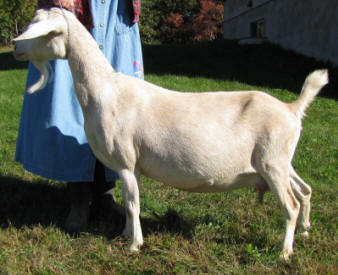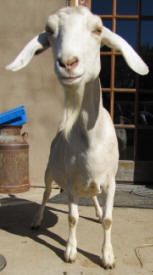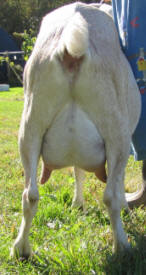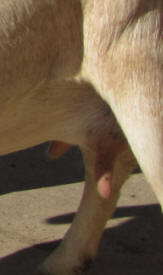 Ivory's udder - this girl can MILK!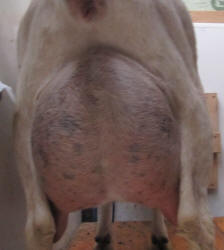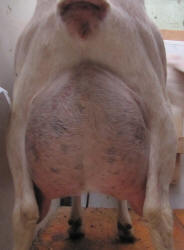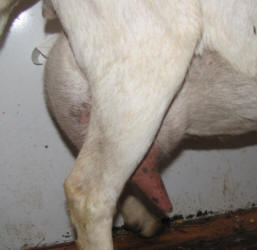 Ivory's 2012 V-Show pictures. She is 6 years old with 5 freshenings under her belt including 2 sets of quads and a set of sextuplets. She is 3 months fresh in these pictures: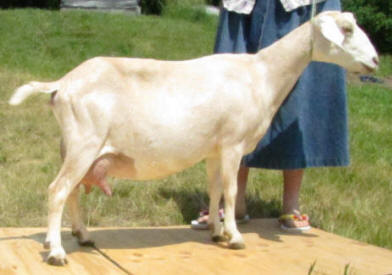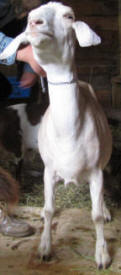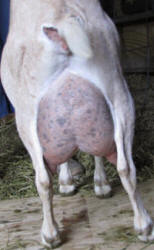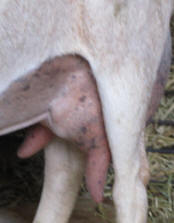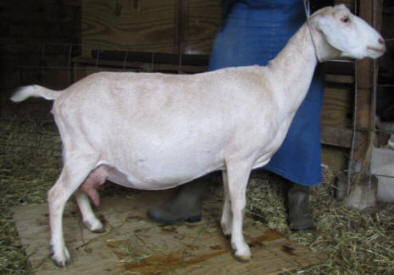 2011 Fall V-Show - She won RsCh in both rings!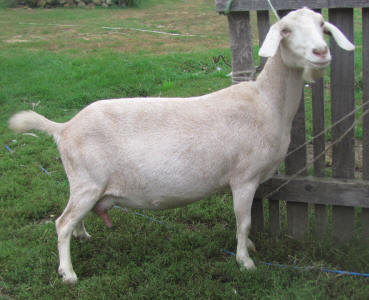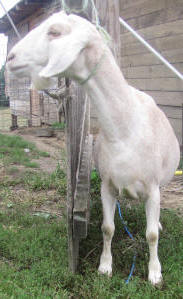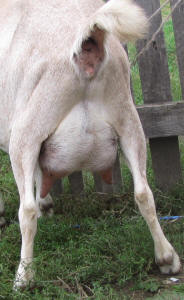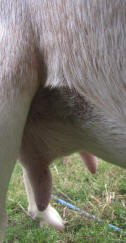 Ivory's udder at 7 years old and 6 days fresh. Check out how well the attachments are holding up and look at all that capacity! I am very pleased with this girls udder. And she is nice and easy to milk as well. In these pictures, she has about 3.8#'s of milk in her udder (almost half a gallon).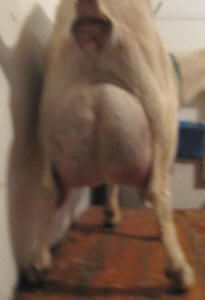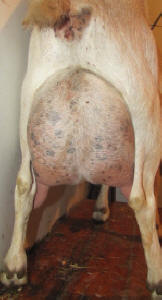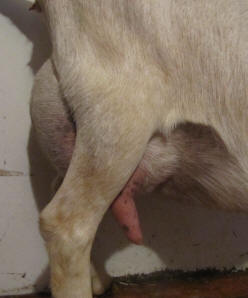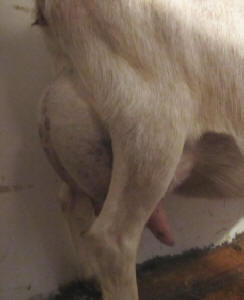 Ivory at 7 years old: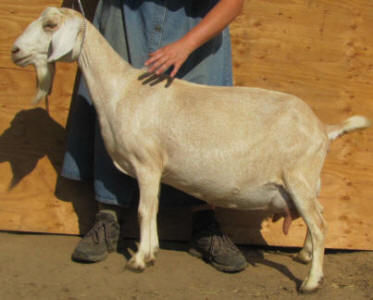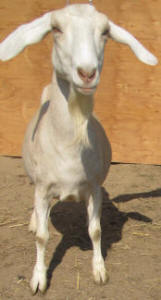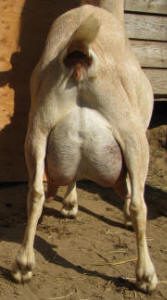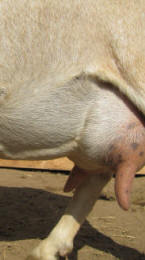 Ivory's fall 2015 V-show pictures at 9 years old and toward the end of her lactation.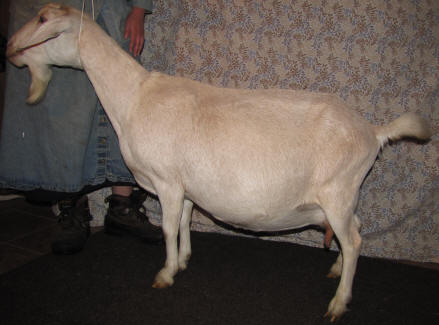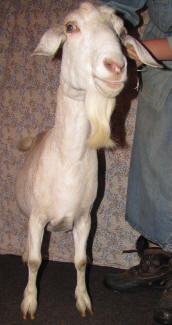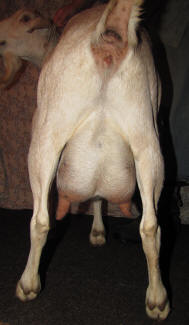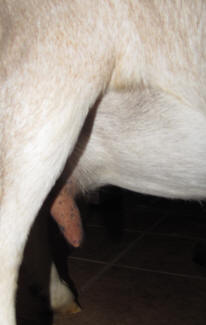 Ivory's 9th freshening udder at 10 years old after having quintuplets! I just love how this doe has held up over the years. Her attachments are still strong and she is as easy to milk as ever.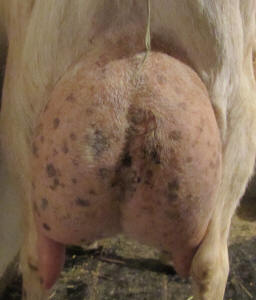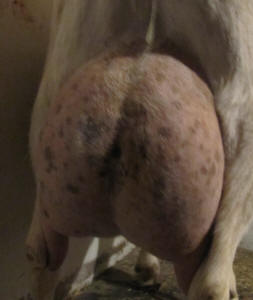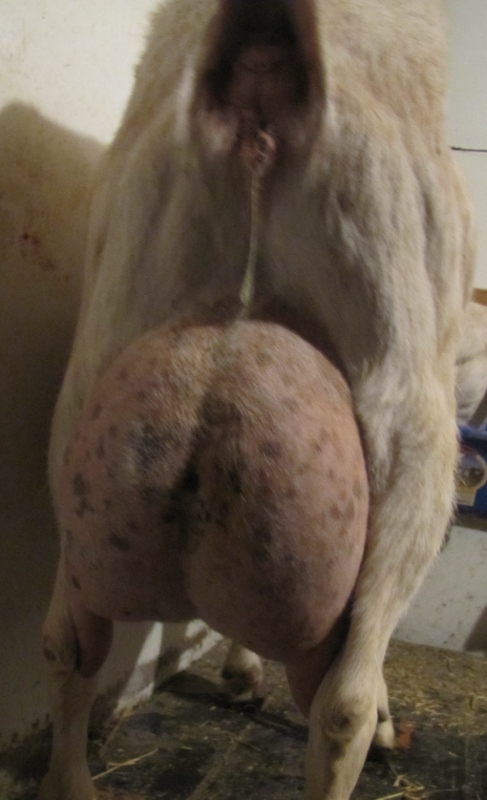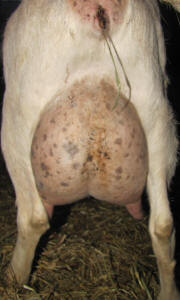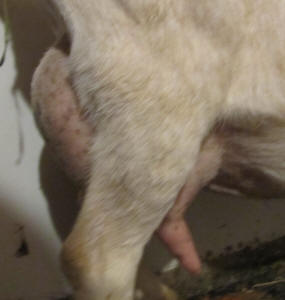 Ivory after milking at 10 years old. She is amazing.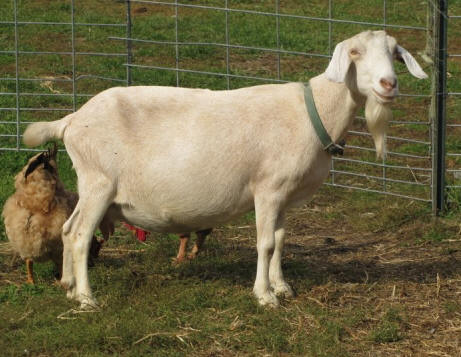 Ivory at 11 years old letting our 2 year old milk her. Look at how well that udder has held up! This is with only 8hrs of milk in her udder.