Pictures of Emma...
Emma as a young kid: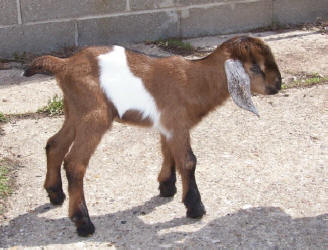 Emma as an older kid: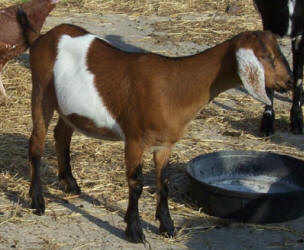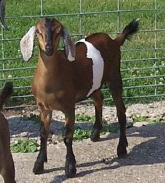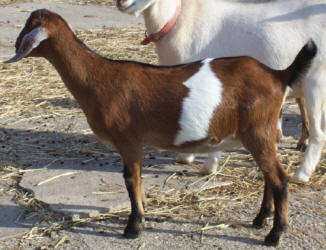 Emma as a dry yearling: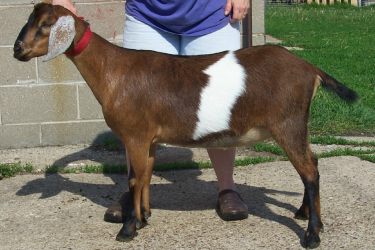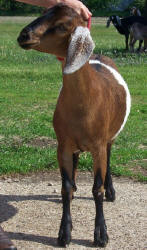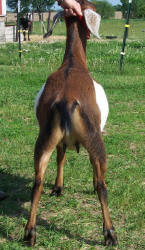 2008 V-Show yearling pictures: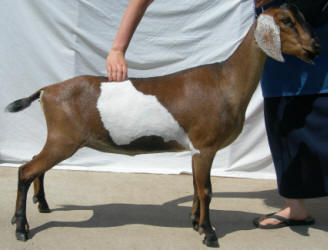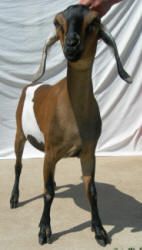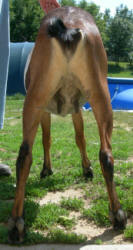 Emma as a first freshening 2 year old. She is unclipped in these photos. (Summer 2009 V-show pictures):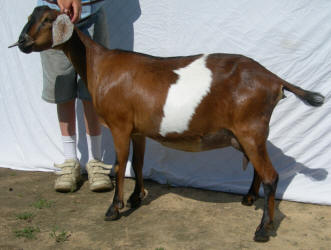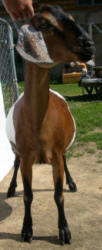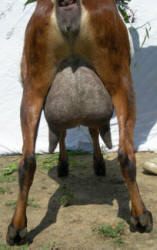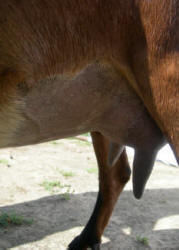 Fall '09 v-show pictures - 7 months fresh, unclipped, and no helper to set her up...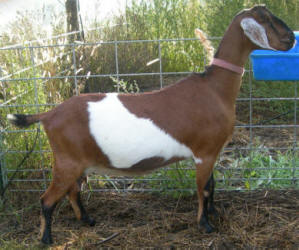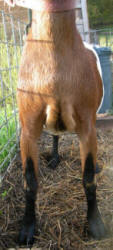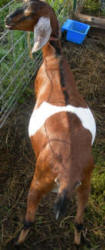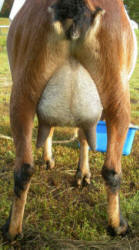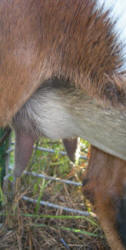 Emma's lovely 2nd freshening udder: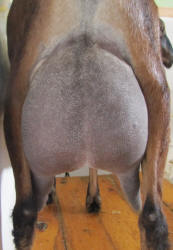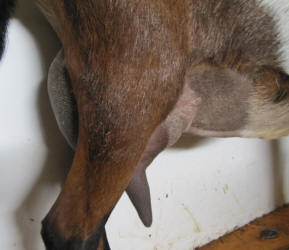 Emma's 2010 v-show pictures (not clipped and not bagged up very well!):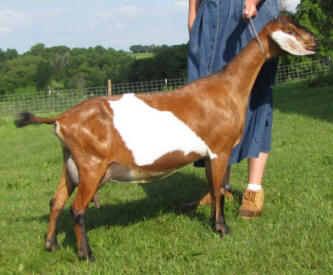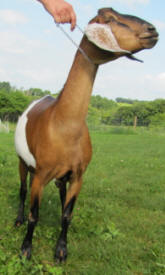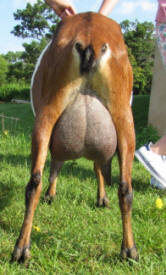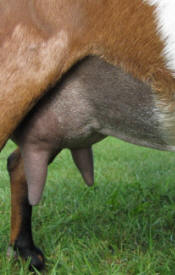 Fall 2010 V-Show pictures: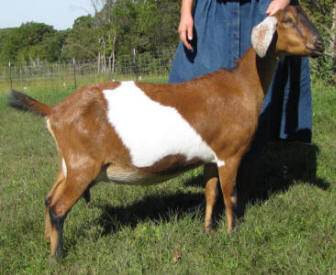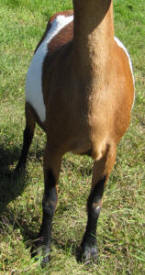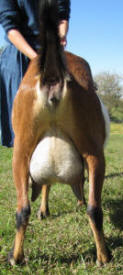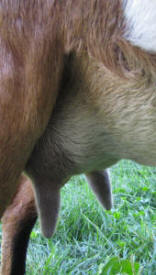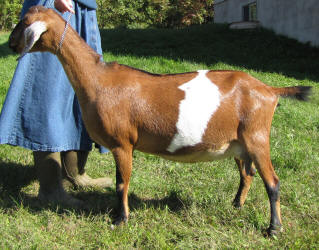 A totally not set up picture of Emma... Ignore the silly mouth from chewing cud and notice the level topline, well shaped udder (even with only 8 hours of milk), sharp withers, length of body and correct feet and legs.