+*B Echo Hill's Jasper

3rd generation - American

Sire: Echo Hills Lord Apollo (2nd gen.)
ss: Hidden Creeks William F. Buckley
sd: Echo Hills Lady Olivia *P
Dam: Hackman Farms Easter Sunrise (3rd gen.)
ds: Hidden Creek's Nino
dd: FMCH Hidden Creek's Diamond *P

See extended pedigree here

DOB: 3/16/05

Height: 27"

Jasper was one of my all time favorite bucks. He gave us many, many beautiful sons and daughters with huge improvements over their dams. He improved udders, teats (see Nutmeg compared to her dam!), ears, bodies, everything. Jasper had one of the sweetest personalities ever and was a very gentle buck. He also comes from great milking and showing lines. We sadly lost him to dehydration at the young age of 3 years old (a VERY long story...). He is sorely missed, but his legacy lives on in his wonderful progeny. You can see his infulence in many of our goats.

Click the pictures to see Jasper's gorgeous kids

Some of Jasper's relatives...
---
Pictures of Jasper...
As a kid: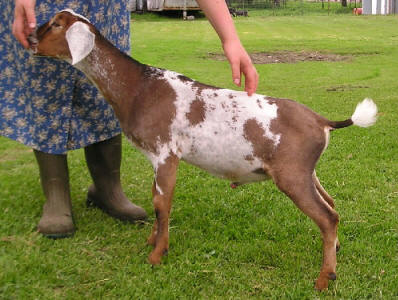 Just lounging: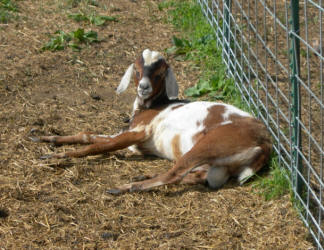 At 2 years old, King of Green Gables: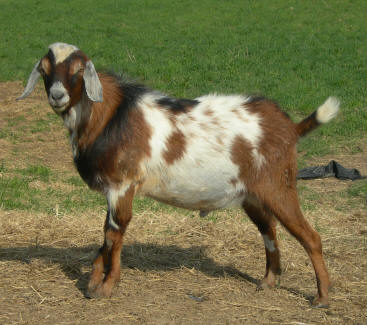 As a two year old (after his leg injury):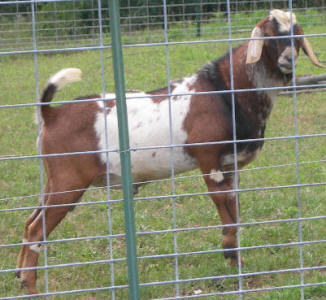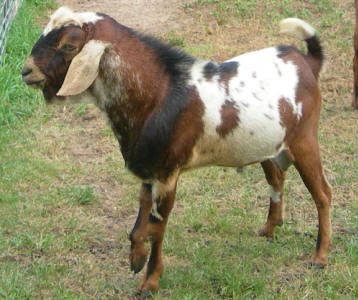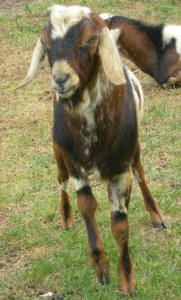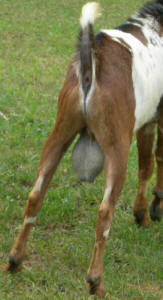 Mini Nubian Dairy Goats Wisconsin