Pictures of Sapphire...
Sapphire as a baby: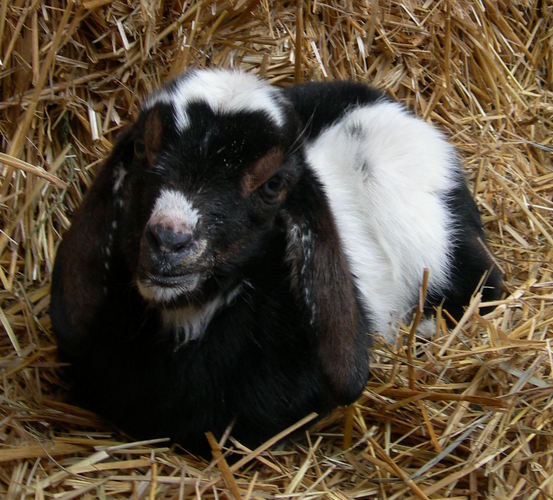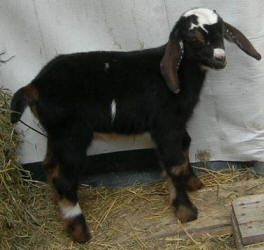 .
Sapphire at 3 months old (v-show pictures):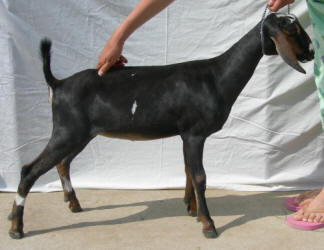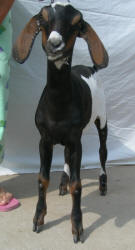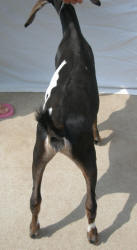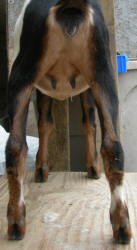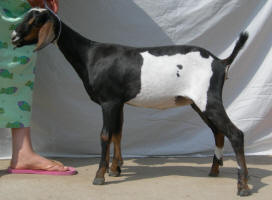 Sapphire as a dry yearling (summer '09 v-show pictures):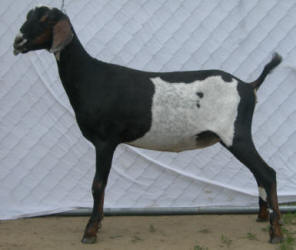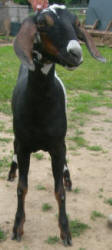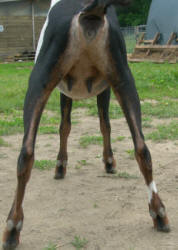 Sapphire as a first freshener - Summer '10 V-Show pictures (not body clipped):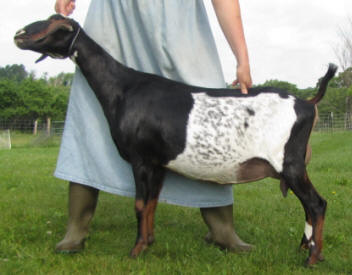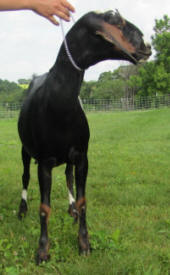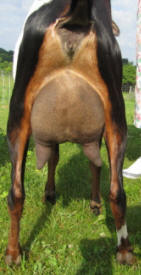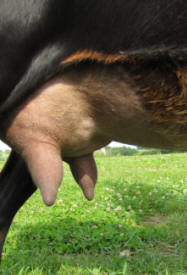 Fall 2010 V-show. Unclipped and not wanting to stand for pictures (with production pretty low by this point):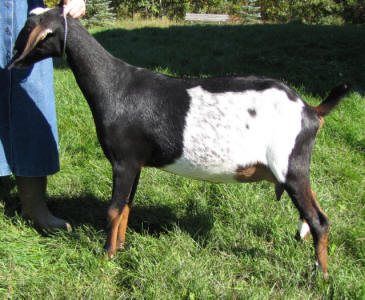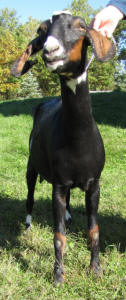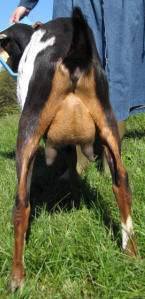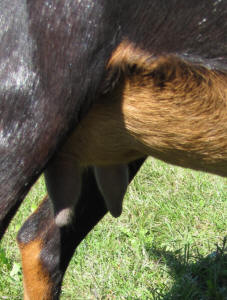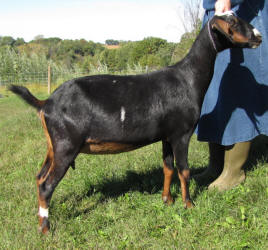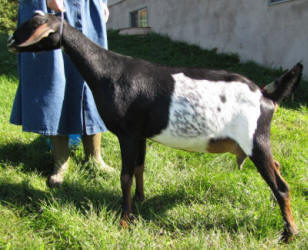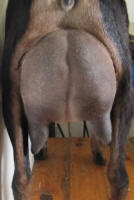 Sapphire's Summer 2011 V-Show pictures: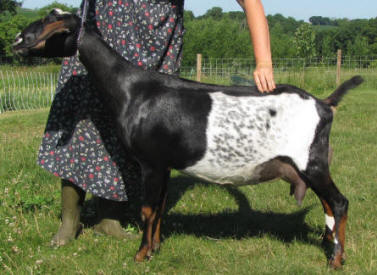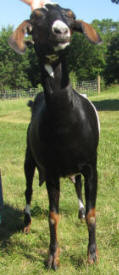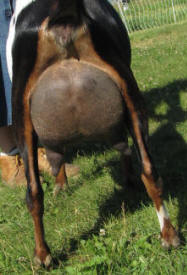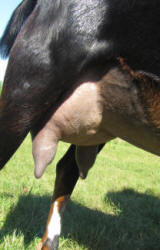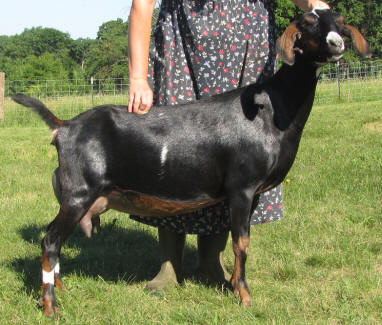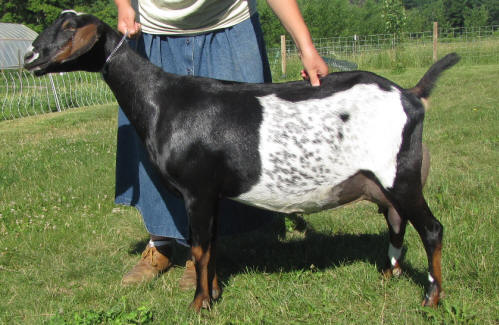 Sapphire's incredible udder in 2012: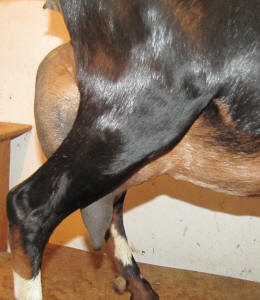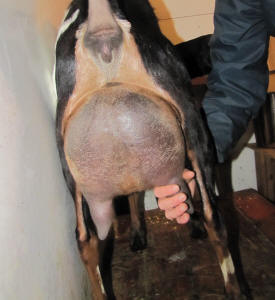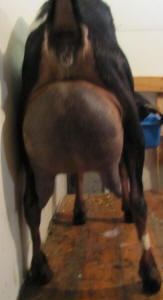 Not the best photo ever, but you can see the INCREDIBLE width and height of her rear udder. LOVE the udder on this doe!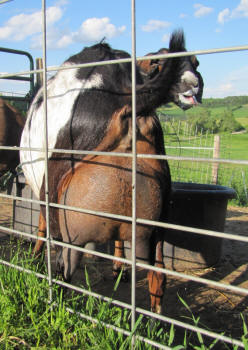 More udder photos from 2015. This doe has the highest, widest rear udder possible! Nice smooth foreudder as well.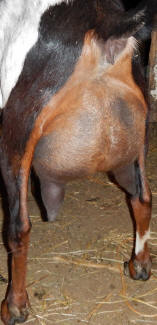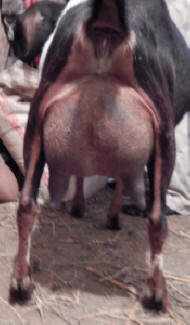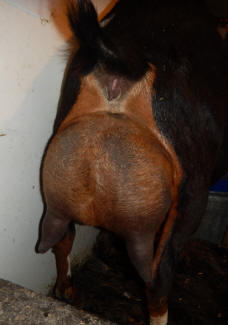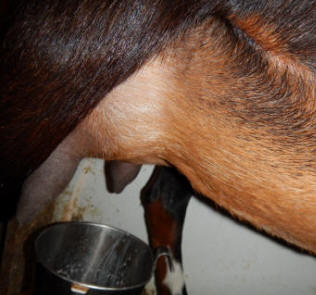 A few photos of Sapphire. She's not really set up in these photos, but you can get an idea of how she looks at 7 years old. Love how this doe has held up.