Green Gables RB Forget-Me-Not

4th generation - American

Sire: Green Gables GS Remember the Battle *B (6th gen)
ss: Echo Hill's DO Goldstone
sd: Green Gables Cali Luna 4*P
Dam: Green Gables USG Trillium 2*P (3rd gen.)
ds: VMCH Echo Hill's Ulysses S. Grant +*B
dd: Country Dreams Rosebud *P

View extended pedigree here

DOB:

Percentage: 51.56/49.44 (Nubian/Nigerian)

Height:

G6S Normal by parentage

MIMI is the daughter of one of our best does who has proven herself. Trillium was 10 years old when Mimi was born and still had INCREDIBLE udder attachments and good production for her age. Trillisum is also one of our smallest does. Mimi has her sire's gorgeous breed character and her dam's lovely, level topline. Her sire's dam is another of our best does with a near perfect udder, so I'm hopefully that Mimi will be the 'whole package'.

| | | |
| --- | --- | --- |
| Paternal granddam's udder | Virtual Show Record | Trillium at 9yrs old |




Cami's relatives...
Pictures of Cami: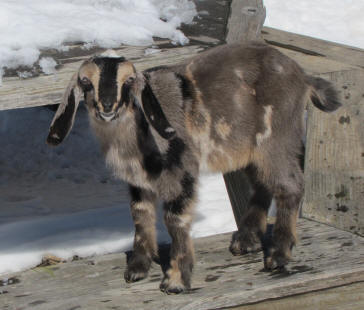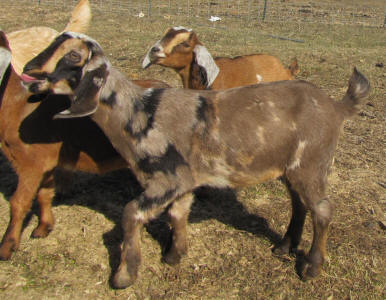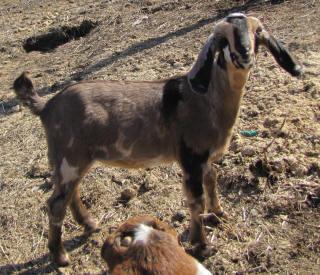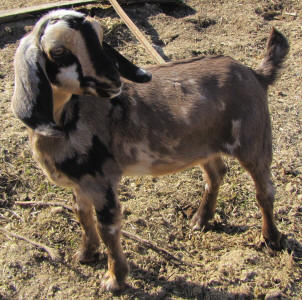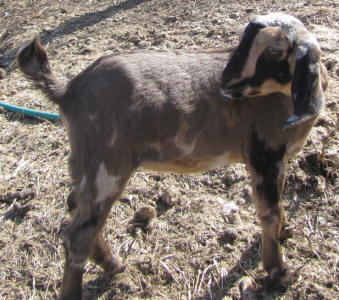 Amazing what a difference a haircut makes on a moonspotted goat!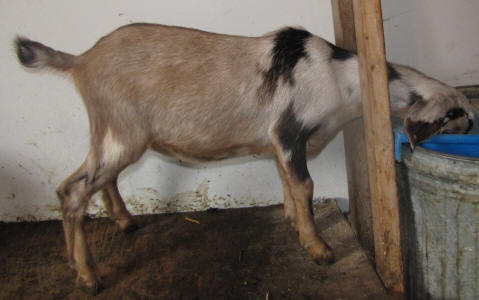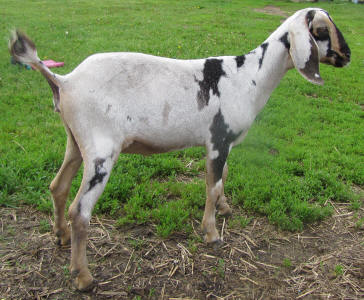 Cami's beautiful face and colors: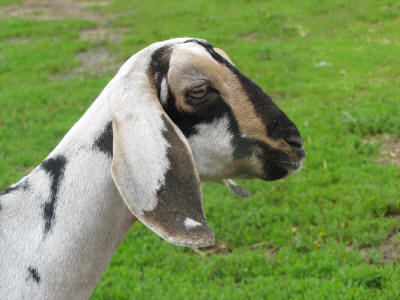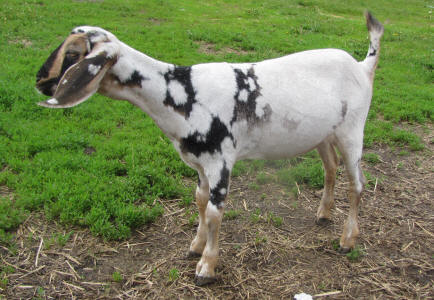 Cami's first V-show pictures: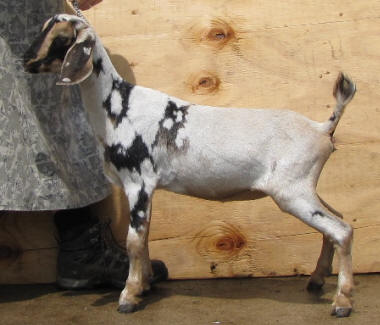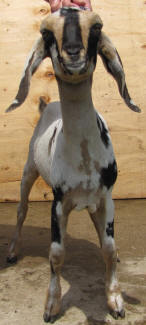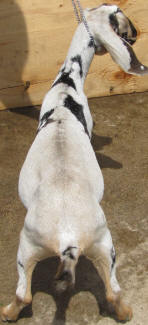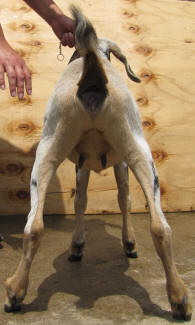 More pictures from her v-show photo shoot: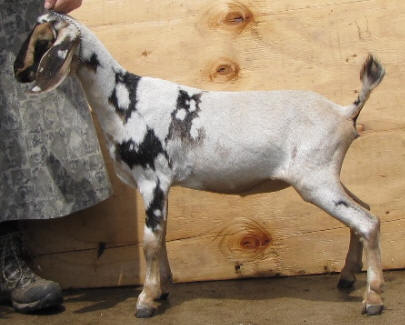 Cami's fall v-show pictures...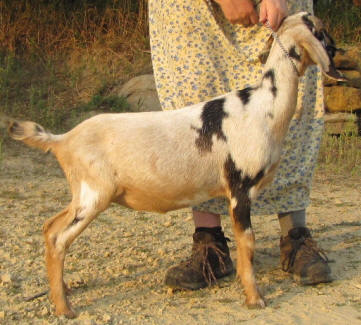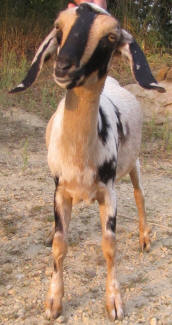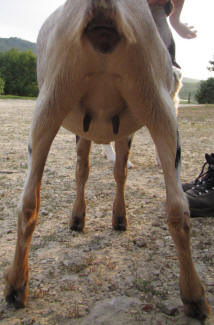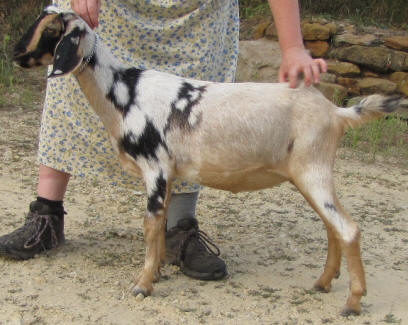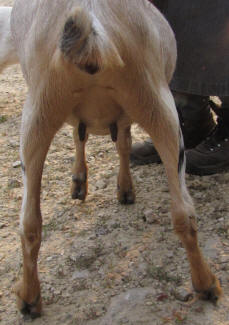 I could not be more thrilled with this girl's first freshening udder! Here are a couple of prekidding pictures: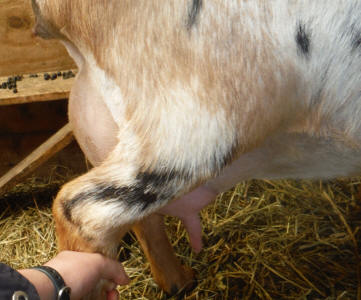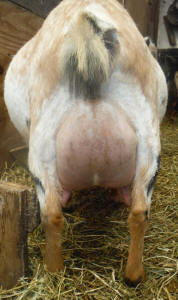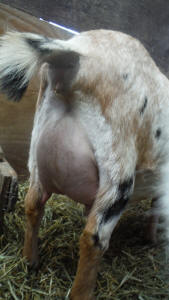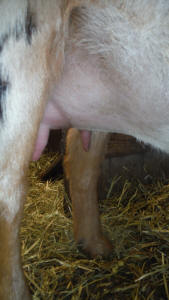 Here is her udder about a week fresh with an almost 12 hr. fill: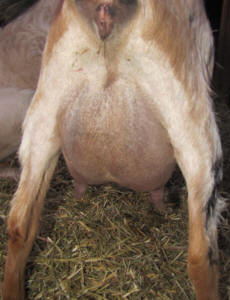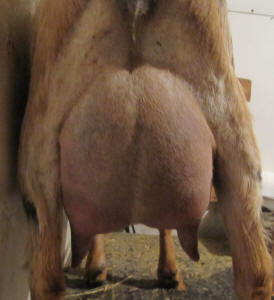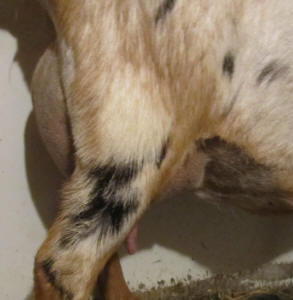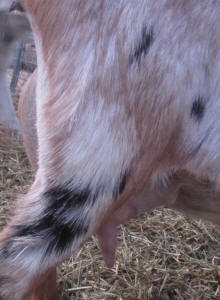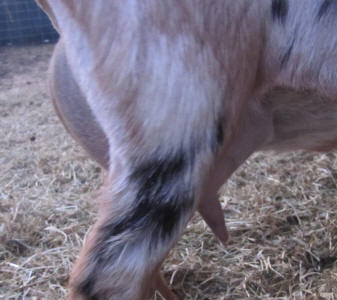 Cami's summer v-show pictures: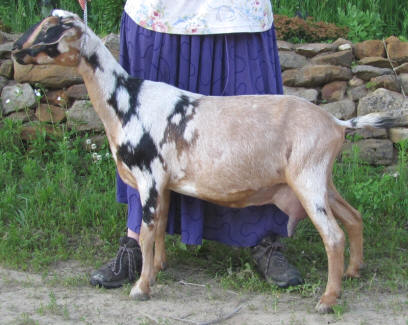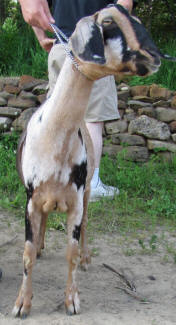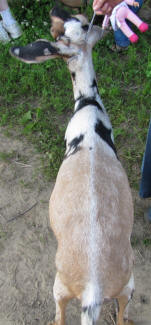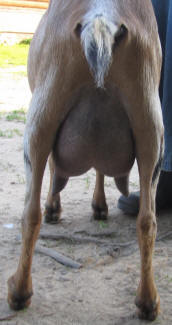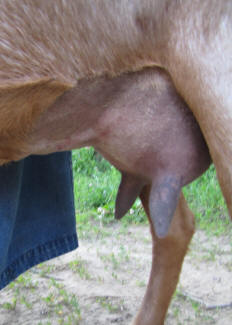 Cami's capacious udder shown here at her 2nd freshening several weeks after kidding. The far right picture is after milking showing how well she milks down.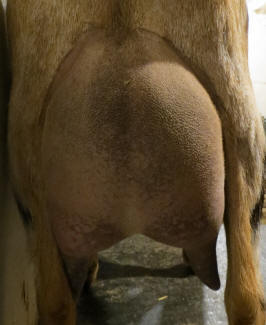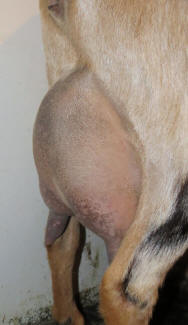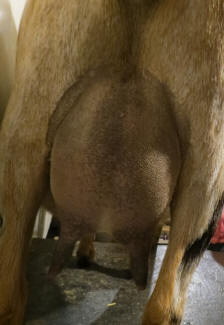 Cami at 4 years old. Summer 2017 V-show.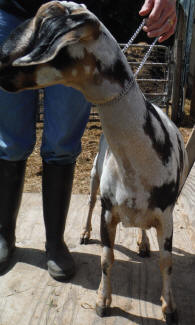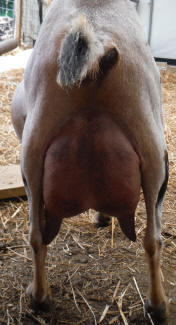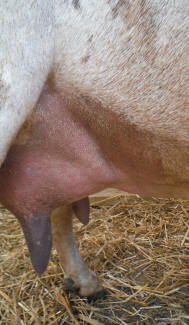 LOVE this girl!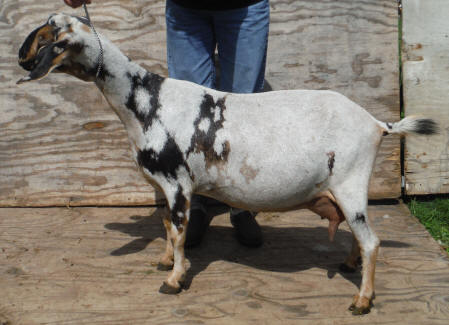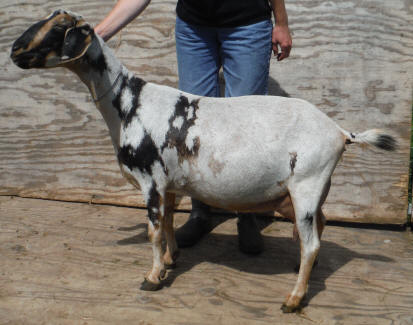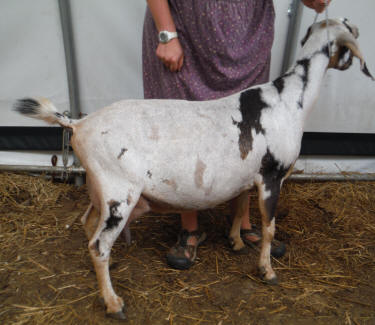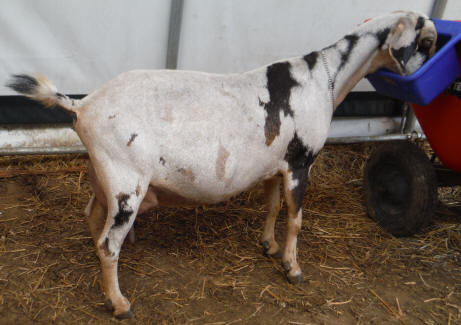 2018 udder. Picture on the right is shortly before delivering twins.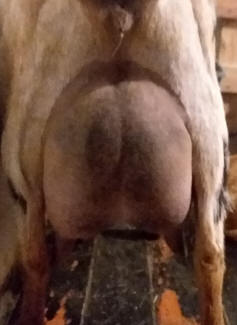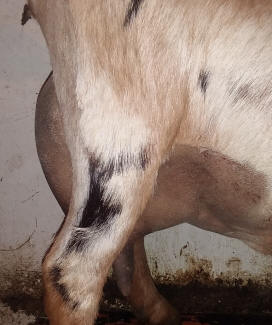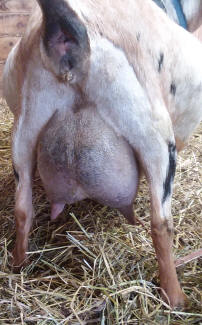 Mini Nubian Dairy Goats Wisconsin