Green Gables DT Desert Snowstorm

3rd generation - American

Sire: Mini Ranch BC Desert Thunder (2nd gen)
ss: Honey Moon Farm Bing Crosby
sd: Lone Cottonwood PM Southern Bella
Dam: Green Gables SOF Snow Camo 3*P (3rd gen.)
ds: Green Gables BF Spice of Freedom +B
dd: Green Gables USG Trillium 2*P

View extended pedigree here

DOB: 3/19/17

Percentage: 52.14/47.86 (Nubian/Nigerian)

Height:

G6S Normal by parentage

Stormy is a beautiful doe with lovely conformation, perfect breed character and a fun, colorful coat as well. Her dam, Cami has a lovely, near perfect mammary and TONS of milk. She is very easy to milk as well. Stormy's sire, Thunder, is from INCREDIBLE milking lines. His dam milked 11.7, 10.8 and 9.9#s on her milk tests! She peaked close to 16#!!! And her udder is very nice as well in spite of some mastitis damage on one side. REALLY looking forward to how Stormy freshens in 2019. Stormy has very nice conformation with correct feet and legs, a level topline, and tons of width throughout.

Paternal Granddam's udder on left (mastitis damage) and her full sister on the right

Virtual Show Record

2017 - 4th place Intermediate doeling (16 entries) - Ring 2 MDGA Summer V-Show

2017 - 6th place Intermediate doeling (16 entries) - Ring 1 MDGA Summer V-Show

Dam's udder




Stormy's relatives...

Thunder, Stormy's sire:

Thunder's dam, Bella

Bella's full sister's udder (Macy)

Thunder's sire, Bing

Cami, Stormy's dam:





Cami's Dam,

Trillium






Cami's sire, Spice

Spice & Cindy's Dam, Nutmeg
Pictures of Stormy: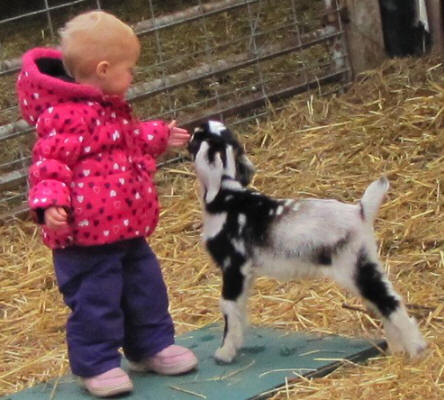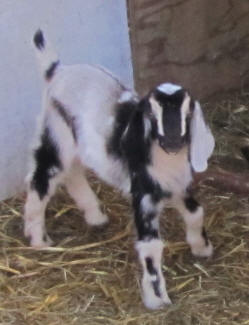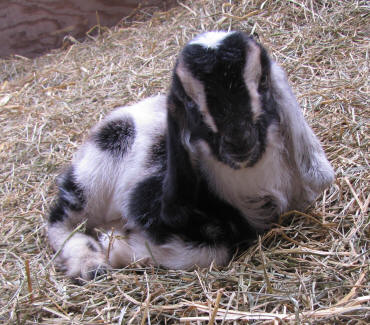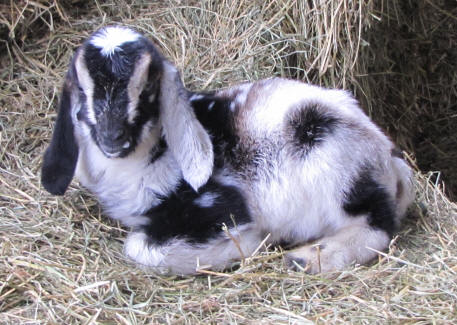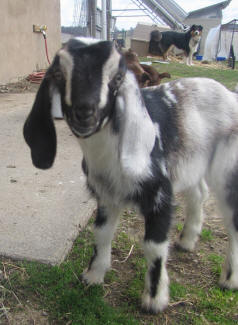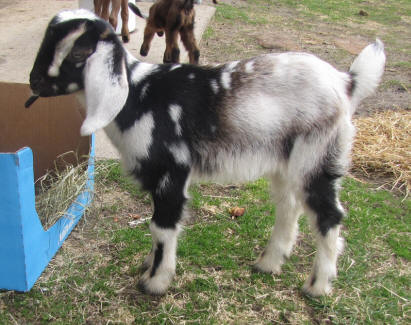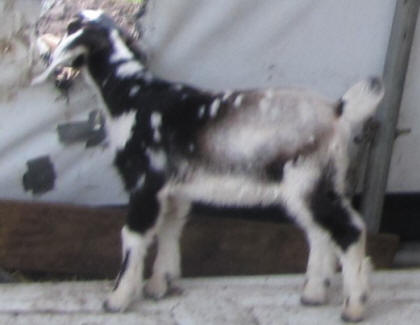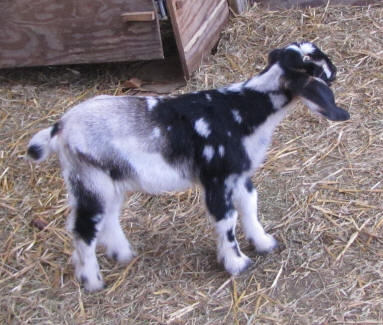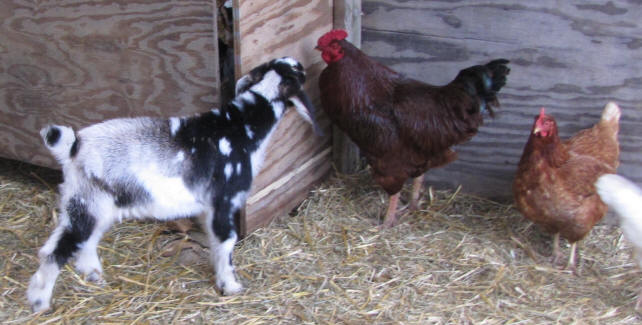 Stormy's Summer 2017 V-Show pictures. It was fun clipping her and seeing her conformation that was hiding under all that fuzz. Plus, many of her moonspots look like snowflakes which was super *cool* (pun intended).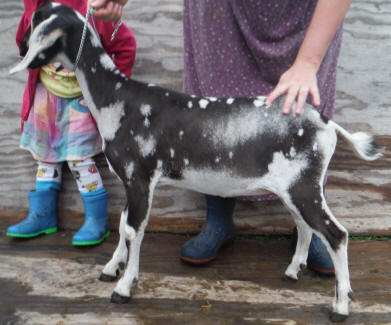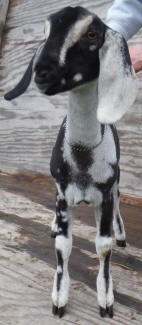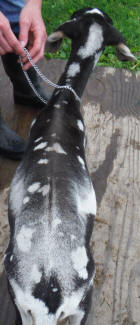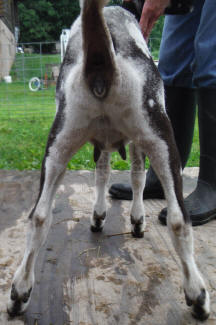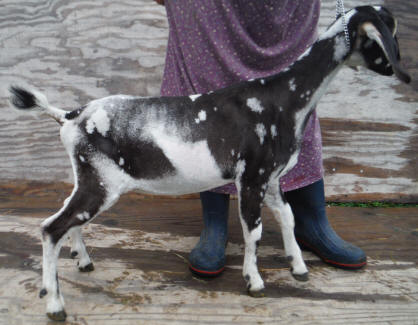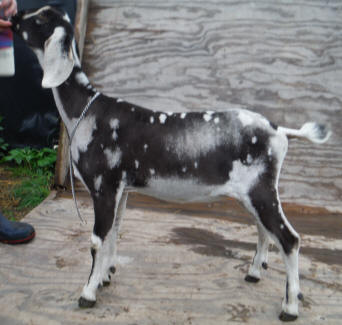 Hanging out with Nellie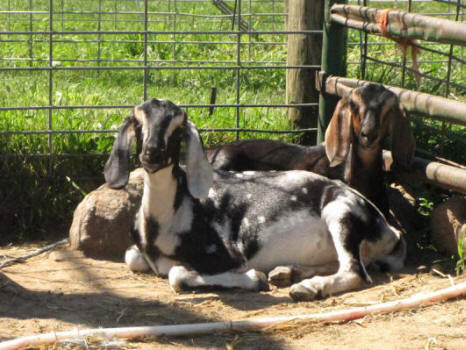 Mini Nubian Dairy Goats Wisconsin