Mini Ranch BC Desert Thunder

2nd generation - Experimental

Sire: Honey Moon Farm Bing Crosby (2nd gen EX)
ss: Honey Moon Farm Frank Sinatra (1st gen EX)
sd: Honey Moon Farm Moonsong (2nd gen EX)
Dam: Lone Cottonwood PM Southern Bella (1st gen EX)
ds: Red Lotus KD Pac-Man (ND)
dd: Black Mesa Selenium (N) (out of a Six M Galaxy buck!)

View extended pedigree here

DOB: 2/24/16

Percentage: 50/50 (Nubian/Nigerian)

Height:

G6S Normal by testing

THUNDER was purchased primarily because of his dam's amazing milk production. She is on the taller side of MiniNubians (29"), but she produces more milk than many larger full size Nubians peaking at almost 2 gallons (16#) in one day!!! She gave 10# and 11# on her milk test days. Thunder has lots of milk on his sire's side as well. Add to all that milk good conformation with strong feet and legs, excellent length of body, width and good breed character for a 2nd gen and this boy is just about everything I could want in a herdsire. His dam has a nice udder with a strong medial, well placed and sized teats and amazing capacity. Her udder has some mastitis damage on one side, so is uneven in pictures, but you can still get an idea of how nice it was.

| | | |
| --- | --- | --- |
| Dam's full sister's udder | Virtual Show Record | Dam's udder (mastitis damage on right) |

Thunder's relatives...

Thunder's sire, Bing

Bing's dam

Moonsong's dam

Bella, Thunder's dam
Pictures of Thunder:
A few days old: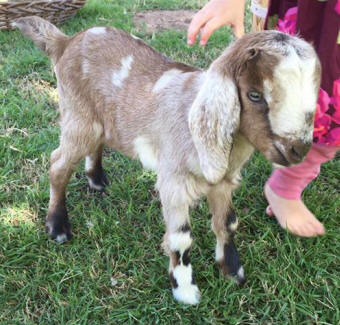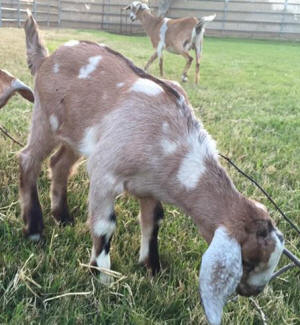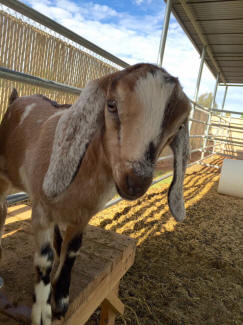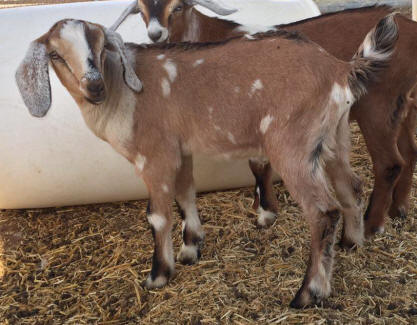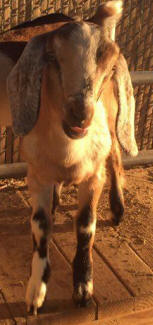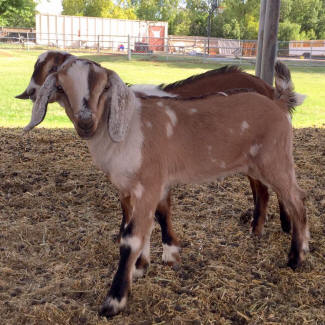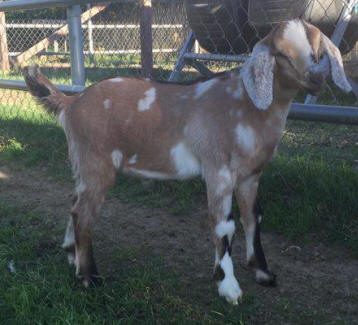 Hiking in the mountains in Wyoming: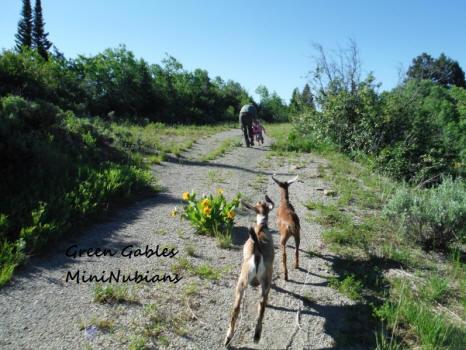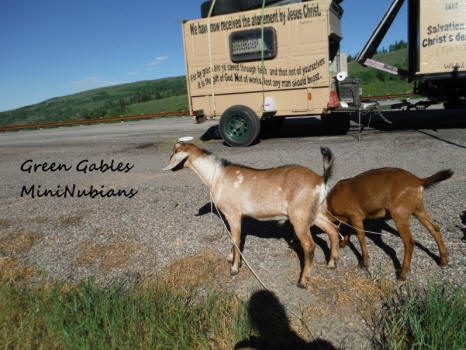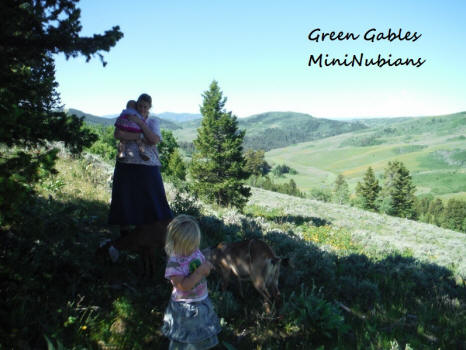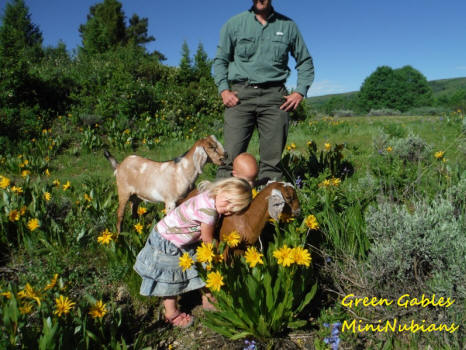 Crystal Digging in Montana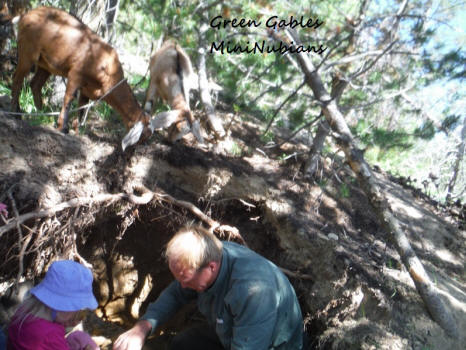 Hiking at Mount Rushmore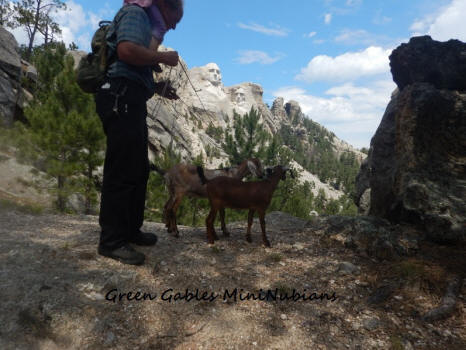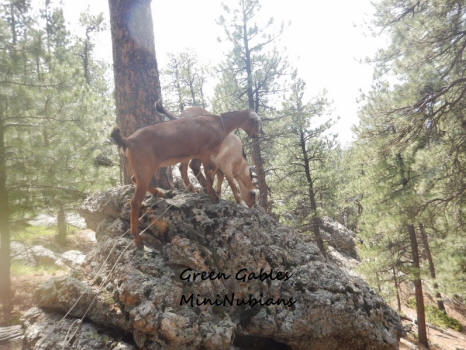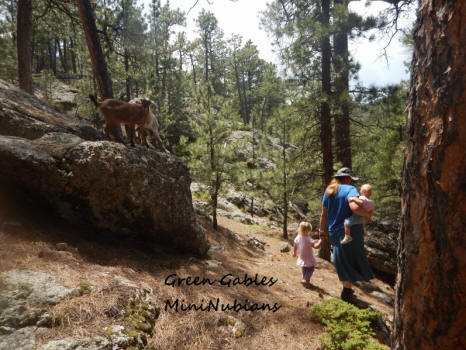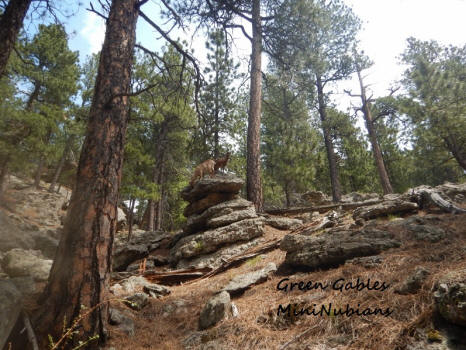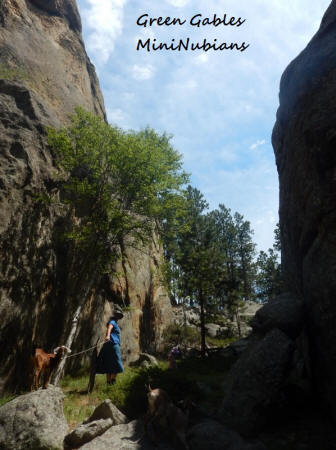 Thunder's first V-show!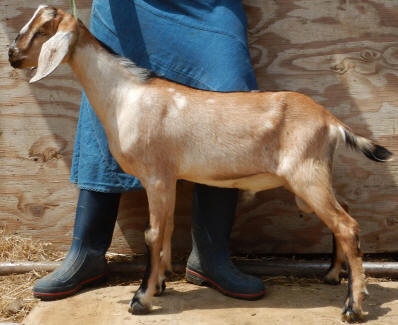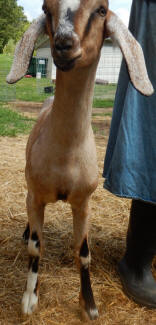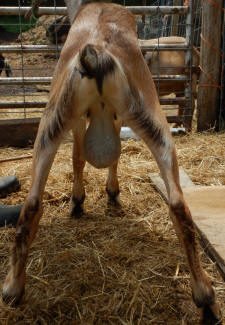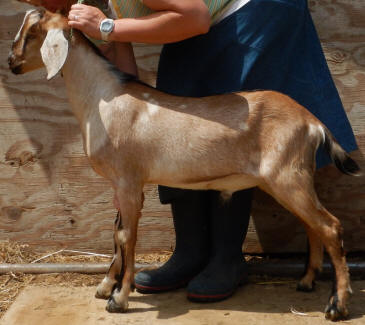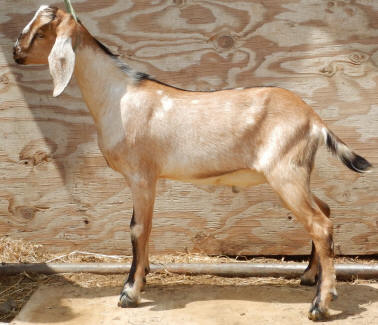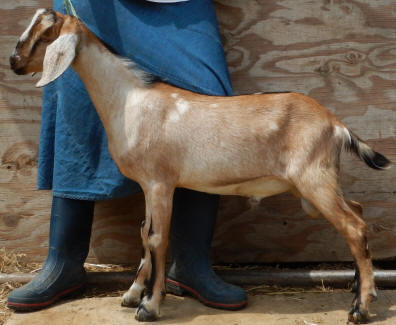 Mini Nubian Dairy Goats Wisconsin