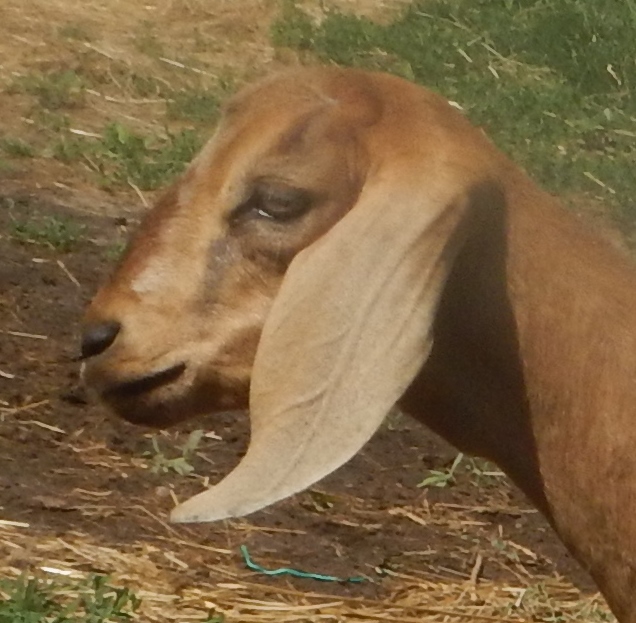 Green Gables SOF Banana Muffin

5th generation - American

Sire: Green Gables BF Spice of Freedom +B (3rd gen)
ss: VCH Beloved Freedom
sd: Green Gables EHJ Lady Nutmeg 2*P
Dam: Green Gables USG Monte Cristo 2*P (4th gen.)
ds: VMCH Echo Hill's Ulysses S. Grant +*B
dd: Green Gables CB Ivory *P

View extended pedigree here

DOB: 3/19/16

Percentage: 54.28/45.72 (Nubian/Nigerian)

Height: 22.75" (at 1yr old)

G6S Normal by parentage

NONI is one of QUAD doelings that Crissy gave us! Noni's dam is one of our family's favorites to milk - nice easy teats with lots of milk. Noni's sire is out of another family favorite to milk. So glad to have this little doeing. She is WIDE an has beautiful conformation. Her breed character is her weak point with a straight nose and a bit of control over her ears. Noni's 3/4ths sister is Cami, a VERY promising young doe that is an incredible milker with a lovely udder. Noni's coloring is also very fun - her coat as a newborn was an interesting chocolate with a golden hue to it. As she matured, we learned that most of her body is covered in a giant moonspot and the chocolate is a creamy white underneath! It has been very interesting to watch her color change as she matures.

Below is her baby picture and then her yearling picture clipped. Hard to believe the change!!!

Udder of 3/4 sister, Cami

Virtual Show Record

2017 - 3rd place behind Blossom who took RsCH - Ring 1 MDGA Summer V-Show

2017 - 9th place Yearling (21 entries!) - Ring 2 Summer V-show

Dam's udder





Nana's relatives...


Nana's 3/4 sister, Cami - same sire and dam's are paternal half sisters

Pictures of Nana: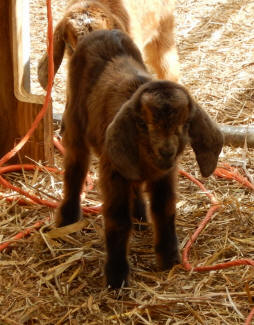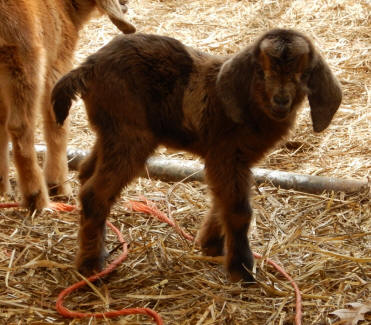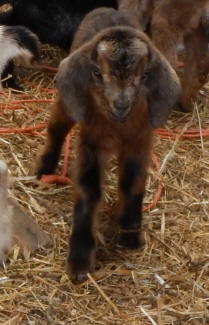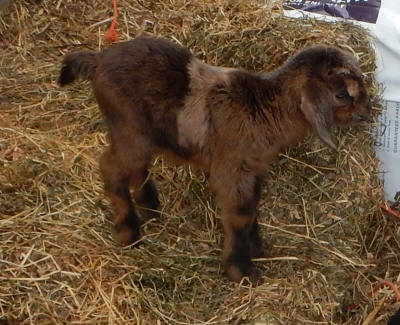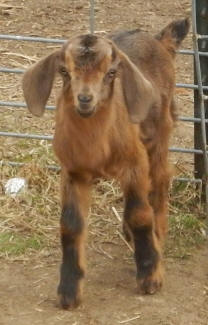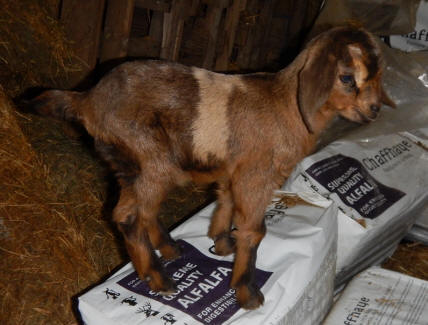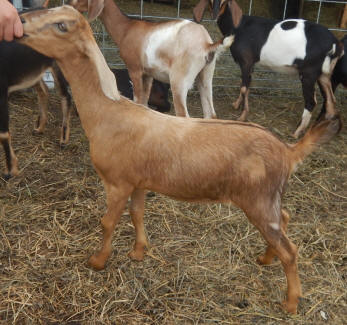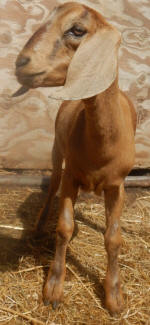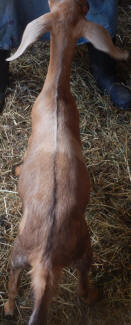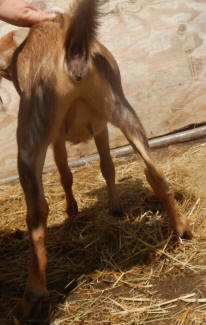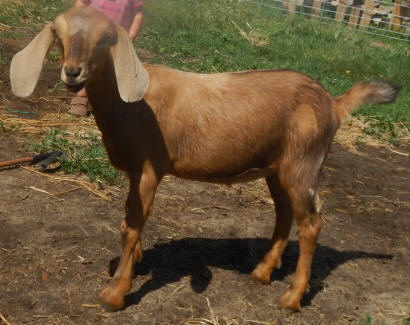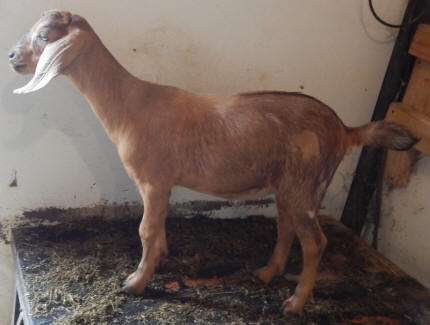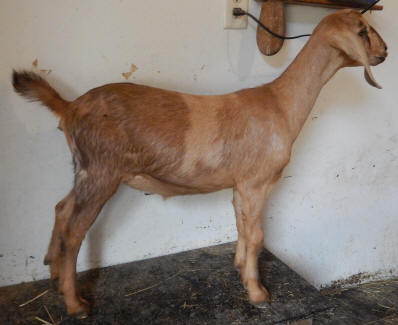 Nani's sweet face: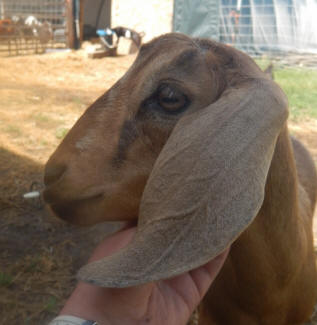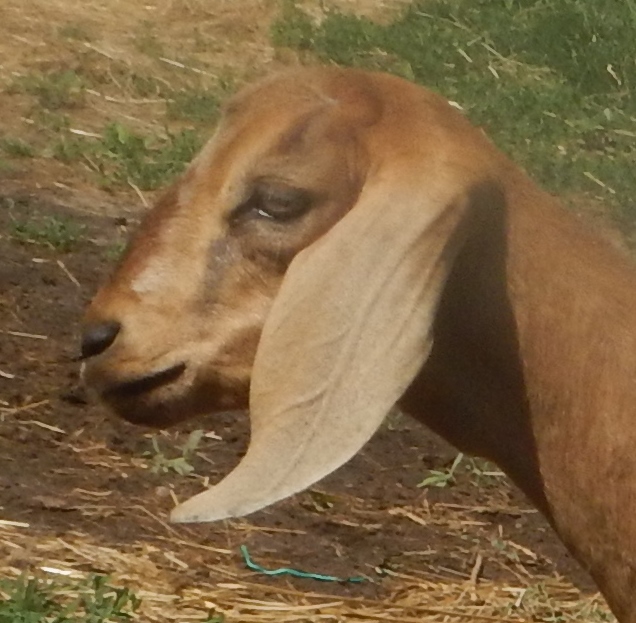 Now that she is 5 months old and has shed out all her baby coat, you can see her color. I've never seen quite this much color change in a kid!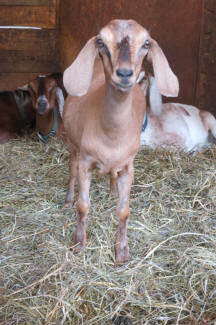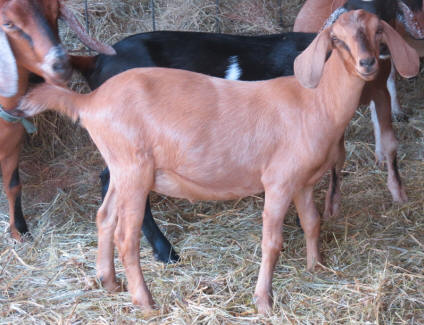 Noni's 2017 Vshow pictures as a dry yearling. I can't get over this girl's color changes...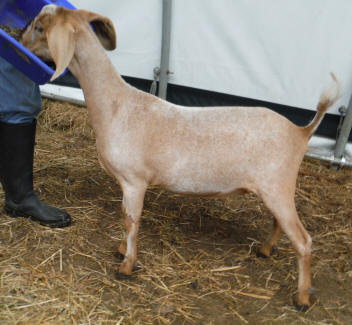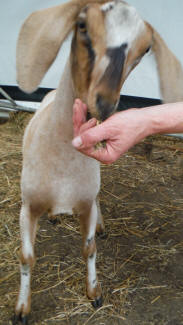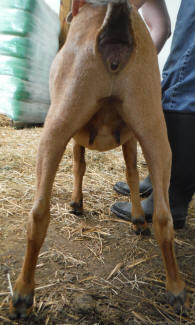 Mini Nubian Dairy Goats Wisconsin