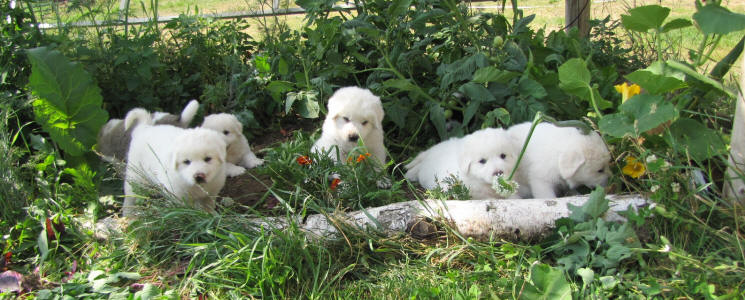 All Puppies are sold! THANK YOU!
Pups are priced at $400. Click here to contact us about purchasing a puppy.
All puppies will be raised with goats and free range chickens. They will also be introduced to rabbits and horses. And of course the barn cats. They will be trained by their working parents and the goats (our does proved to be wonderful with the pups last year, knowing just how much to correct them when they misbehaved).
We are raising the puppies with the Natural Rearing methods as laid out by Juliette de Bairicelli Levy (wonderful herbalist and author of many books including The Herbal Handbook for Farm and Stable). Puppies are fed a raw, natural diet. Their dam is also fed on this diet. Purchasers of pups can feed whatever feed they choose, of course, but we will provide complete info on their current diet so you can continue it if you would like. Our puppies are extremely healthy and strong. Pups have been switched to Diamond Natural Puppy food to make the transition to their new homes easier.
Contact us today to reserve your puppy!
---
Mo (sold) and one of the female pups: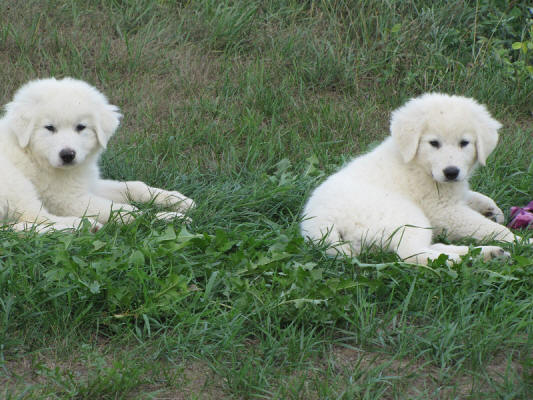 Pups and kids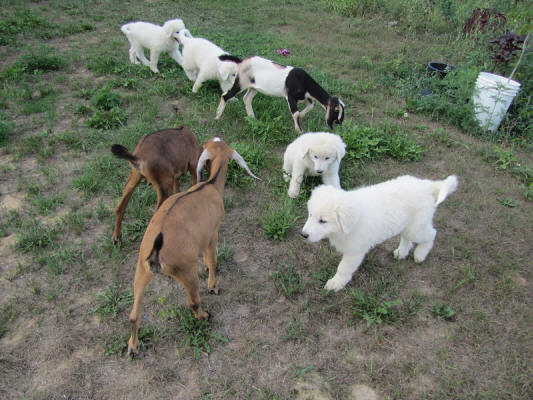 Sold female #2: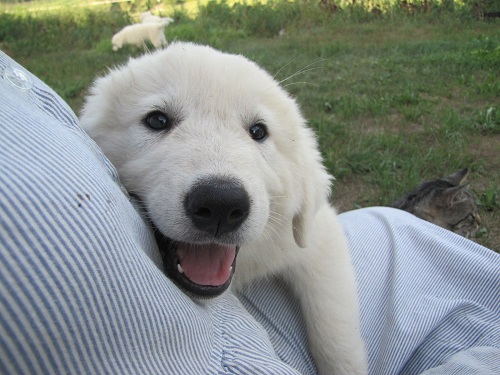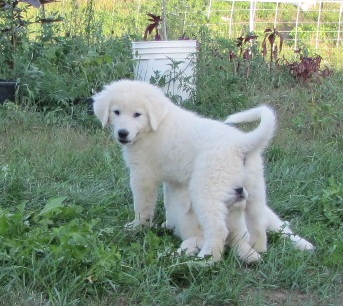 Dolly, female (sold)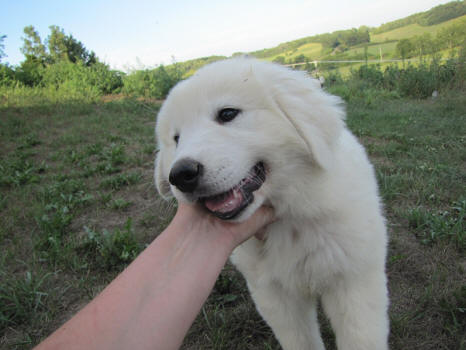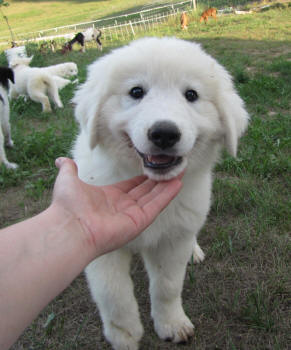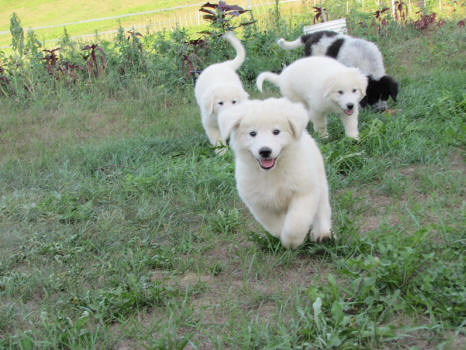 Freckles, male. He was trying to decide if glasses would help him with his job. He decided it's easier without.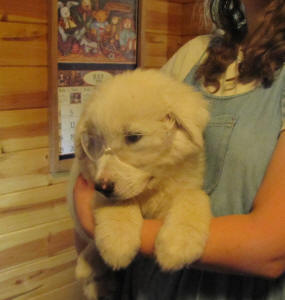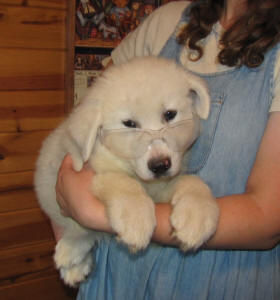 Nikolas, male: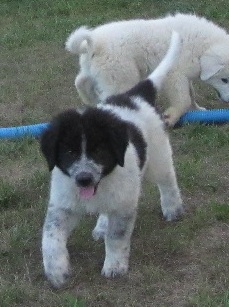 Gryphone, sold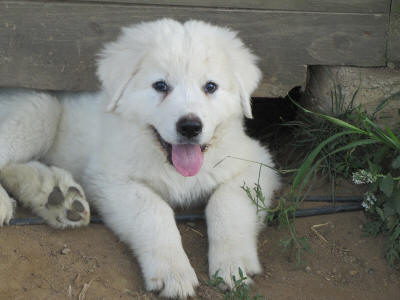 ---
Nikolas (sold male)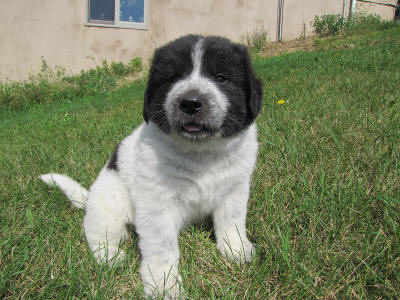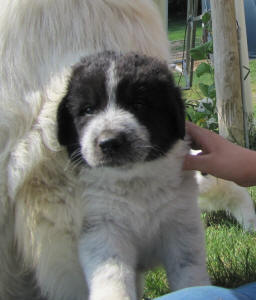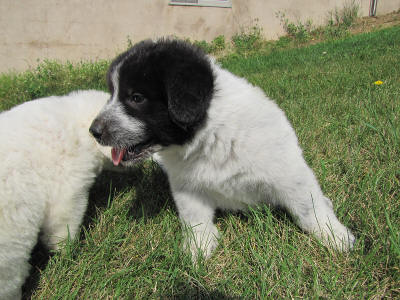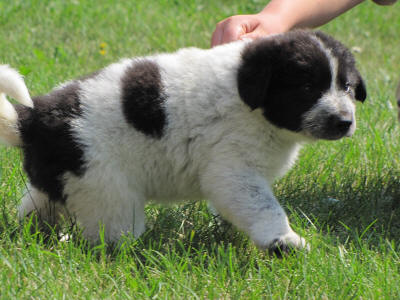 Dolly (female)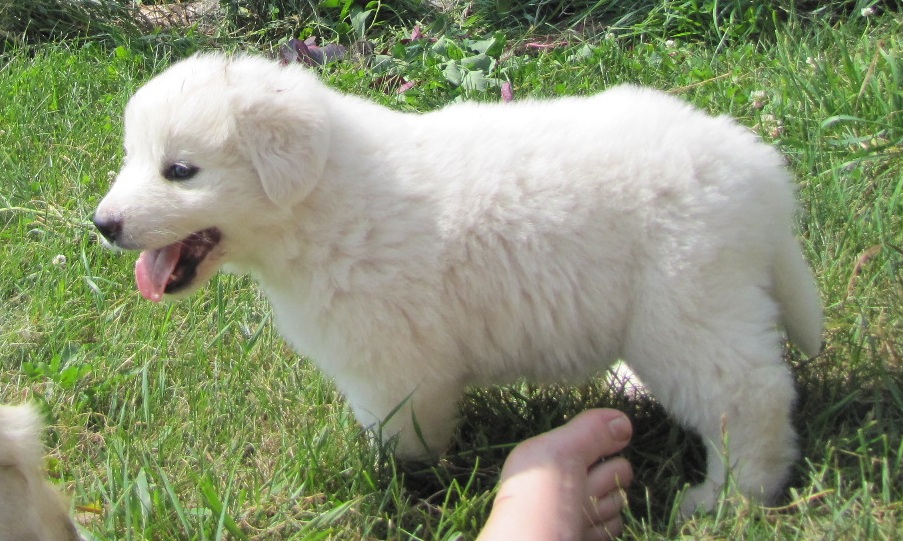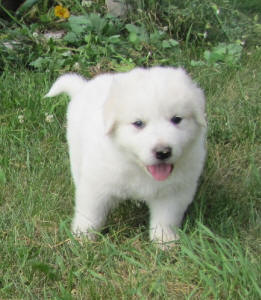 Female 2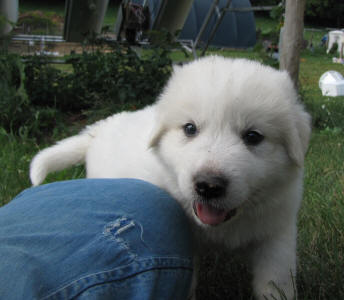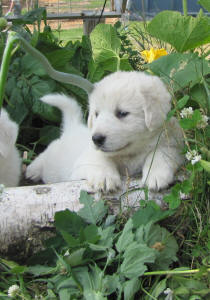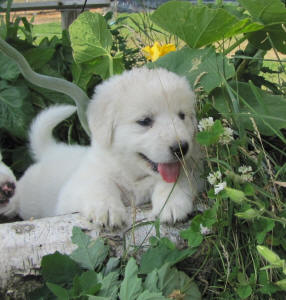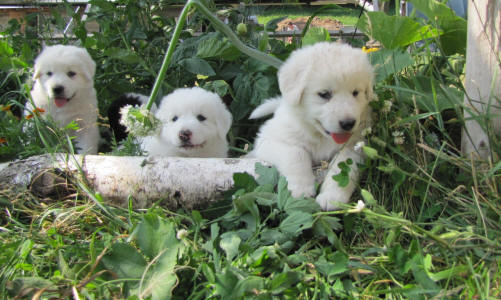 Freckles (sold male)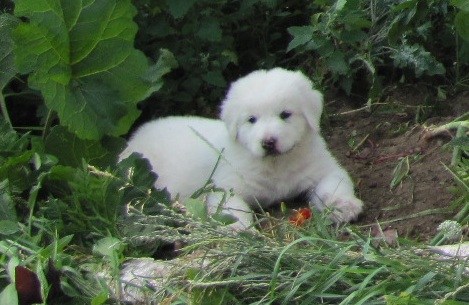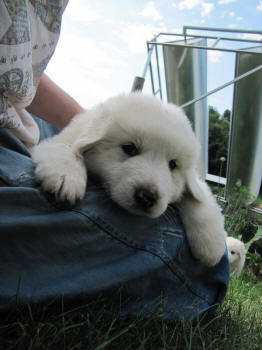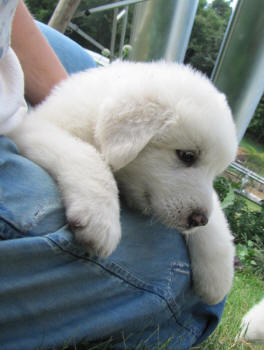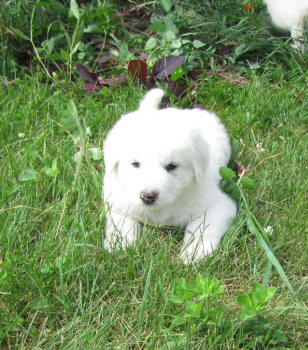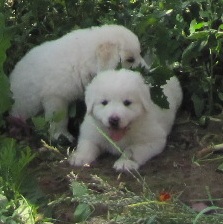 'Gryphone' (sold)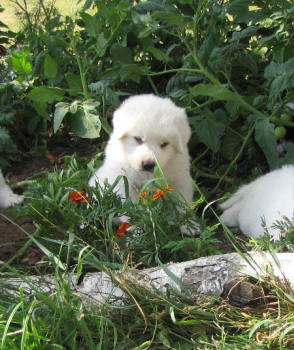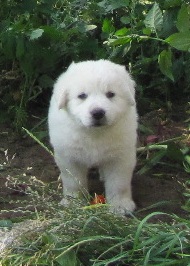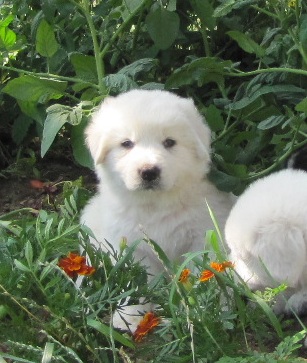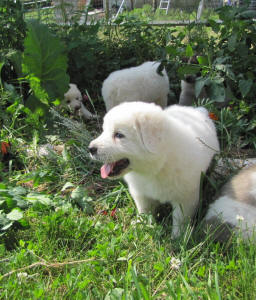 Badger marked male (sold)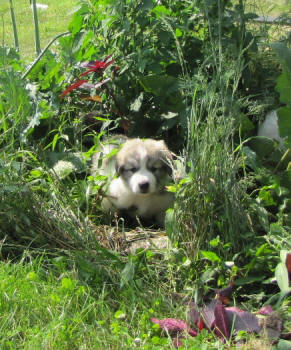 Mo (sold)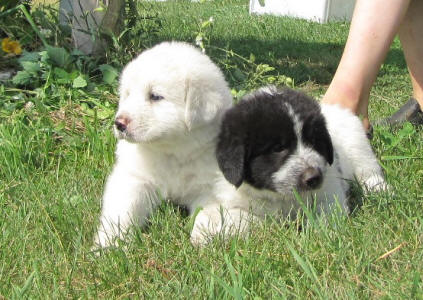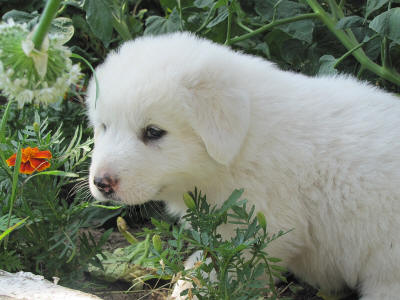 Max (sold)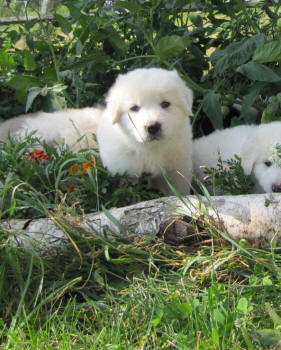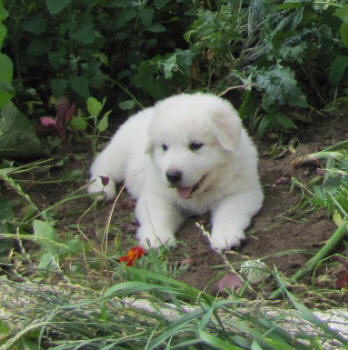 More cute puppy pictures: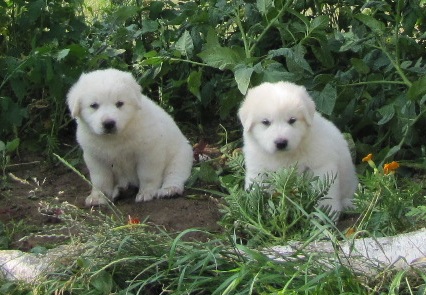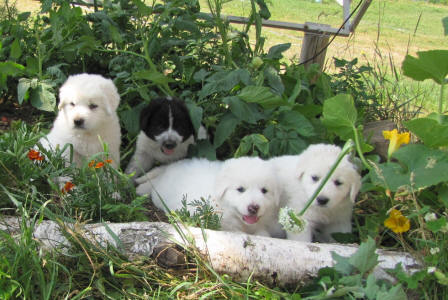 "PLEEEEASE play with me!!!"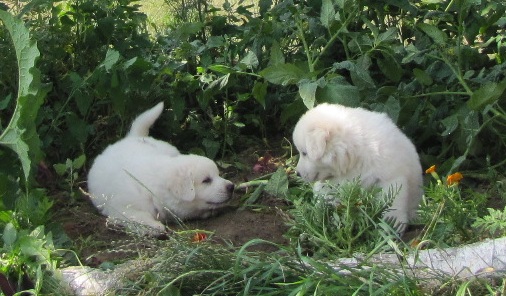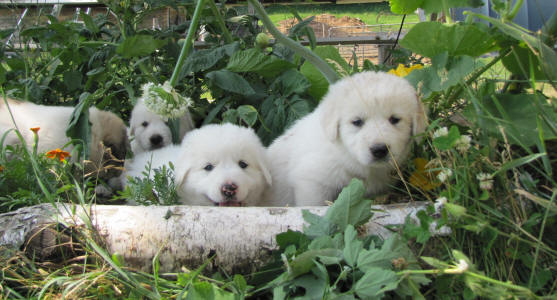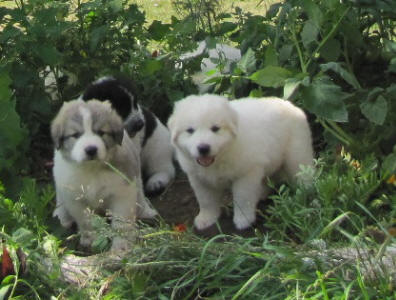 "Thanks for visiting, come back soon!"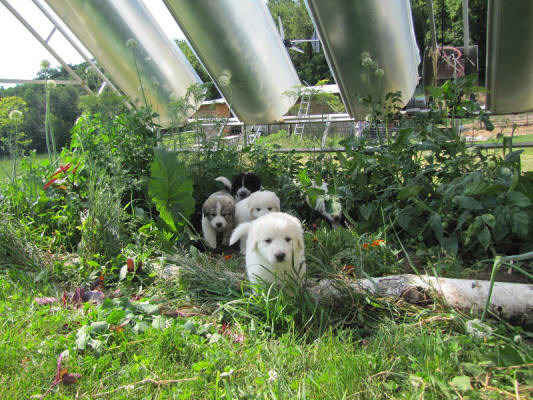 ---
4weeks old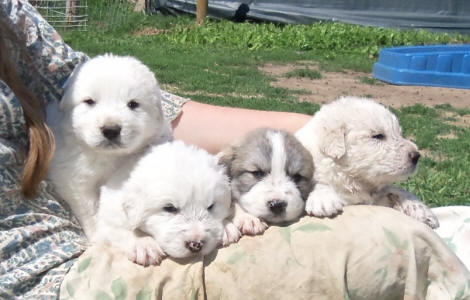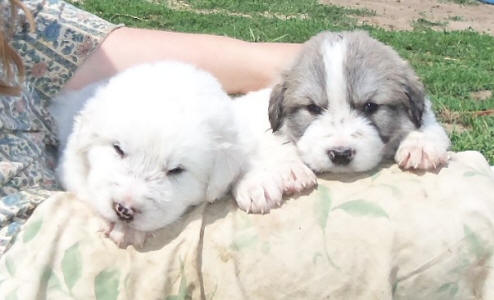 The girls: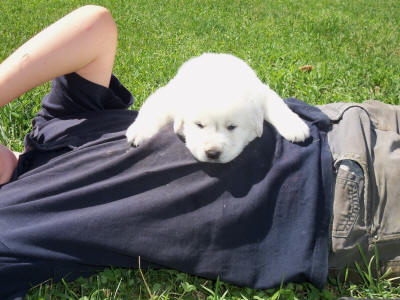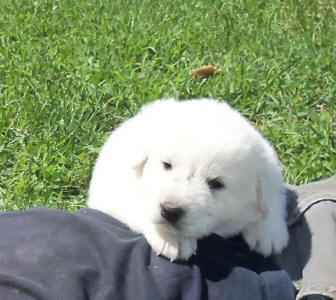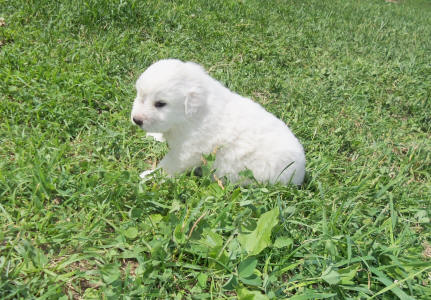 Three of the all white males: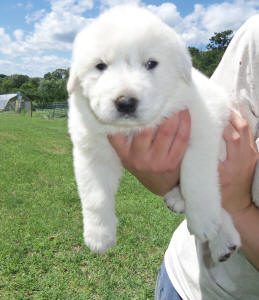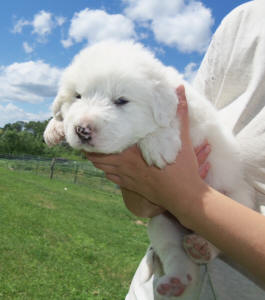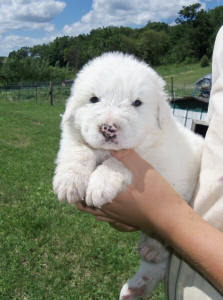 The badger marked boy - they were SOOOO muddy when I went to take their pictures, so we had to wash them off a bit. This little guy didn't seem too impressed with the idea!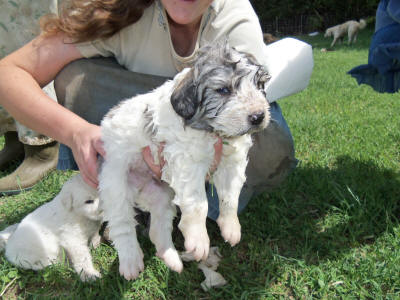 ---
Pictures of the 2012 litter at 2 weeks old - just opened their eyes:
All White Male (A)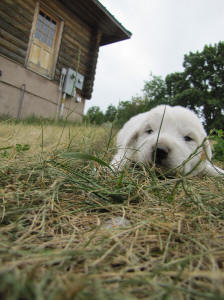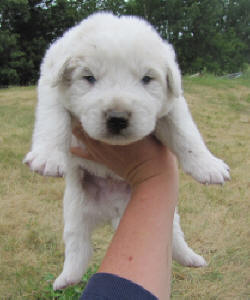 All White Male (B)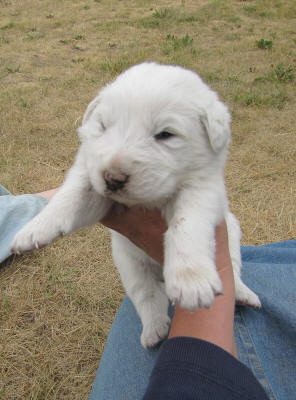 All White Male (C)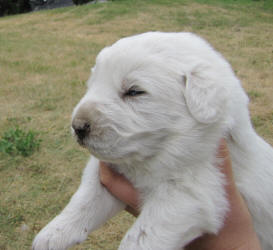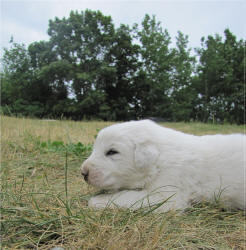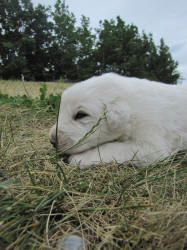 All White Male (D)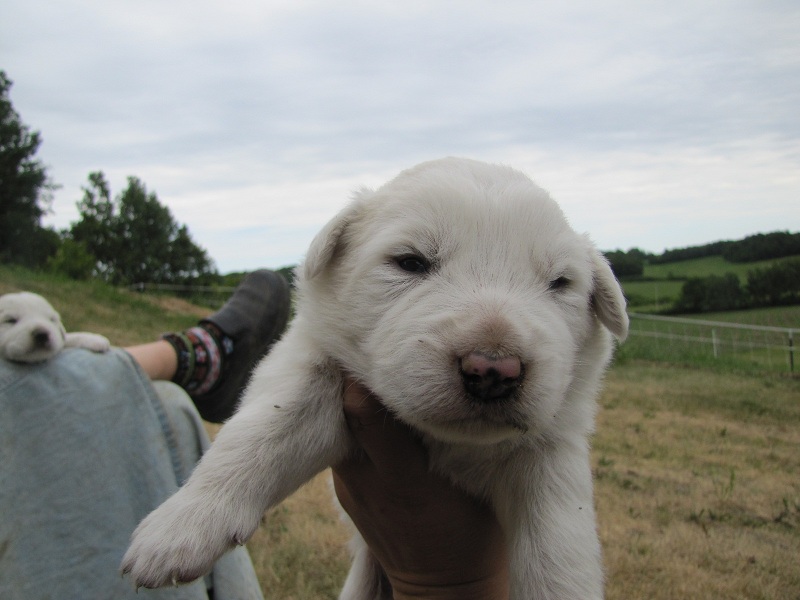 All White Female (E)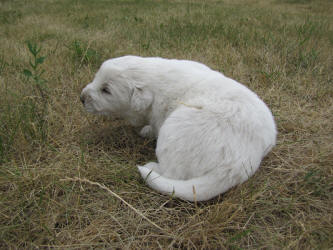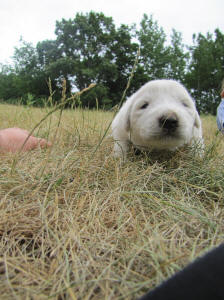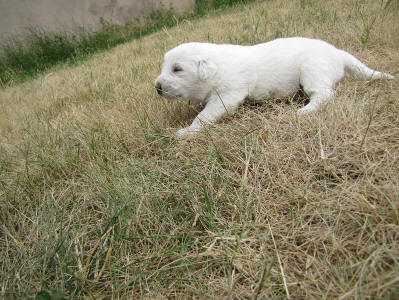 All White Female (F)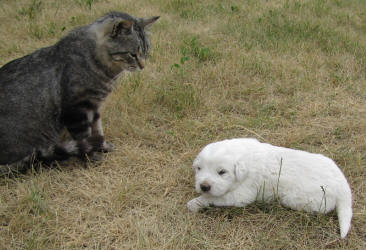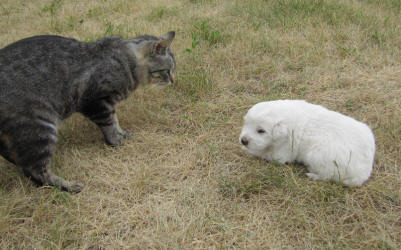 Black Marked Male (G)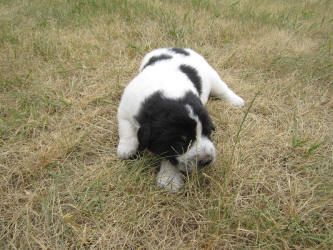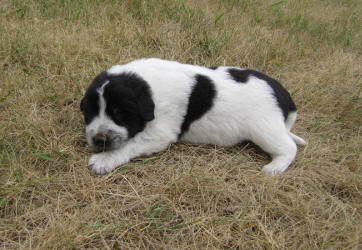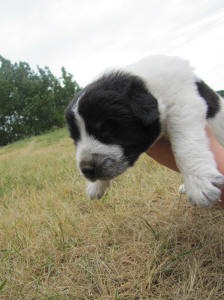 Badger Marked Male (H)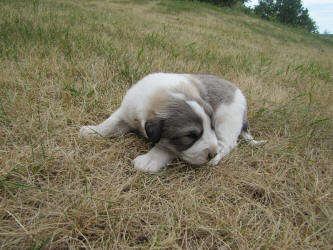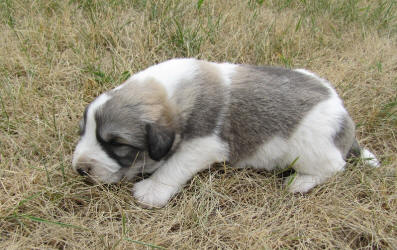 Contact us today to reserve your puppy! (only 4 left!)
---
See some of our 2011 litter with their animals (click to see full size):
See more pictures (and video) of the 2011 litter here.