Green Gables GS Marigold

4th generation - American

Sire: Echo Hill's DO Goldstone (5th gen)
ss: Echo Hill's Dominator (5th gen)
sd: Echo Hill's Black Opal 2*P (4th gen)
Dam: Green Gables USG Trillium 2*P (3rd gen)
ds: VMCH Echo Hill's Ulysses S. Grant +*B (4th gen)
dd: Country Dreams Rosebud 1*P (2nd gen)

View extended pedigree

DOB: 3/1/15

Percentage: 50/50 (Nubian/Nigerian)

Height: 25.5" (at 2yrs)

G6S Normal by parentage

I sold both Trillium's 2014 doelings out of Goldstone and I SO regretted it, so I decided to repeat the breeding and hope for doelings. And I got them! Marigold has lovely conformation from both parents, a strong milk background from both parents and an absolutely heart stealing face! She got her sire's lovely breed character and is just over all plain stunning. Her dam is one of our best milkers even though she is one of the shortest does. She has a socked on, super well attached udder. At 9 yeras old she is milking a strong 7#/day (and she's only 24"tall!) with an udder that is still very well attached. Marigold's maternal half sister, Cami, kidded for the first time in 2015 and has the very best first freshening udder I have ever seen. Marigold freshened as a yearling with a gorgeous single doeling and an udder that is very capacious, soft and correct with long, very easy to milk teats. I would like to see stronger attachments on her udder. We are retaining her daughter, Blossom who is sired by Freddy. We are also retaining Honeysuckle, her 2017 doeling out of Honey Pot.

Marigold's ff udder

Virtual Show Record

2015 - 1st place Intermediate doeling (class of 7) - Ring 1 MDGA Summer V-show

2015 - 2nd place Intermediate doeling (class of 7) -Ring 2 MDGA Summer V-show

Dam's udder

Marigold's relatives...

Goldstone, Marigold's sire

Trillium, Marigold's dam


Opal, Goldstone's dam


Dominator, Goldstone's sire


Trillium's dam, Rosebud

Trillium's sire, Grant

Cami's udder (Maternal half sister)
Pictures of Marigold: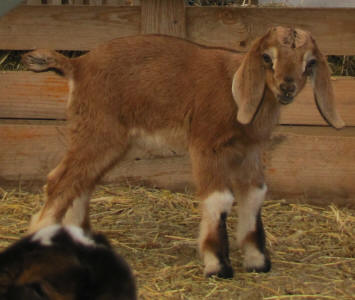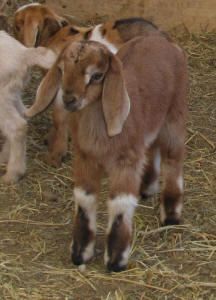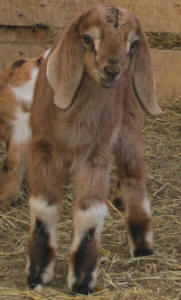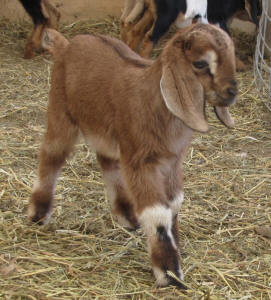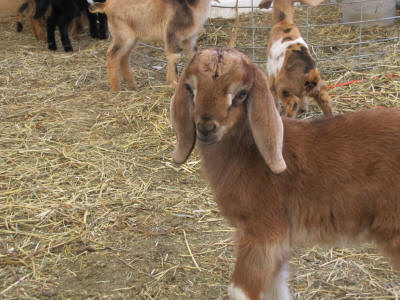 Marigold and her twin sister, Goldenrod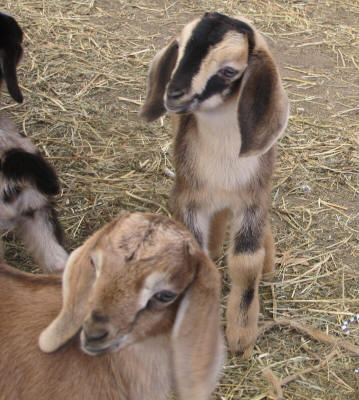 Marigold's Summer 2015 v-show pictures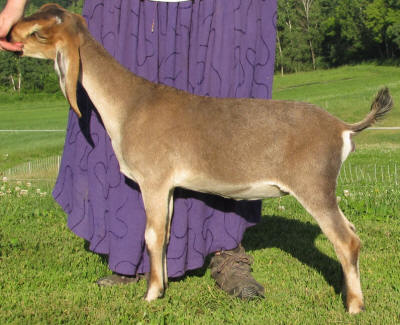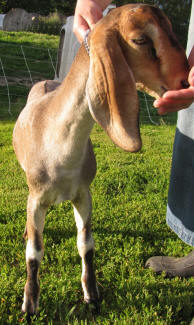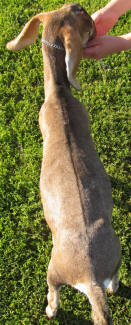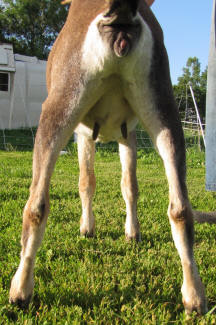 More from the summer of 2015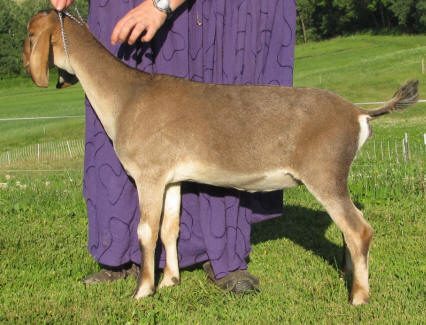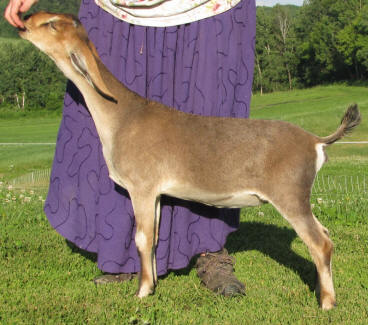 Marigold's beautiful first freshening udder as a yearling. LOVE the length of teat and ease of milking on this girl!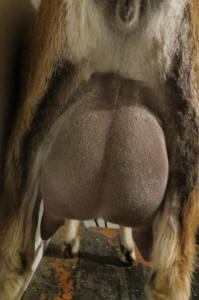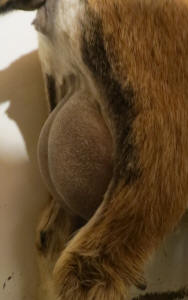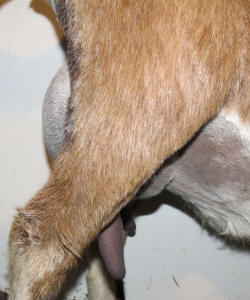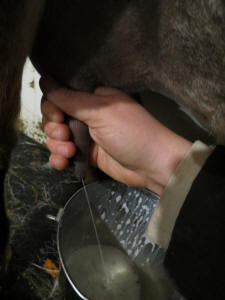 Marigold toward the end of her lactation (fall v-show pictures)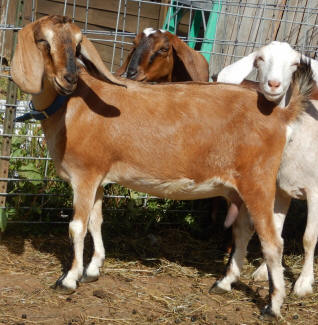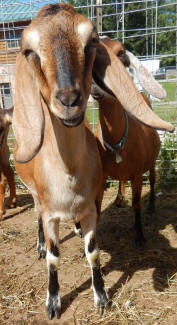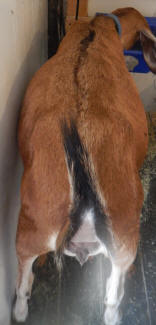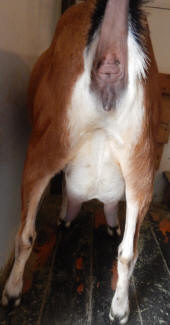 2nd freshening udder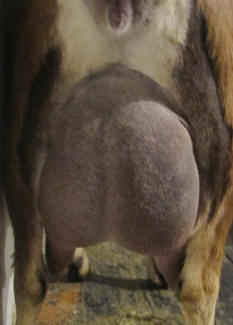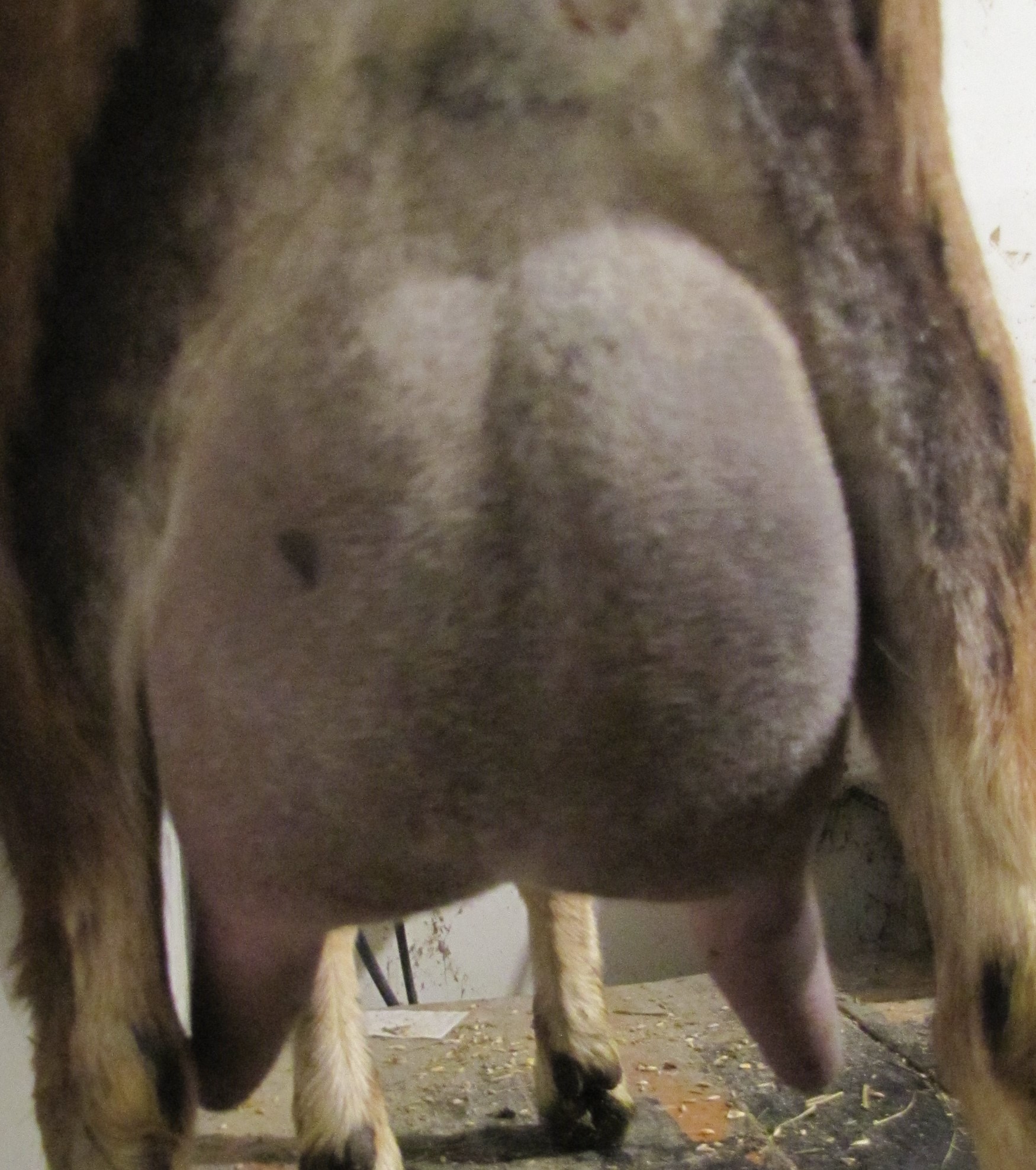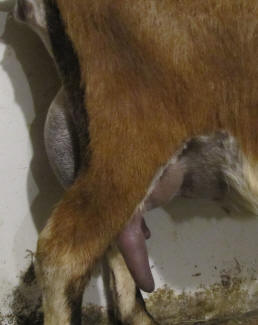 Mini Nubian Dairy Goats Wisconsin