Green Gables HP Honeysuckle

1st generation - Experimental

Sire: Karmic Acres PR Honey Pot (Nigerian)
ss: Helderberg TB Pacific Rush
sd: Kaapio Acres MH Honeysuckle 1*M
Dam: Green Gables GS Marigold (4th gen)
ds: Echo Hill's DO Goldstone (5th gen)
dd: Green Gables USG Trillium 2*P (3rd gen)

View extended pedigree here

DOB: 3/17/17

Percentage: 25/75 (Nubian/Nigerian)

Height:

G6S Normal by parentage

We are very excited to retain this little doeling out of the Nigerian buck we brought in last year. Honey Pot brings extremely heavy milking Nigerian lines to our MiniNubians. Honeysuckle's dam, Marigold, has stellar conformation and extreme breed character. Her teats are very long, so hopefully Honeysuckle will take after her dam rather than the typical Nigerian teats. Being 75% Nigerian, Honeysuckle has wild flyaway airplane ears that are SUPER cute. She is so extremely friendly that it is almost impossible to get a good picture of her without help as she is always underfoot. Really looking forward to watching her mature and seeing how her udder turns out.

| | | |
| --- | --- | --- |
| Dam's ff udder | Virtual Show Record | |




Honeysuckle's relatives...
Pictures of Honeysuckle: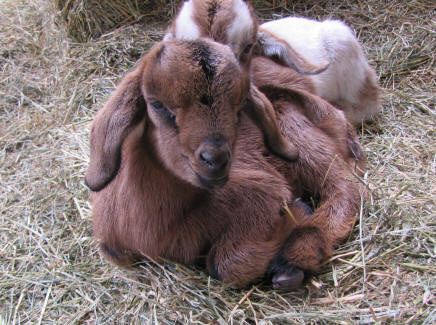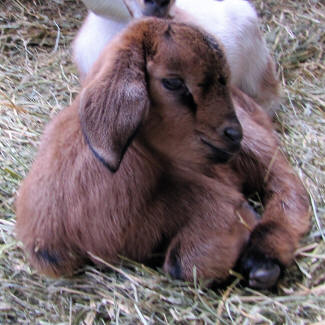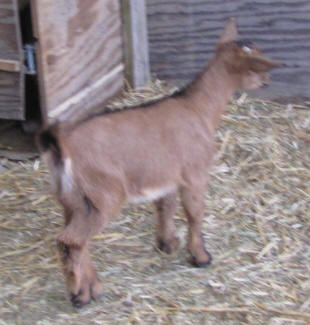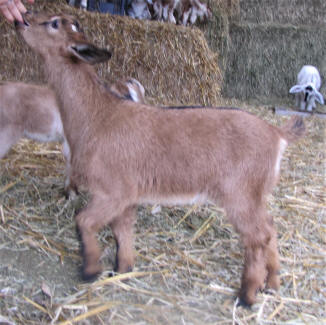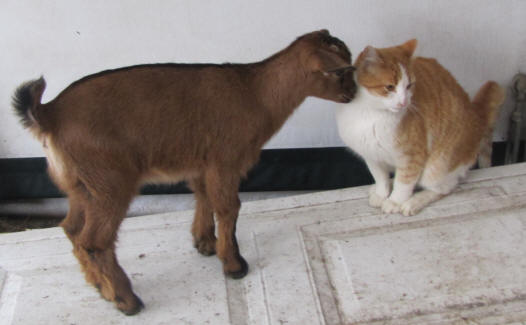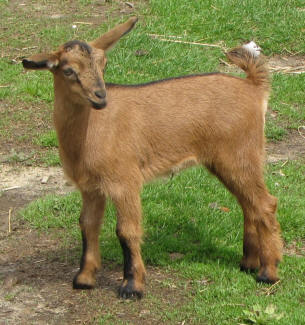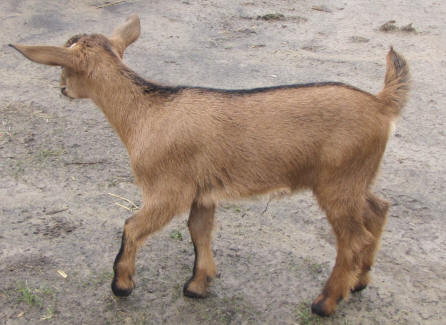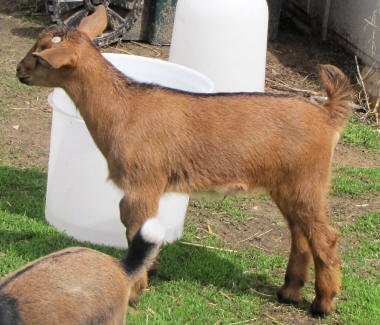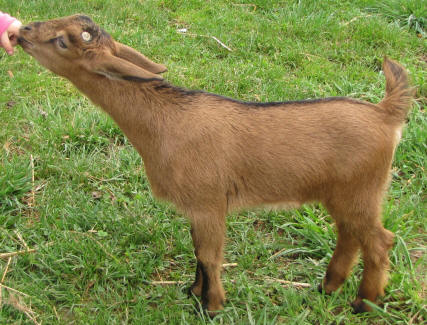 Mini Nubian Dairy Goats Wisconsin