Green Gables SS Hershey's Bliss *P

3rd generation - American

Sire: +B Echo Hill's Shining Star (4th gen)
ss: FMCH Rainbow Meadow's Charlie Brown
sd: Hidden Creek's Sierra Wind
Dam: Green Gables CB Zephyr (2nd gen)
ds: Country Dreams Charlie Brown
dd: Green Gables HDH Windy Night

Click here for extended pedigree

DOB: 3/31/09

Percentage: 56.25/43.75 (Nubian/Nigerian)

Height: 26.5" (at 8 years old)

G6S Normal by testing

BLISS is a super sweet chocolate doe. She has nice breed character with a roman nose and fully pendulous ears. Bliss has very correct conformation with strong feet and legs, good body capacity, a nice topline and is very dairy. Unfortunately she had some health issues as a yearling and didn't take, so we had to wait until she was 3 to see her udder, but WOW it sure was worth the wait! Her udder is super well shaped with long, easy to milk teats and tons of capacity. The attachments are excellent and she milks well. Her first freshening, she was giving over 6 lbs a day at less than 2 weeks fresh! Because her udder is the same color as her body, and it is so snugly attached, we have had a very difficult time getting good pictures of it. She has continued the good milking trend and has also given us many gorgeous kids - she even had quints in 2015.

Bliss's udder

Virtual Show Record

2017 - RESERVE CHAMPION & 1st place aged doe - Ring 2 MDGA Summer V-Show

2017 - 2nd place aged doe - Ring 1 MDGA Summer V-Show

2013 - 3rd place 4 yr old milker - Ring 2 MDGA Fall V-Show

2013 - 5th place 4 yr old milker - Ring 1 MDGA Fall V-Show

2012 - 2nd place 3yr old - Ring 1, 2 & 3 MDGA Summer V-show

Bliss's udder

MDGA Milk Records:

Year

Age at

Freshening

(yr-mo)

Days in

Test

Total

Milk

in test

Ave

Butterfat%

Total

Butterfat

in test

Ave

Protein%

Total

Protein

in test

Comments
2017
7-11
294
1100#
5.1%
56
3.8%
42
8yrs old, earned star in BF
2012
3-00 (ff)
216
820#
-
-
-
-
BARN RECORDS
2012
3-00 (ff)
One day test
4.4#
5.25
-
3.30%
-
54 total points - Earned Milk Star!

Click on the pictures below to see Bliss's kids

---

Bliss's relatives...
---
Pictures of Bliss...
As a newborn: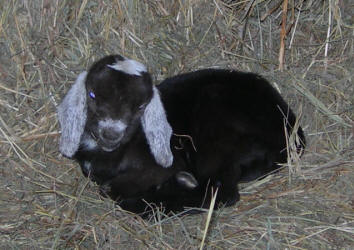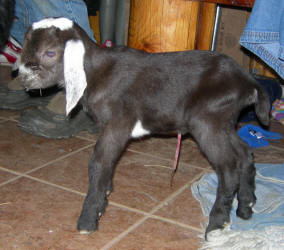 At about 2 months old: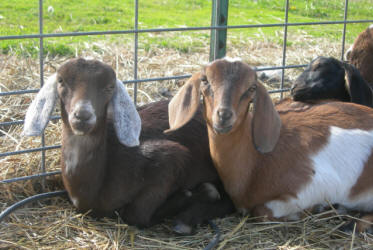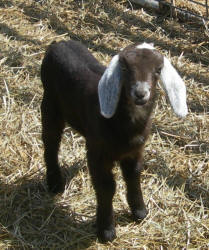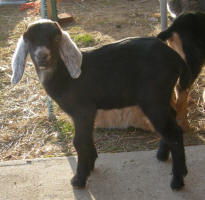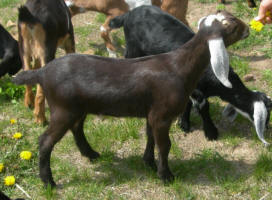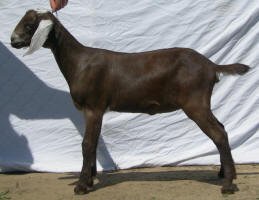 Summer '09 V-Show pictures (unclipped):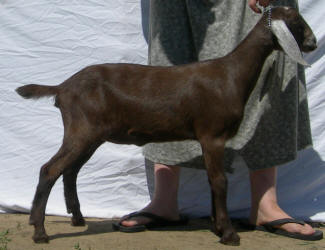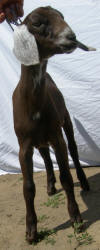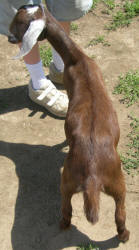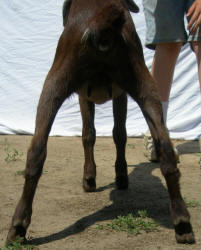 Fall '09 v-show pictures (unclipped). Yes, the sun has bleached her coat quite a bit! She is still dark brown underneath though.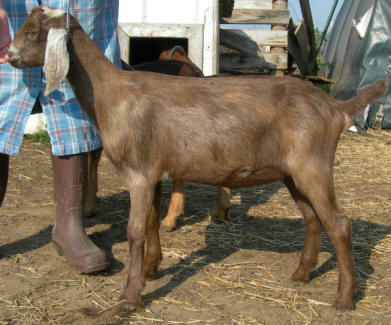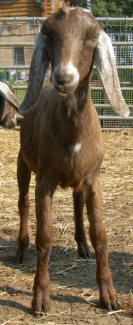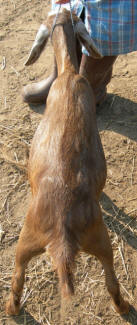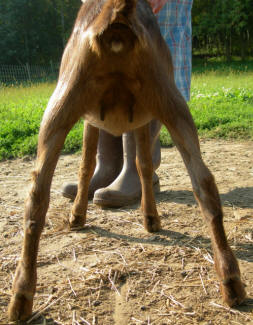 Bliss's first freshening udder - only 4 days after kidding with only 8 hours of milk...
I'm REALLY happy with her udder!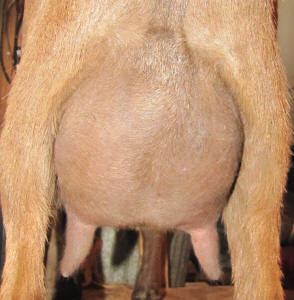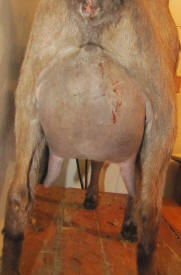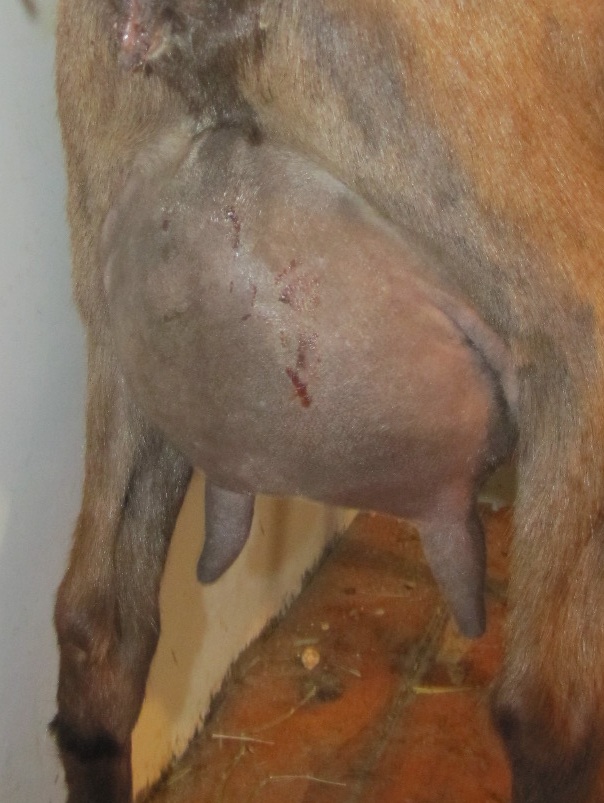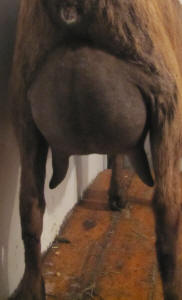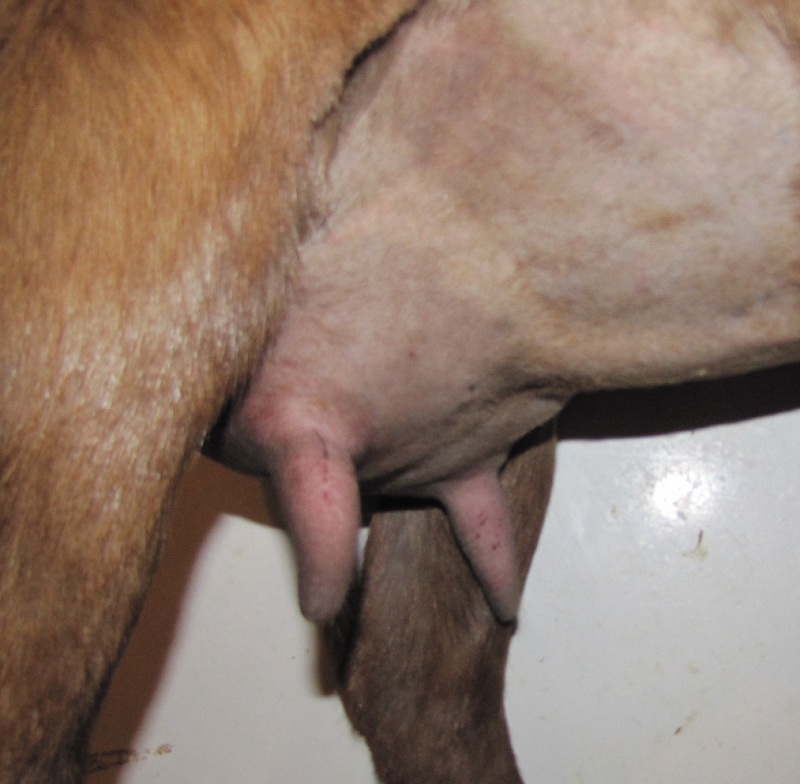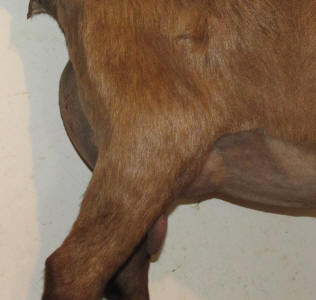 Bliss Summer 2012 V-Show pictures. 3 years old, 1st freshening...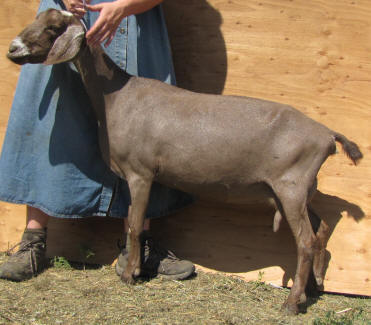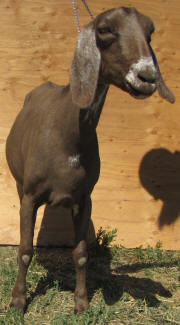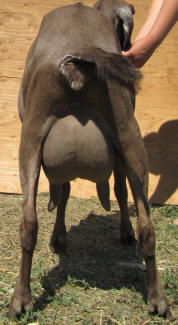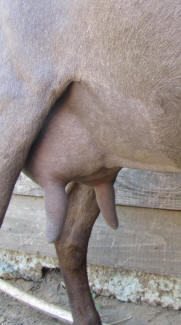 I can't get over how lovely this doe is, so here are some more pictures...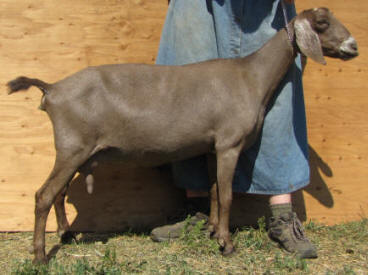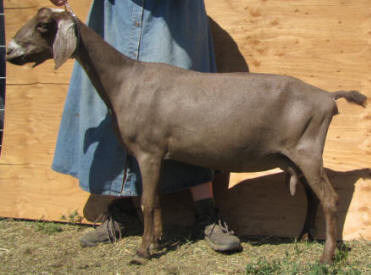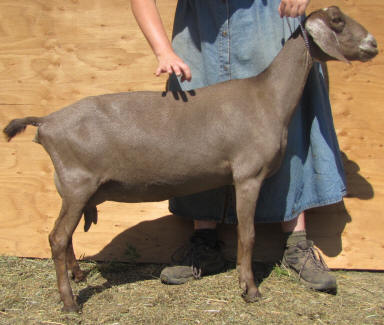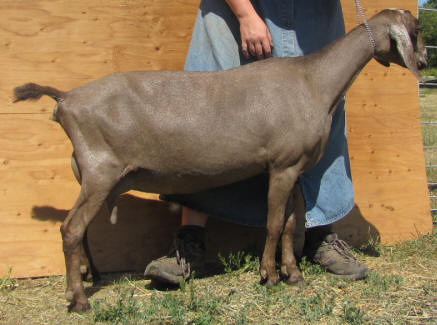 Bliss's terrible Fall 2013 v-show pictures. She was in heat and it was HOT too... 6 mo fresh in the picture, but not filling her udder: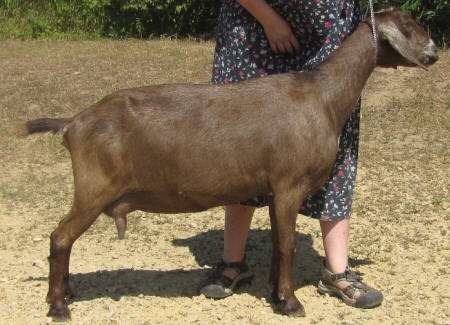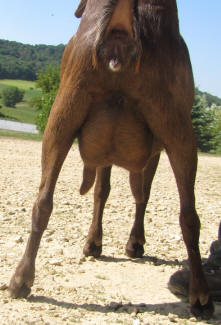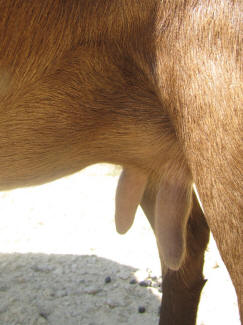 Bliss's udder at 5 years old. My poor clip job makes her look uneven, but she is not at all.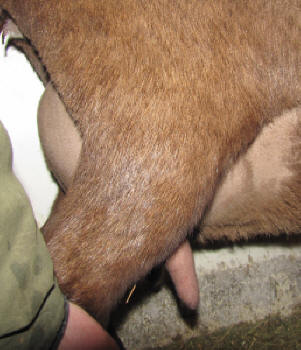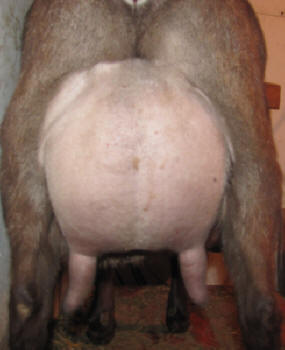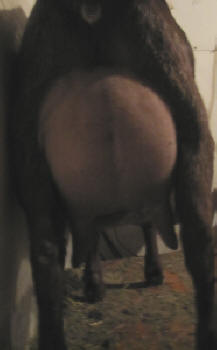 6yrs old, 4th freshening udder, 4 months fresh. Her udder is very well attached and high, but it doesn't show up well in photos at all...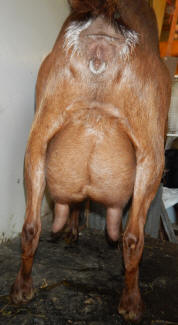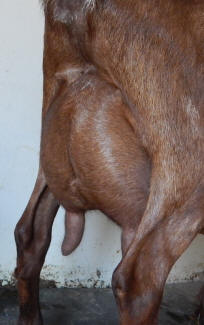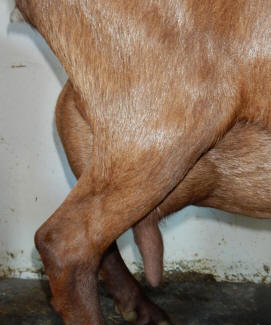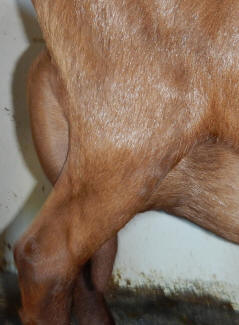 This girl is very easy to milk and milks down well. Left picture shows how long her teats are and the right one shows her udder milked out.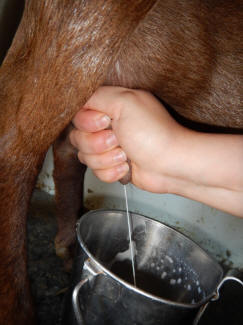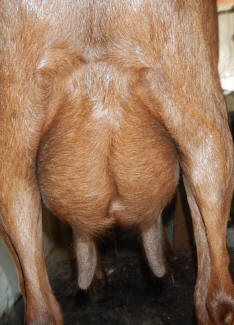 Bliss at 8 years old and looking GREAT.