Karmic Acres PT Night Hawk

1st generation - Experimental

Sire: Karmic Acres TC Prime Time *B FS84 +V+ (Nubian)
ss: Risin' Creek Top Commander *B ++A83
sd: Goddard Farm Charisma 7*M VEVV 88
Dam: Karmic Acres CC Midnight Poppy 2*M 82+VV+
ds: Rhythmic Acres Candy Crunch
dd: Kaapio Acres MH Honeysuckle 1*M VVEV 87 (sired by Rosasharn Manuka Honey *B, son of Top Ten doe SG ARMCH Rosasharn's Buckwheat Honey 3*D 'E' 3*M EEEE 91)

View extended pedigree here

DOB: 4/15/16

Percentage: 50/50 (Nubian/Nigerian)

Height: 22" (at 7 months old)

G6S Normal by parentage

'BIRDIE' comes to us from MI from some heavy milking lines. She was actually an accidental breeding when a junior Nubian buckling got in with a Nigerian doeling. Birdie's sire is out of a Goddard farms doe (Charisma) and a Risin' Creek buck. Charisma's sire, Denali is out of the 2013 #1 Breed leader who gave 4220#'s of milk in one lactation! Birdie's dam, Poppy, is out of a doe who's sire is out of SG ARMCH Rosasharn's Buckwheat Honey 3*D 'E', 3*M EEEE 91 who was top ten for MANY years as well as having a lifetime milk of 11,650#!!! On Poppy's sire's side is also a lot of incredible Nigerian milkers with his granddam being the 2008 breed leader for both AGS and ADGA. Poppy's udder needs some help with attachments and teat placement, but her udder is capacious. Hopefully Birdie will have stronger attachments and better teat placement than her dam and still produce lots of milk. I am very excited to see how this little doeling milks!

We had a big scare with Birdie as she slashed her leg open right above the knee... We were not sure if she would make it, but she healed well and has bounced back to great health! You can see her story here.

Virtual Show Record

2016 - 1st place Jr doeling (class of 8) - Ring 2 MDGA Summer V-show

2016 - 4th place Jr doeling (class of 8) - Ring 1 MDGA Summer V-show

Birdie's relatives...
Pictures of Birdie: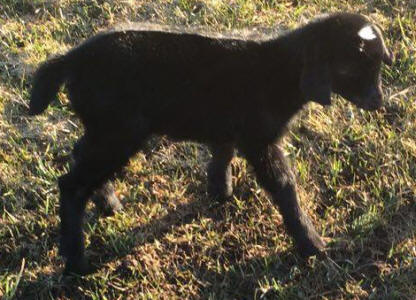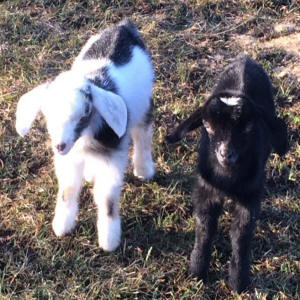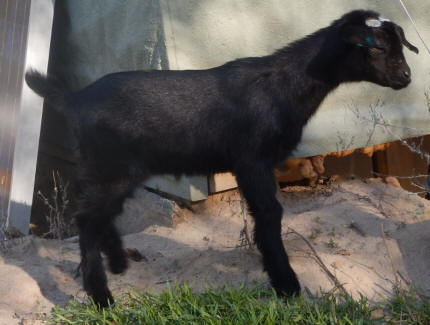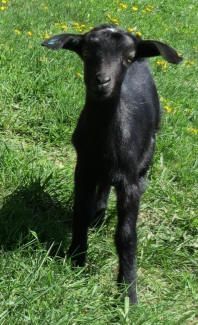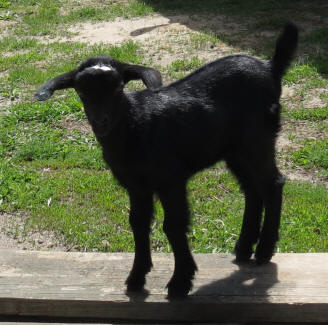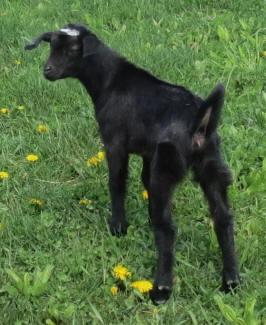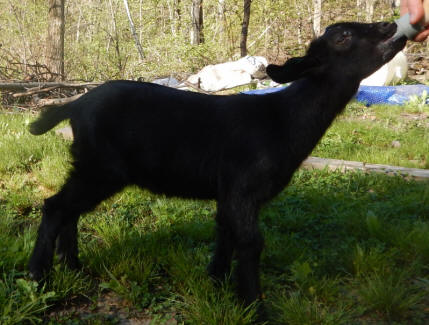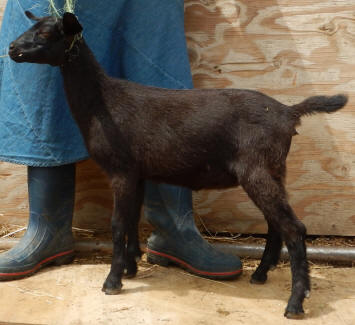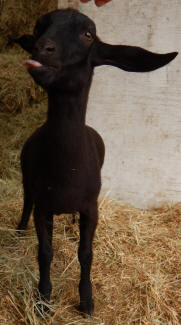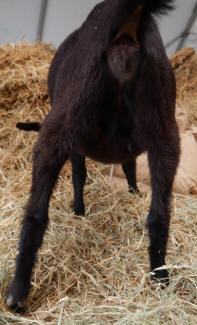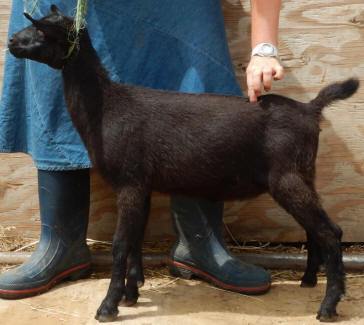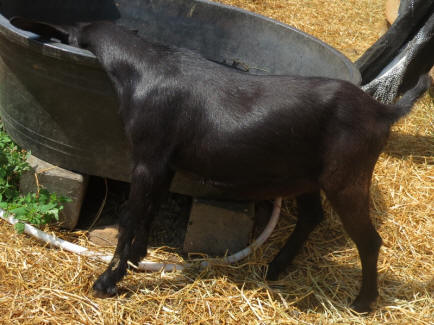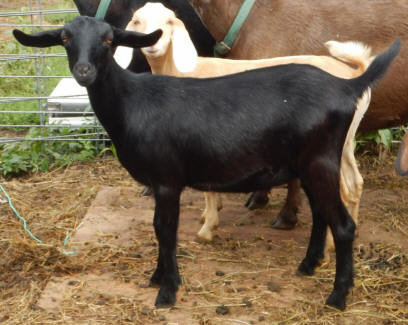 Mini Nubian Dairy Goats Wisconsin