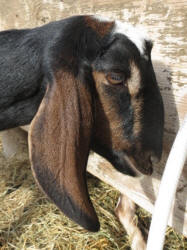 Green Gables FF Cali Eclipse

5th generation - American

Sire: VMCH Green Gables USG Freedom Fighter *B (4th gen)
ss: VMCH Echo Hill's Ulysses S. Grant +*B (4th gen)
sd: VMCH Echo Hill's Molly O'Malley 2*P (3rd gen)
Dam: Green Gables Cali Luna (5th gen)
ds: VMCH Green Gables SS MoonBeam *B (4th gen)
dd: VMCH Green Gables EHJ Sapphire 3*P (4th gen)

View extended pedigree here

DOB: 3/6/16

Percentage: 54.68/45.32 (Nubian/Nigerian)

Height: 24.25" (at 1yr old)

G6S Normal by parentage

ECLIPSE is a very special doeling to me. I lost her grandparents (Sapphire and Moonbeam) and sire within 9 months of each other from difference causes. She is linebred on one of the most amazing MiniNubian does who has become a legend among MiniNubian breeders: Echo Hill's Molly O'Malley 2*P. Eclipse's dam's udder is everything I hoped for - I haven't found any thing I would want to improve on her udder! Incredible capacity, excellent teat placement, high, wide rear udder, well extended and smoothly blended foreudder, correct udder shape and TONS of milk peaking at 10# as a 2nd freshener! She is also extremely easy to milk and it only takes moments to milk her. I can hardly wait to see Eclipse freshen in 2018. Eclipse has very nice breed character with long pendulous ears and a very roman nose.

Dam's second freshening udder

Molly's udder - granddam and greatgranddam

Virtual Show Record




Eclipse's relatives...

Eclipse is linebred on VMCH Echo Hill's Molly O'Malley 2*P - Sapphire and Freddy's dam

Freddy's dam, Molly:

And linebred on VMCH Echo Hill's Ulysses S. Grant *B sire of Freddy and maternal grandsire of Moonbeam
Pictures of Eclipse: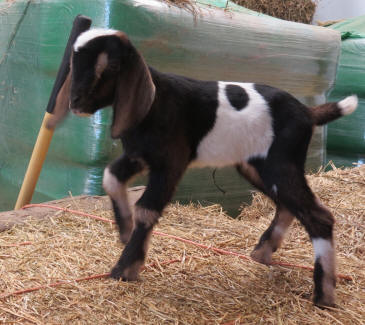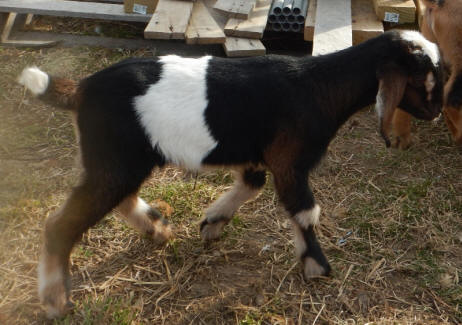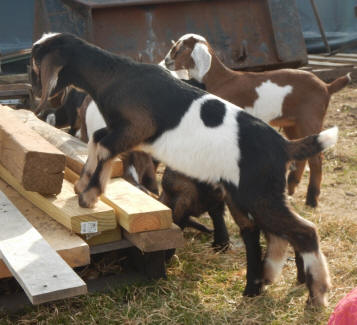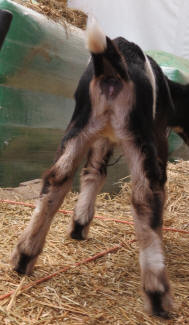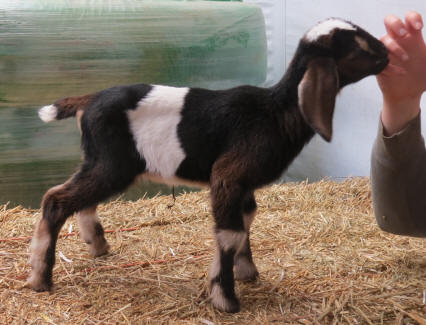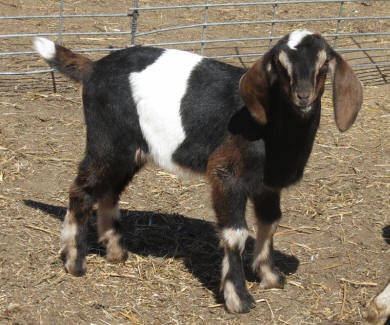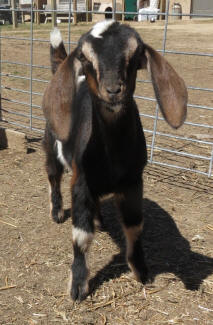 Eclipse at 5 months old.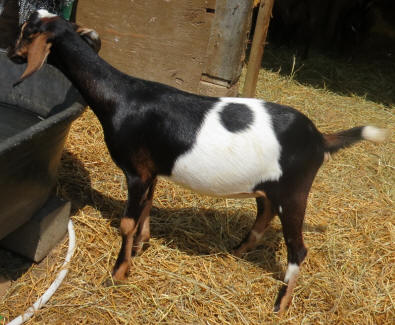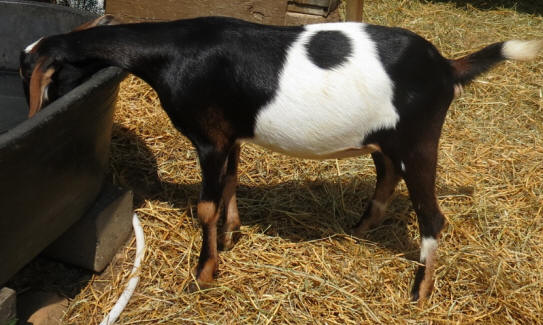 Mini Nubian Dairy Goats Wisconsin