Trimming Your Doe for Kidding
Trimming your doe's hair before kidding can make a big difference in how clean they are after delivery. The long hair on their back legs and tail catch birthing fluid and cleanings which then dry and become hard to remove. Here are some pictures on how we trim the does a few weeks before their due date...
Grace. This doe gets a really heavy winter coat. In these pictures taken before the haircut, you can see the long hairs on the side of her tail. You can also hardly even see her udder area through all the hair.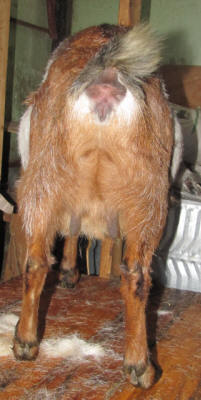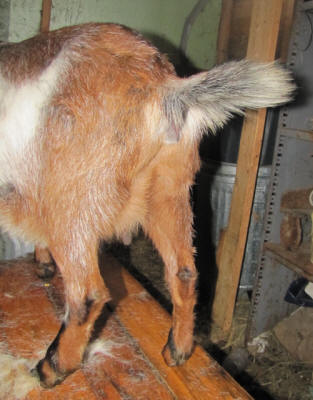 These pictures are after the trim. You can see how the long hair on her back legs has been trimmed back as well as the hair along the tail and around the udder. Trimming the udder now will also let you watch as it fills - this can often be a good indicator as to when she will deliver.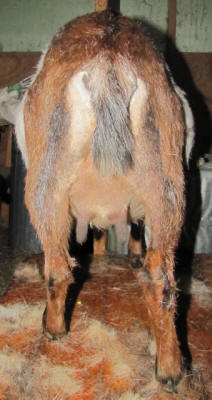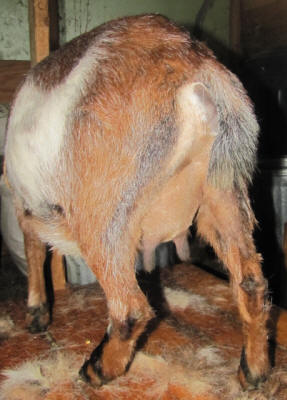 A few more examples:
Emma, a sleeker coated doe than Grace:
Before: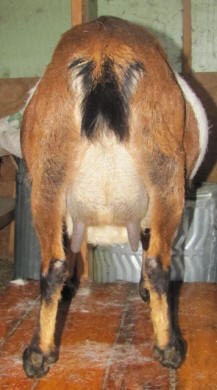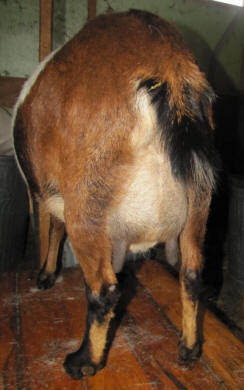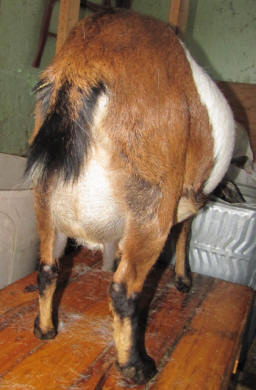 After: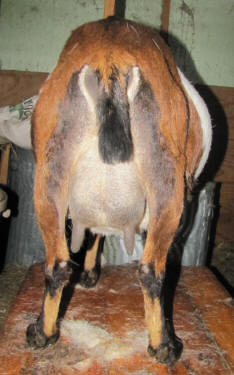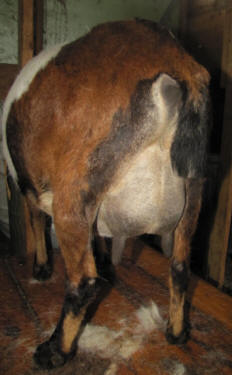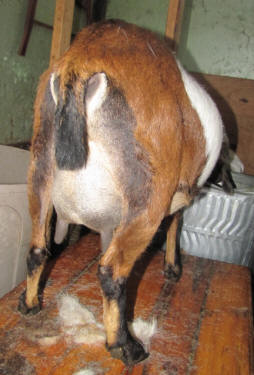 Sapphire, a first freshener (couldn't trim her real thoroughly as she was scared of the trimmer and I didn't want to stress her too much). I think it's especially important to trim the first fresheners so you can watch the udder development.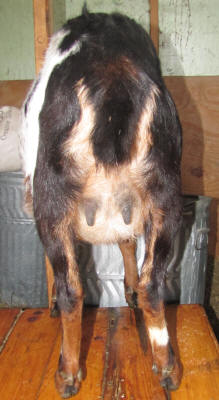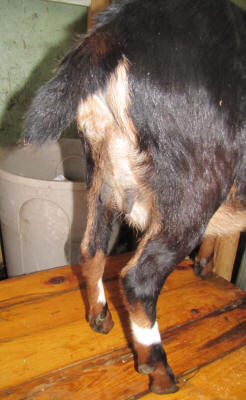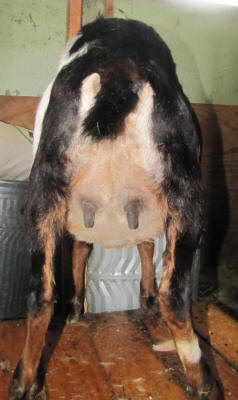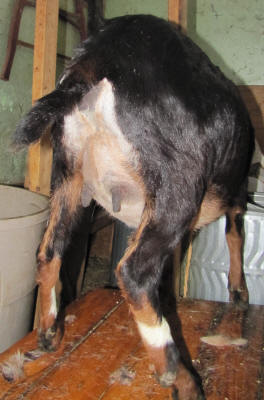 Get even more by becoming a paid Member! Upgrade now.